Bedford High School
Introduction
On February 7, 1941, the Bedford Boys attended a dance and farewell party where many of them had attended high school. For many, it would be the last time they would walk through its halls. The class of 1944 erected a plaque outside of the school to those who attended the high school and were killed in World War II.
Images
Bedford High School and the plaque erected by the class of 1944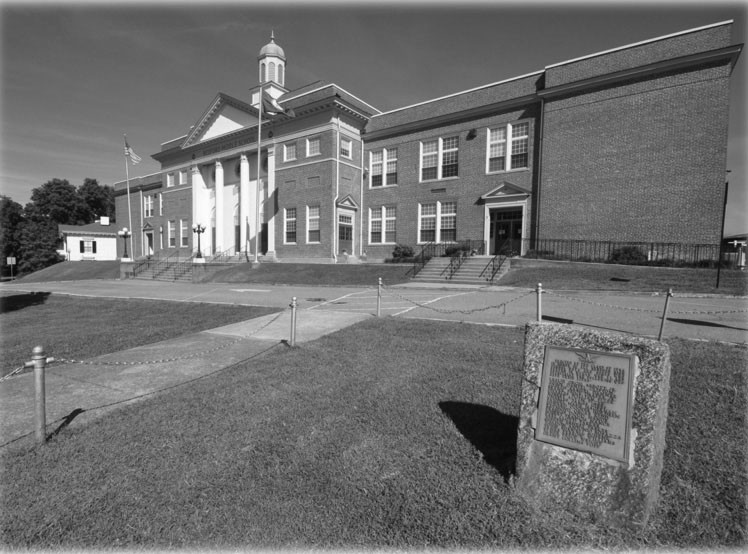 Sources
National D-Day Memorial Foundation, "Bedford Boys Homefront Tour". .