Overton Hygienic Building
Introduction
This building is a Chicago Landmark and one of nine structures in the Black Metropolis Bronzeville Historic District of Chicago. When the metropolis was first established in the "beginning of the 20th century, this commercial district developed in response to the restrictions and exploitation Blacks experienced in the rest of the city"("Overton"). This 4-story building was designed by Z. Erol Smith and commissioned by Anthony Overton in 1922 as a combination of a store, office and manufacturing building. The building not only housed Overton's empire, but it was also used for rental space for other Black professionals like physicians, lawyers, music producers and architects.
Images
Overton Hygienic Building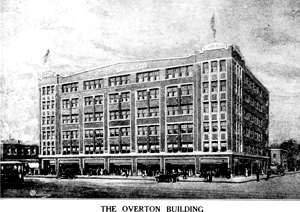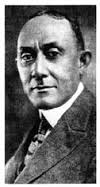 Backstory and Context
The Overton Hygienic Building was regarded as one of the most important buildings within the Chicago district. Overton was seen as a business pioneer, who was drawn to the endless creative possibilities of business. Anthony Overton also ran other businesses out of the building, including a life insurance company called Victory Life and the first nationally chartered African American owned bank, Douglass National Bank, both located on the ground floor. The second floor offered rental offices for other business professionals while the 3rd and 4th floors hosted other Overton businesses.

By the time he moved his company to Chicago in 1911, his company employed a salaried sales force and 400 door to door sales people. By 1912, Overton Hygienic manufactured 52 products and had become one of the nation's largest producers of African American cosmetics. By 1915, the number had risen to 62, and the company was capitalized at $268,000.

The Overton Hygienic Building later became the Palace Hotel and a flophouse before again housing small businesses as it does today under the Mid-South Planning & Development Commission.
Sources
http://www.nps.gov/nr/travel/chicago/c19.htm http://en.wikipedia.org/wiki/Overton_Hygienic_Building
Additional Information