Charles Gasche House
Introduction
The Charles Gasche House became the first home built on what is now known as "Historic Founders Row" in 1849. The house, which features elements of both the Gothic and Italian styles, has passed through only six owners. The Gasche family sold it to John Ames in 1905, who then bequeathed it his daughter. After her death in 1986, the house became and bed and breakfast and has had three more owners.
Images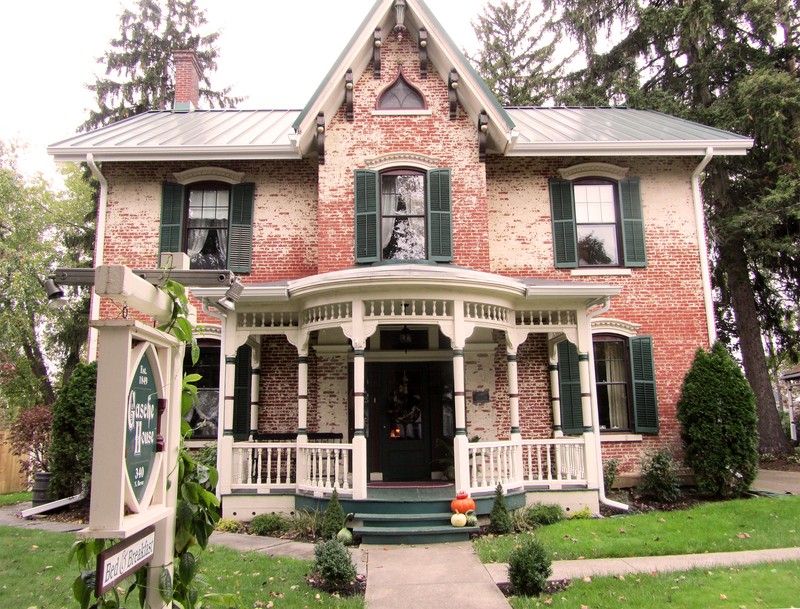 Backstory and Context
Charles Gasche (not the Wooster artist of the same name) was a town trustee around the time he built this house in 1849. Gasche later served as an infirmary director in for eight years beginning in 1868. He added a brick addition to the house in 1864.
In 1905, the Ames family bought the property. Five years later, John Ames added an Italian-style front porch to the Gothic-style home. His daughter Marjorie lived in the house until her death in 1985. Jo and James then purchased the home in 1986 and turned it into a bed and breakfast. They sold it to John and Lauresa Durham in 1994, who then sold it to Marcia Blum in 2006. In 2017, Genevieve and Bill Everett took over the business.
Sources
Gasche House. Gasche House Bed & Breakfast. Accessed October 09, 2018. http://gaschehousebandb.com/. Photo source.

Gasbarre, Ann. Bits and pieces Streets named for notables. The Daily Record. January 25, 2008. Accessed October 09, 2018. https://www.the-daily-record.com/lifestyle/20080125/bits-and-pieces---streets-named-for-notables.


Additional Information