Coal Heritage Discovery Center
Introduction
This two-story vernacular commercial building was built in 1920. It was originally operated as the Patteson Garage Co., which was owned by L.C. Patteson. Patteson was the father of former West Virginia Governor Okey Patteson. Governor Patteson worked at the garage as a young man. The business later closed and the building sat idle during Mount Hope's economic downturn from the departure of the coal industry. The site is now owned by the Coal Heritage Authority; this building will be the location of their office and a welcome center for the Mount Hope rails-to-trails system. The building is also currently being restored for use by the Coal Heritage Discovery Center, a visitor center featuring coal heritage interpretive exhibits.
Images
Coal Heritage Authority after preservation.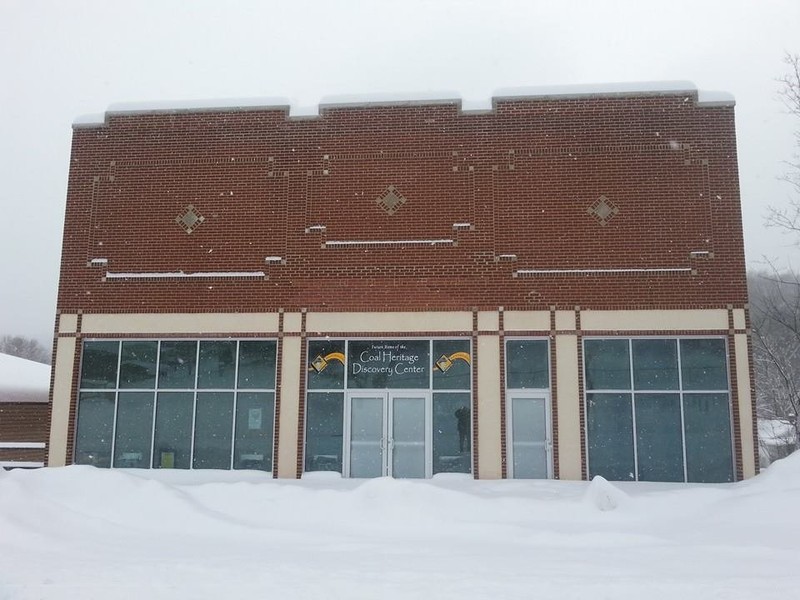 Formerly a Ford dealership, you can view the advertisement painted on the building that was removed during preservation.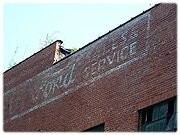 Patterson Garage business card used for promotion.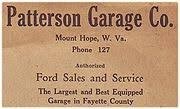 Backstory and Context
Sources
Coal Heritage Discovery Center, Chapman Technical Group. Accessed May 18th 2021. https://www.chaptech.com/government/coal-heritage-discovery-center.
Plummer, Sarah. Coal Heritage to host open house today in Mount Hope, The Register-Herald. September 18th 2015. Accessed May 18th 2021. https://www.register-herald.com/news/coal-heritage-to-host-open-house-today-in-mount-hope/article_8a8fa685-5664-51a4-a597-9d1859f7e463.html.
Taylor, David L. Mount Hope Historic District, National Register of Historic Places. January 1st 2007. Accessed May 18th 2021. http://www.wvculture.org/shpo/nr/pdf/fayette/07000785.pdf.
Additional Information