Bon-Bon's Confectionery and Hardware
Introduction
Established in the 1920s, this soda fountain and candy shop was operated by the Bonifacio family, and was a gathering place for residents for many years. The building is actually two interconnected storefronts that were completed around 1912. The Mount Hope Coal and Coke Company used the buildings as offices until 1920, when they sold the property to Sam and Mary Bonfacio. The Bonifacios founded Bon Bon's Confectionery and Hardware in 1920. The business served as both a cobbler shop and confectionery store. Sam later gave up his trade as a cobbler, choosing instead to operate a hardware store and confectionery. The hardware store remained open until 1968. Mr. Bonifacio's children, Algisa, Floyd, and his wife, Phyllis, found running both businesses to be too much for just the three of them. The hardware store was repurposed to become a storage area. The confectionery continued to be a hang-out spot for local teenagers until Mount Hope Middle School consolidated with Mount Hope High in 2004. The reconfiguration moved much of Bon Bon's business across town. This iconic Mount Hope store remained open until the summer of 2018, when Phyllis Bonifacio began to experience health issues that limited her ability to continue working. The Bonifacio family still own the property and are active in decorating the storefront for local events.
Images
Former owner and operator of Bon-Bon's Hardware and Confectionery, Phyllis Bonafacio.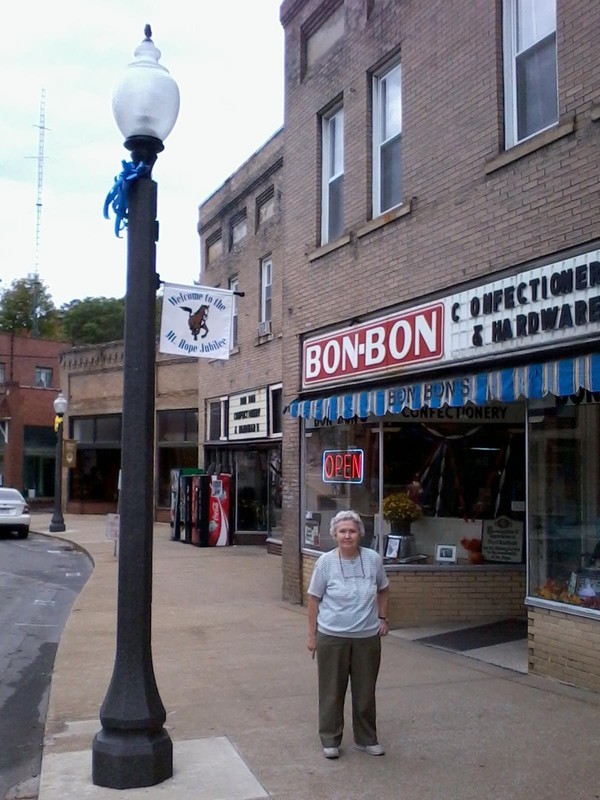 Former owner Floyd Bonafacio checking prices at his register when the store was in operation.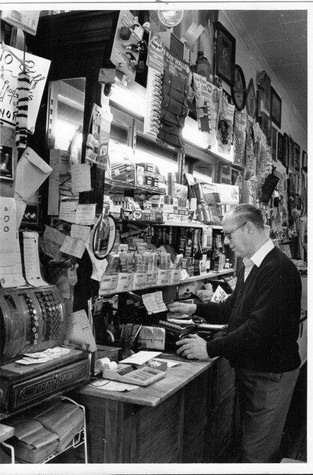 Prior to opening the Cobbler Shop and Confectionery in 1920, the buildings were used by the Mount Hope Coal and Coke Company. Viewed in the front of the building is an ice delivery service.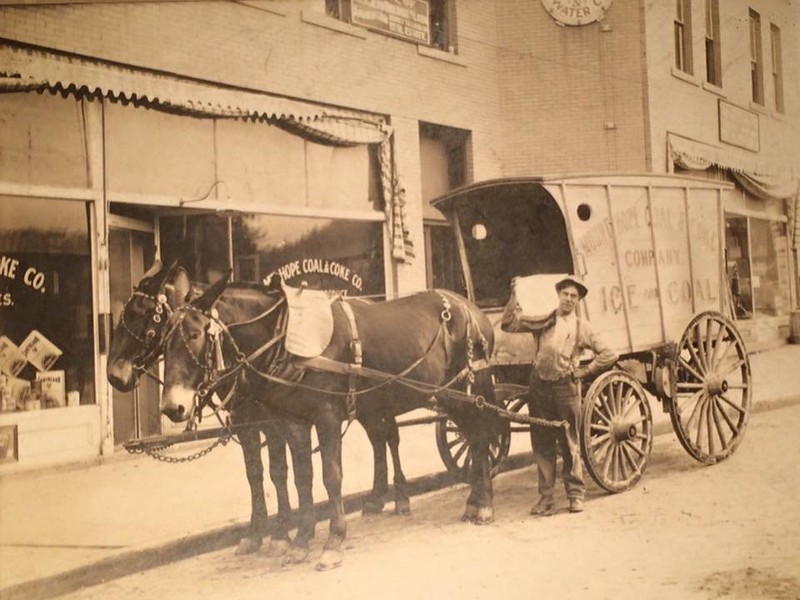 Backstory and Context
Sources
Taylor, David L. Mount Hope Historic District, National Register of Historic Places. January 1st 2007. Accessed May 19th 2021. http://www.wvculture.org/shpo/nr/pdf/fayette/07000785.pdf.