La Porte County Historical Society Museum
Introduction
The La Porte County Historical Society Museum has become known as a unique attraction and is recognized for its beauty and appearance. With 38,000 square feet, it is much larger than most county museums and is often compared to museums in much larger cities. We make every effort to keep the presentation of artifacts and displays to a specialized standard. We are the only museum in Indiana that has received a "Gem" rating from the American Automobile Association because of its exceptional interest, quality, high profile, and national recognition.
Images
La Porte County Historical Societry Museum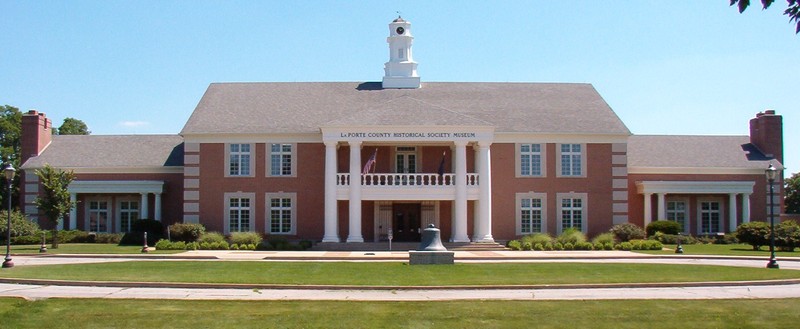 Backstory and Context
We have 14 period rooms, The Kesling Automobile Collection of over 30 vehicles including a Tucker, DeLorean, Duesenberg, Cord, Auburn, and several Model "T" Fords among others. Additionally we house the W.A. Jones Collection of Ancient Weapons which comprises of over 1000 firearms of all types and periods. other displays include Bell Gunness - La Porte's "Lady Blue Beard" serial killer for 1908, a recreated block of Main Street, Native American artifacts, mastodon bones, and an extensive Research Library.
Sources