Curtin Village
Introduction
Curtin Village is a significant historical site in Central Pennsylvania. It was the location of an ironworks that operated from the early 1800s through 1921. A number of historic structures are still standing including the Curtin family mansion, a late-Victorian house, workers houses, the ironworks building, and the remnants of a grist mill. The village, which was a self-sustaining community, is typical of other ironworks sites in the center region of the state and as such gives visitors a sense of what life was like for the people that lived and worked here. Visitors will also learn about the important role the iron industry played in the state's development. The entire site comprises a historic district that is listed on the National Register of Historic Places.
Images
The Curtin family mansion was built around 1830. The entire property was 30,000 acres, which included the iron mines.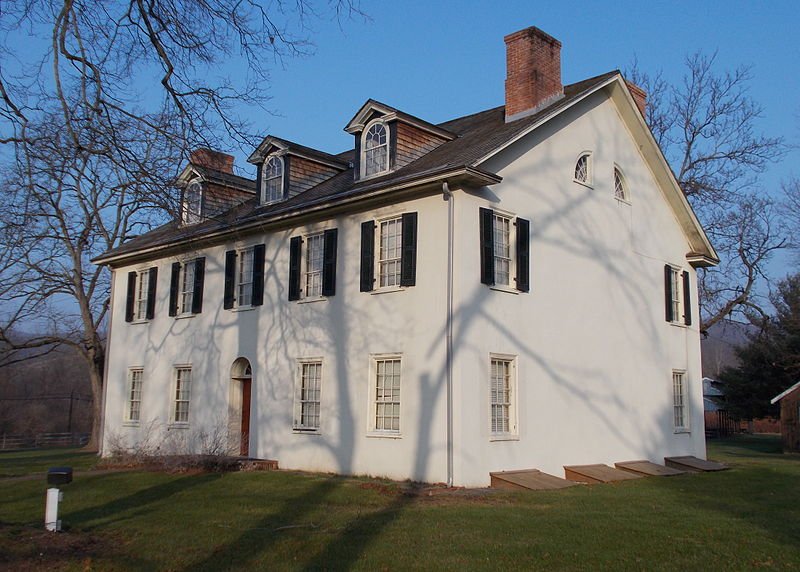 The ironworks building was originally constructed around 1847. It burned down in 1921 but was rebuilt in the 1970s.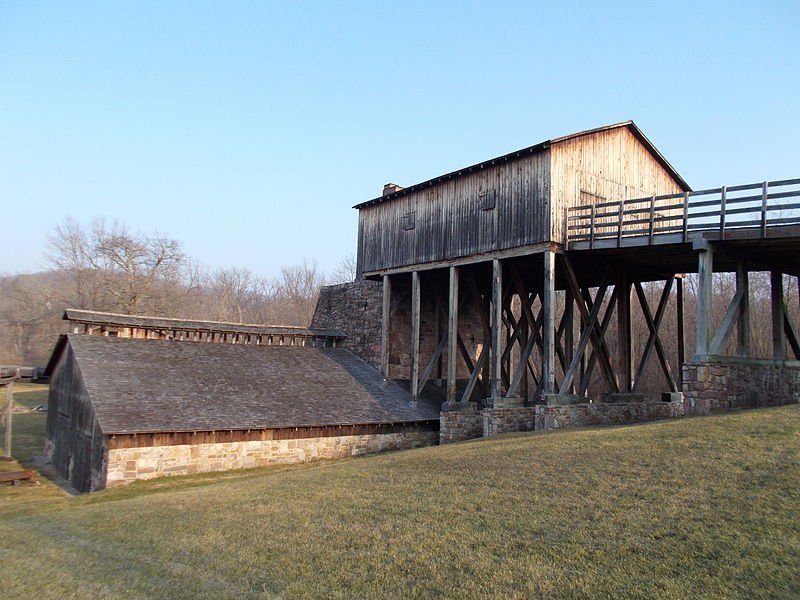 Backstory and Context
Roland Curtin was a student in Paris in the early 1790s but fled to America to escape the violence of the French Revolution. He made his way to Bellefonte around 1800. He established the ironworks in 1810 with a man named Miles Boggs, who eventually sold his share to Curtin 1815, making Curtin sole owner. Curtin soon became a prominent figure in the area, serving as coroner and then as sheriff. He married the daughter of U.S. Senator Andrew Gregg, Margery (or Jane, according to another source). Their son, Andrew Gregg Curtain, would serve as Governor from 1861-1867.

Curtain and Boggs chose this location because timber and iron deposits were plentiful, the river provided a power source, and there was a ready source of limestone, which was needed to process the iron. The village was mostly self-sustaining—complete with Blacksmiths, carpenters, teachers, and shopkepers—and did not need a lot of supplies from elsewhere.
Sources
"Curtin Village." National Parks Service - National Register of Historic Places. March 11, 1971. http://www.dot7.state.pa.us/CRGIS_Attachments/SiteResource/H001621_01H.pdf.

"Curtin Family & Mansion." Curtin Village at Eagle Ironworks Historical Site. Accessed November 4, 2018. http://www.curtinvillage.com/Curtin_Family___Mansion.html.

Photos: Wikimedia Commons
Additional Information