Wickerham Inn
Introduction
The Wickerham Inn is an old brick building rich with history. It was built over two hundred years ago and used as an inn by Peter Wickerham. Famous military men have stayed there, along with some visitors who never got to leave.
Images
Street view of the Wickerham Inn.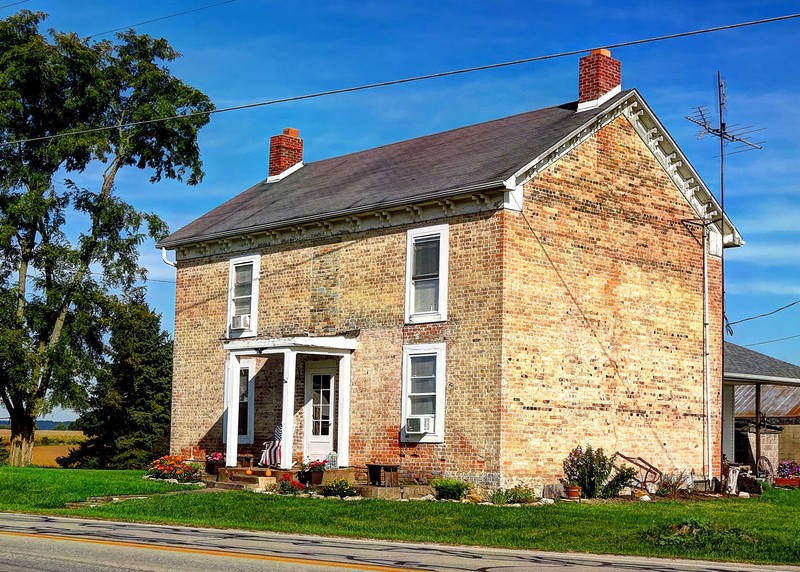 Historical marker of the Wickerham Inn.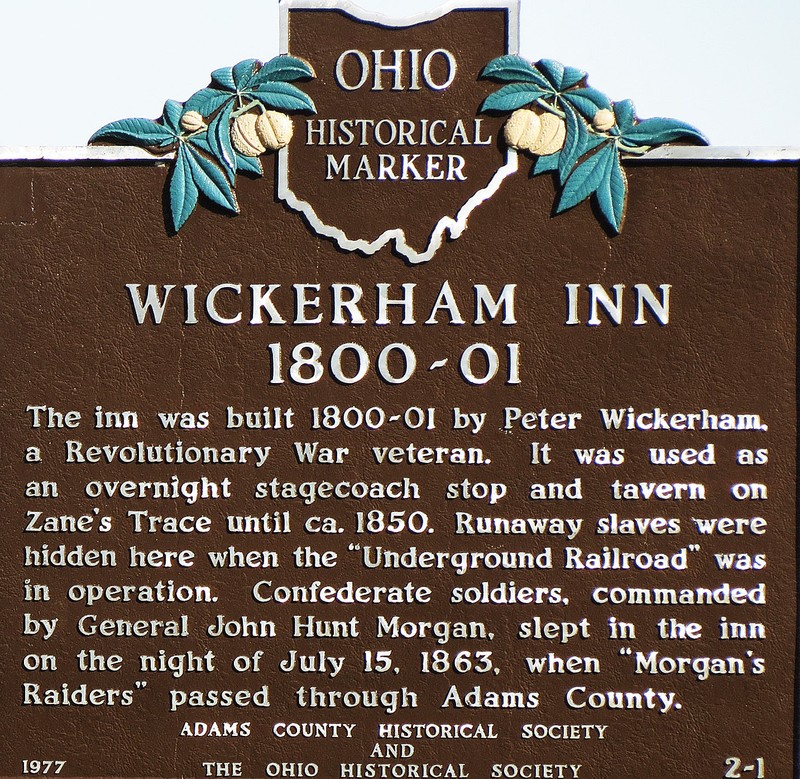 General John Hunt Morgan who lead the Confederate soldiers.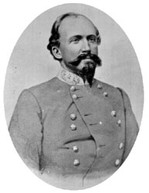 Backstory and Context
The Wickerham Inn is the oldest brick building still standing in Adams County, Ohio. It was built in 1800 by Peter Wickerham after he moved to the Northwest territory in hopes if increasing his fortune. It became one of the first taverns in the Northwest Territory. The tavern stayed in business until the 1850s, and it was said to have been a part of the Underground Railroad.

There are rumors that there was a stagecoach driver murdered in one of the rooms of the tavern. He never checked out of his room, so a worker was sent to check on him. the worker found a blood-covered room, but no body. Peter Wickerham order the room to be cleaned and the bed and carpet to be replaced. During an extensive remodel in 1922, the basement floor had to be taken up, and a headless skeleton was found.

On July 15, 1863, General John Hunt Morgan stayed at the inn with the "Morgan's Raiders" when they passed through Adams County. General Morgan was known as the "Thunderbolt of the Confederacy" during the Civil War.

Now the tavern is privately owned and used as an everyday home available to rent.
Sources
"Wickerham Inn." Battle of Lake Erie - Ohio History Central, www.ohiohistorycentral.org/w/Wickerham_Inn.

Hilton, Mark. Wickerham Inn. Historical Marker Database. September 09, 2017. Accessed October 25, 1018. https://www.hmdb.org/marker.asp?marker=108129.


Additional Information