Claudia House
Introduction
This stately residence is now the headquarters of the Claudia Foundation, an organization geared towards helping people, especially women, achieve their personal and educational goals. It was founded by writer, director, producer and Poplar Bluff native Linda Bloodworth Thomason, whose paternal grandparents built the house in the early 1900s. The English-style home was expanded significantly over years. The library, in fact, was built in England, disassembled, shipped to New Orleans where it was then shipped by barge up the Mississippi River to Cape Girardeau, and finally it was sent by truck to Poplar Bluff. The company that built it sent workers from London to reassemble it.
Images
The Claudia House was originally built in the early 1900s and is now home to the Claudia Foundation.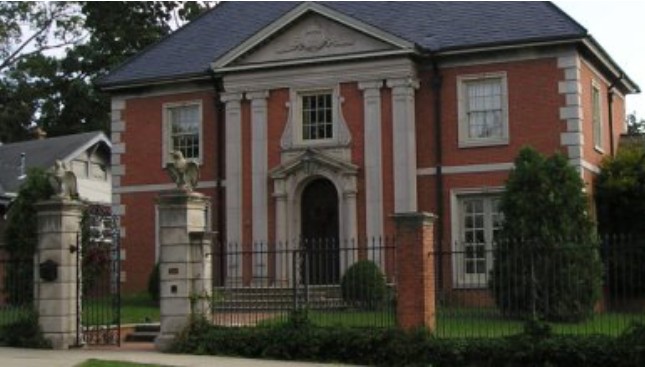 Backstory and Context
Linda Bloodworth Thomason's career took off after she wrote an episode of M*A*S*H, which garnered an Emmy nomination. She has produced a number of television shows including Designing Women and written numerous scripts. She also directed and produced The Man from Hope, the documentary for President Bill Clinton at the 1996 Democratic Convention. She also produced documentaries for Hilary Clinton in 2000 and 2008.
Sources
"A History of the Claudia House." The Claudia Foundation. Accessed November 24, 2018. https://www.theclaudiafoundation.org/history.

Photo: The Claudia Foundation
Additional Information