Vereen Memorial Historical Gardens
Introduction
Vereen Memorial Gardens is a wildlife recreation center on the land of what was once a former plantation. The plantation, owned by Jeremiah Vereen, was well-known for it's indigo crop. It was around 400 acres and used slave labor. The famous and historical Kings Highway runs through part of Vereen Memorial Gardens.
Images
The Vereen family is buried here.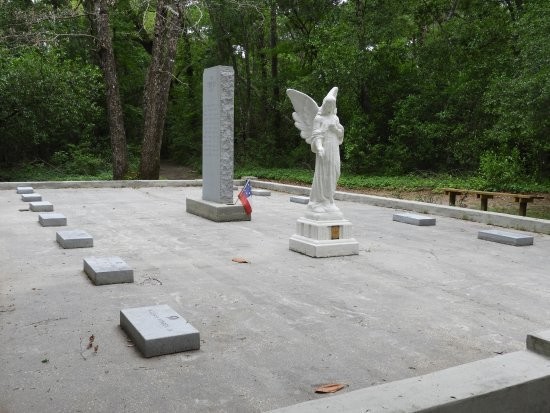 Scenery is available to view at the Vereen Memorial Historical Gardens.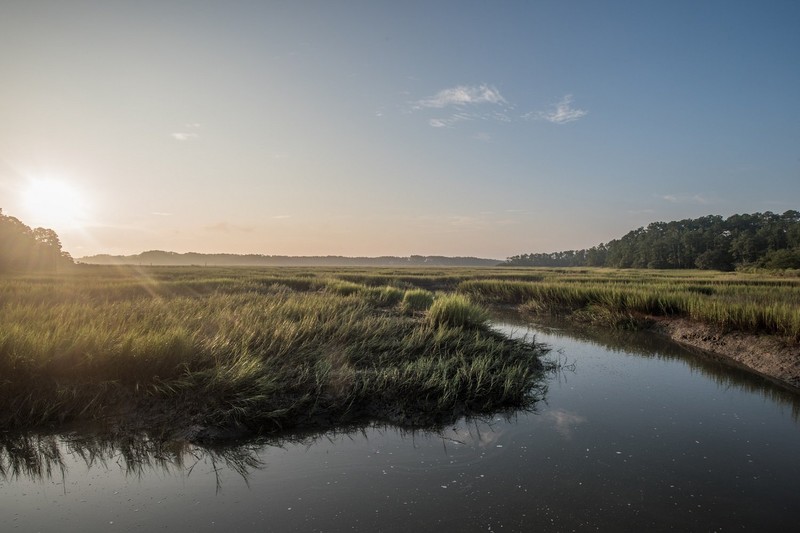 Much of the land at Vereen Memorial Historical Gardens is swampland.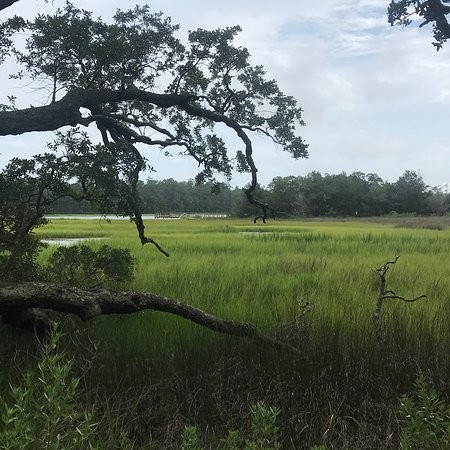 A sign marks the entrance to Vereen Memorial Historical Gardens.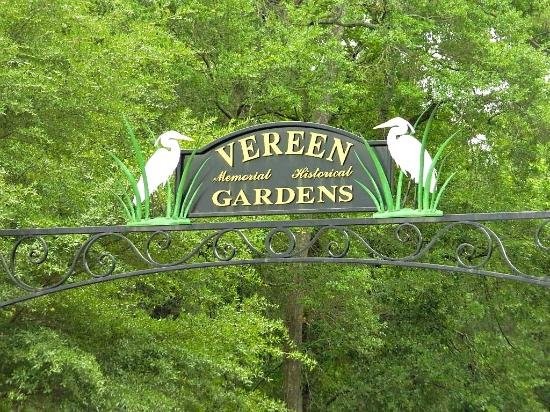 Backstory and Context
Vereen Memorial Historical Gardens covers more than 115 acres. It was named for the plantation's former owner Jeremiah Vereen, from whom the land was taken. When visitors first arrive, the CB Berry Community Center will greet them. Behind the CB Berry Community Center runs a section of the original Kings Highway, which travelers would use to go from colonial Boston, Massachusetts to Charleston, South Carolina. While the Vereen Memorial Gardens are free to enter, the CB Berry Community Center allows reservations for both community and family events.
Primarily, Vereen Memorial Historical Gardens is composed of forest and marshland. There are three miles of walkway throughout the park. These walkways allow visitors to bike, walk, and run around the gardens.
The land that Vereen Memorial Historical Gardens developed from was from the Vereen Family Plantation. This plantation is composed of 400 acres in Little River, South Carolina. Little is known about the original plantation. It is known, however, that rice and indigo were grown with indigo being the primary crop. The plantation house is no longer present, but Vereen family members spanning more than 350 years are buried on the property. There are both Revolutionary War veterans and Civil War veterans buried in the Vereen family cemetery.
In 1784 Johann David Schoeph stopped at the Vereens' plantation while he was traveling. Schoeph was an established and well known physician and natural scientist studying various plants. Johann David Schoeph made notes in his scientific journal about the indigo and rice that grew on the plantation.
George Washington stayed with the Vereen family in their plantation home on April 27, 1791. He reportedly thought that it was a tavern. Jeremiah Vereen had turned the former public house on the Vereen Plantation into a residence. He allowed George Washington to stay with the family and was delighted to entertain him without compensation.
Sources
Battle, Nora. Vereen Historical Memorial Gardens: A Hidden Gem for Nature Enthusiasts. Visit Myrtle Beach South Carolina. February 27, 2018. Accessed December 05, 2018. https://www.visitmyrtlebeach.com/blog/post/vereen-historical-memorial-gardens-a-hidden-gem-for-nature-enthusiasts/.

Jeremiah Vereen's Plantation – Myrtle Beach – Horry County. South Carolina Plantations. . Accessed December 05, 2018. https://south-carolina-plantations.com/horry/jeremiah-vereens.html.

Vereen Memorial Historical Gardens. Trip Advisor. . Accessed December 05, 2018. https://www.tripadvisor.com/Attraction_Review-g54319-d3295798-Reviews-Vereen_Memorial_Historical_Gardens-Little_River_South_Carolina.html.

3 of the Best Things to Do at the Vereen Memorial Historical Gardens. Seaside Vacations. . Accessed December 05, 2018. https://seasidevacations.com/blog/vereen-memorial-historical-gardens/.


Additional Information