St. Joseph North Pier Inner and Outer Lights
Introduction
These two complimentary lighthouses are situated at the end of the St. Joseph North Pier, which extends a few hundred feet out into Lake Michigan. The north and south piers, which are essentially an extension of the St. Joseph River, form a channel through which vessels can safely reach the city. The St. Joseph North Pier Inner and Outer Lights were built in 1907 and operated until 2005 when they were decommissioned. Both are listed as one entry on the National Register of Historic Places. They have been restored and it is possible to walk up to them on the pier. A catwalk was built in between them (and back to the shore) to allow the keeper to walk to the outer light when waves or ice made walking on the pier too dangerous. The lights are open for tours from Memorial Day through Labor Day (see link below).
Images
The St. Joseph North Pier Inner and Outer Lights were built in 1907.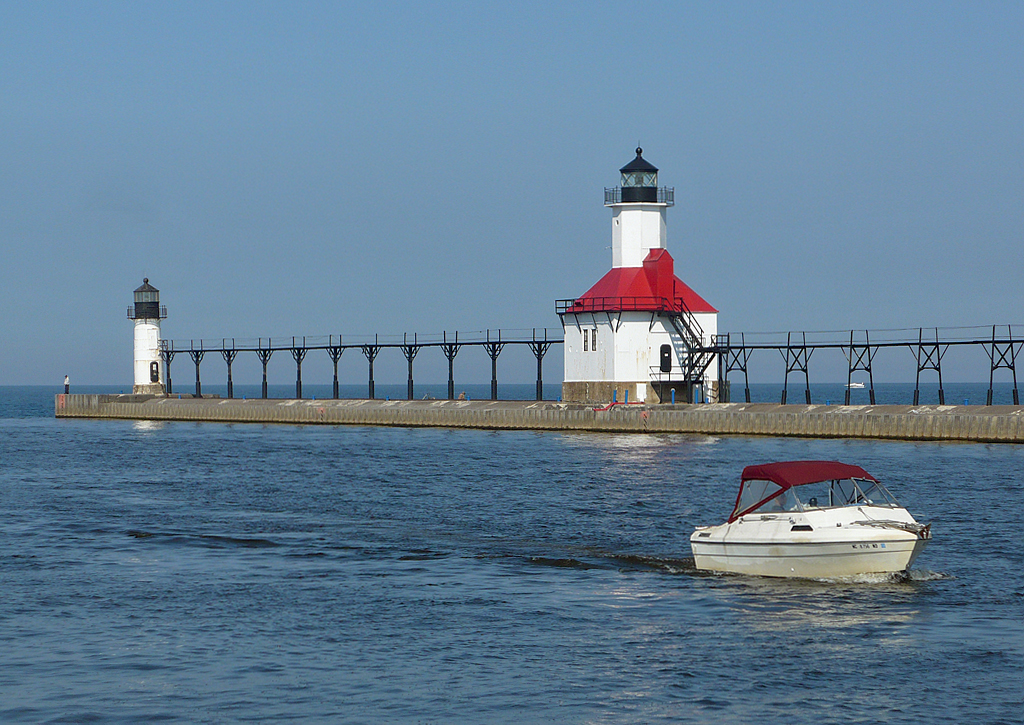 The catwalk was built to allow safe passage in the between the lights and to shore during bad weather.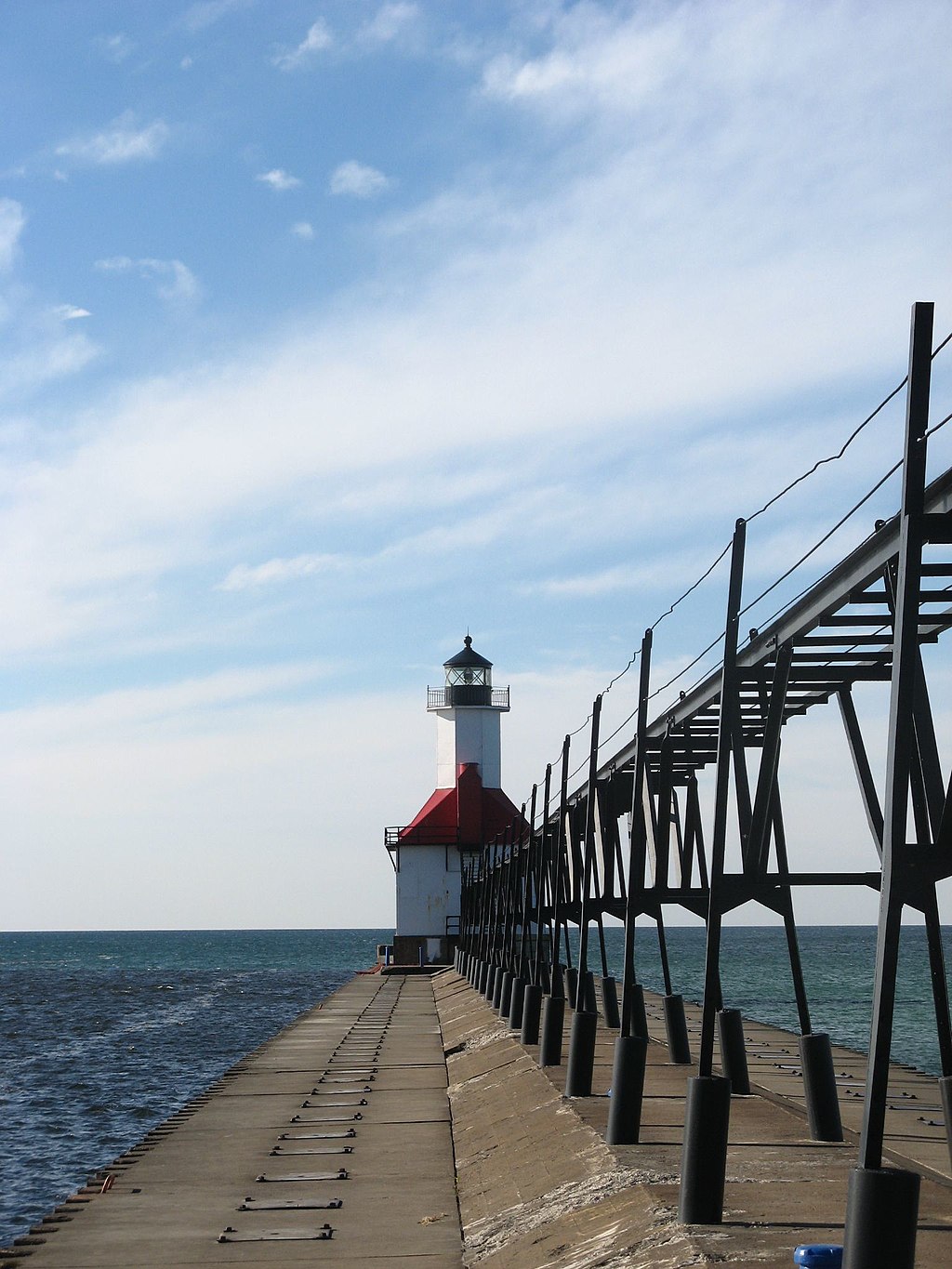 Backstory and Context
The first lighthouse in St. Joseph, located on a bluff on the shore, was built in 1832 a few years after St. Joseph was established. The river made the town an important shipping hub, so a lighthouse was definitely needed. A new lighthouse was built 14 years later at the end of a wooden pier that extended into the lake. The pier was built further out in 1904 and the current lighthouses were constructed in 1907. The original lighthouse operated until 1924 and was eventually torn down in 1955. Restoration efforts of the two remaining lights were completed in 2016.



Sources
Heibutzki, Ralph. "Project complete, 'smokestack and all'." The Herald-Palladium. June 4, 2016.
https://www.heraldpalladium.com/news/local/project-complete-smokestack-and-all/article_cd1e2545-c28d-5bb1-90af-ed7155ac108c.html.

Miller, Misty. "City and citizens of St. Joseph recognized for saving St. Joseph Pier Lights." Michigan State Housing Development Authority. March 15, 2016. https://www.michigan.gov/mshda/0,4641,7-141-7559_9637-379113--,00.html.

"St. Joseph North Pier Lights." Lighthouse of Michigan

Photos: Wikimedia Commons
Additional Information