National Voting Rights Museum and Institute
Introduction
The National Voting Right Museum and Institute sits at the foot of the Selma marches including the famous "Bloody Sunday". As expected the museum deals with the famous voting right marches from Selma to Montgomery, however the Museum has to deal with voting rights as a whole. The entire Civil Rights movement all through the south is represented in this museum as their mission state says voting is the cornerstone to a democratic society. The museum has tours that takes an individual through the struggle for voting rights for all people.
Images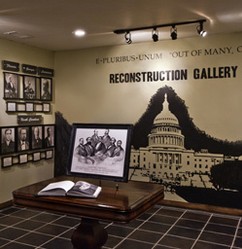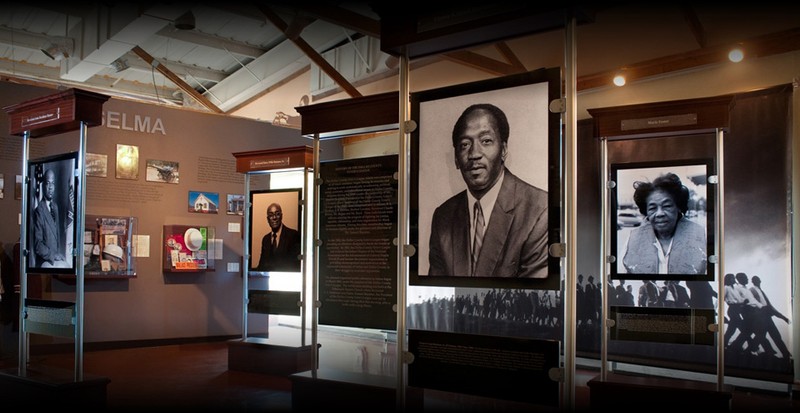 Backstory and Context
When one thinks of Selma, Alabama one immediately thinks of the Selma voting right marches. Which probably brings thoughts to the event known as "Bloody Sunday" in which peaceful marchers were met by state police and after refusing to leave. The police dispersed tear gas and started beating the marchers sending many to the hospital. The museum is located just at foot of the Edmund Pettus Bridge the events that happened during " Bloody Sunday" are depicted in the museum, along with their main purpose the whole voting rights movements during the greater Civil Rights Movement.
The main purpose of the National Voting Rights Museum and Institute is the focus on the struggle African Americans had to go through to receive their right to vote. Their struggle was deeply rooted throughout the deep south, with their rights being declined even after the federal government passed laws to insure these rights for all with the local police and even National Guard being used by Governors to enforce their own rules defying Federal leaders.
The museum offers a couple of different tours to take a person through the journey of the Civil Rights voting movement. The footprints to freedom tour which allows a tour to both museums and a visit Brown Chapel A.M.E Church and a walk across the Edmund Pettus Bridge. Also the Combination tour the later tour allows you to have a tour at the Slavery and Civil War Museum. Along with the tour options the museum has a lot of gallery's and exhibits for people to see that will take you through the entire movement centered mainly through the south.
Additional Information