Yorktown Battlefield and Visitor's Center
Introduction
Operated by the National Park Service, this visitor's center and battlefield commemorate the last major battle in the American Revolution. The park includes a small museum-like visitor center that offers maps and guided visits of the battlefield. Visitors can also tour the Moore House which hosted the surrender negotiations between the United States and representatives of the English Crown.
Images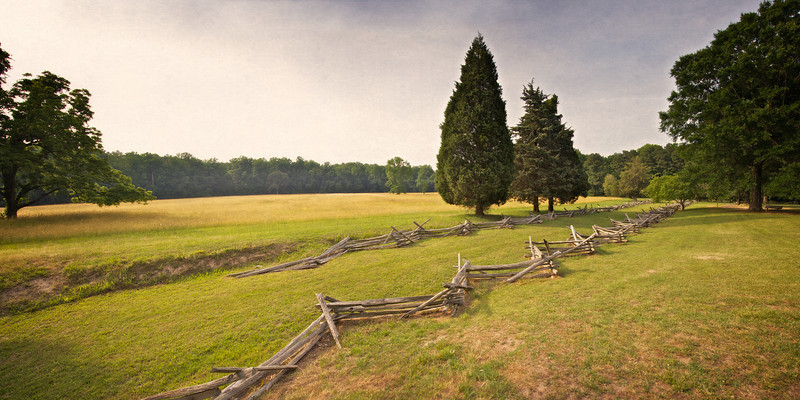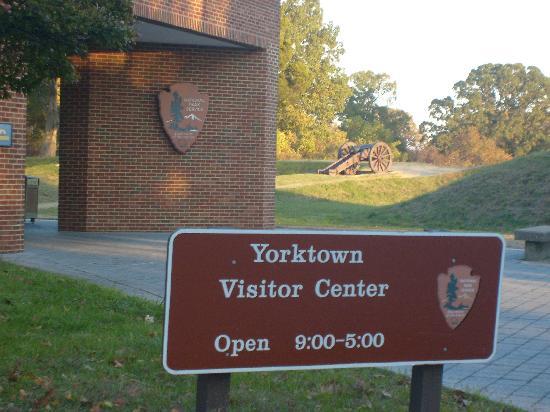 To learn more, consider this book by John Maass, a historian at the U.S. Army Center of Military History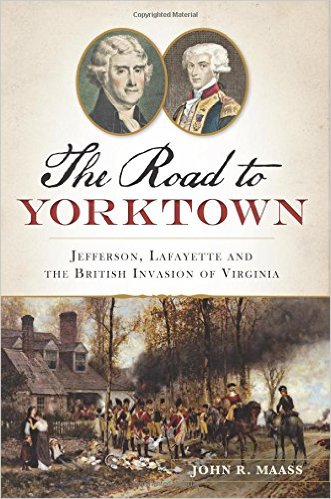 Backstory and Context
In 1780, over five-thousand French soldiers arrived in Rhode Island on a mission to help their American allies fight the British troops who had control over New York City. The arrival of the French soldiers also brought support from the French West Indies fleet of Comte de Grasse. Washington asked de Grasse for assistance in taking back New York, or in military operations against a British army out of Virginia. Following this, General Cornwallis was ordered to build a deep-water port, which he started in Yorktown. Cornwallis' movements in Virginia were watched closely by a Continental Army force led by Marquis de Lafayette.
The French and American armies met just north of New York City in 1781. When word of de Grasse's decision arrived, both of the armies moved south toward Virginia, tricking the British into believing a take-back of New York was planned. De Grasse sailed from the West Indies and arrived at the Chesapeake Bay in 1781, and brought additional troops and created a naval blockade of Yorktown.A month later, Washington and Rochambeau arrived, and the army and naval forces completely surrounded General Cornwallis.
After much planning, the Americans and French built their first parallel and began to bombard. In October of 1781, the British became weak and Washington sent troops to attack the remaining British defenses. The American artillery got closer and its bombardment was intense. Because of this, the British position began to get worse. Cornwallis asked for an agreement shortly after the British got worse. After two days of negotiation, a surrender ceremony took place and Cornwallis was not there. The United States captured over 7,000 British soldiers and negotiations between the United States and Great Britain began, resulting in the Treaty of Paris of 1783.
Sources
http://www.nps.gov/york/index.htm http://www.historyisfun.org/ http://seniortravel.about.com/od/planningyourdreamtrip/a/Battlefields_3.htm
The Battle of Yorktown, American Battlefield. Accessed March 30th 2020. https://www.battlefields.org/learn/revolutionary-war/battles/yorktown.
Additional Information