Ken Norton
Introduction
Kenneth Howard Norton Sr. (August 9, 1943 – September 18, 2013) was an American professional boxer who competed from 1967 to 1981, and held the WBC heavyweight title in 1978. He is best known for his trilogy with Muhammad Ali, in which Norton won the first fight by split decision, and controversially lost the latter two fights by split and unanimous decision, respectively. Norton also fought a slugfest with Larry Holmes in 1978, narrowly losing a split decision. Having officially retired from boxing in 1981, Norton was inducted into the International Boxing Hall of Fame in 1992.
Images
Ken Norton boxing Muhammad Ali.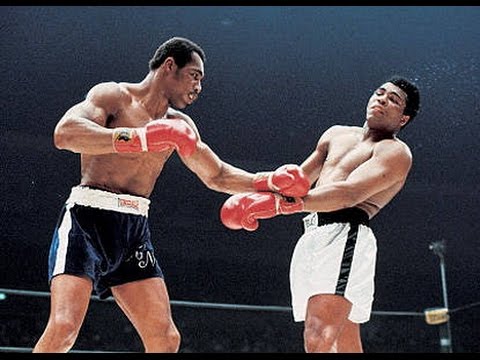 Backstory and Context
Norton built up a steady string of wins, some against journeyman fighters and others over fringe contenders like the giant Jack O'Haron. He was learning and improving. But he suffered a surprise defeat, ironically just after The Ring magazine had profiled him as a prospect, at the hands of heavy hitting Venezuelan boxer Jose Luis Garcia in 1970. . But Garcia was overpowered, both then as rated contenders, in their rematch five years later.
Norton attributed some of his success to Napoleon Hill's book, Think and Grow Rich. Shortly before he died, Norton stated "Think and Grow Rich changed my life dramatically. I was going to fight Muhammad Ali. I was a green fighter, but yet I won, all through reading this book." Upon reading Think and Grow Rich, he went on a 14-fight winning streak, including the shocking victory noted above over Muhammad Ali in 1973 to win the heavyweight champion title. To quote Norton from his autobiography noted above, "These words (from Napoleon Hill's Think and Grow Rich) were the final inspiration in my victory over Ali: Life's battles don't always go to the stronger or faster man, but sooner or later the man who wins is the man who thinks he can." Norton also took a complete course by Napoleon Hill on gaining wealth and peace of mind. "It can be related to anybody, to be the best in a career, to think positive", said Norton.
Norton once said, "In boxing, and in all of life, nobody should ever stop learning!"