Doctor's Office & Pharmacy
Introduction
Rural 19th Century doctors often shared office space with pharmacies, as they could offer benefits to each other in this arrangement. Doctors could receive office space in the back room free of charge from the pharmacy owner. in return for referring their patients to fulfil their prescriptions at the pharmacy. This is the sort of reciprocal arrangement we exhibit in our Pharmacy & Doctor's Office. Specifically we focus on sharing the stories of Swormville doctor Andrew Helwig, Buffalo pharmacist Robert Knight Smither, and through them stories of 19th century medical and pharmaceutical practice.
Images
Doctor's Office & Pharmacy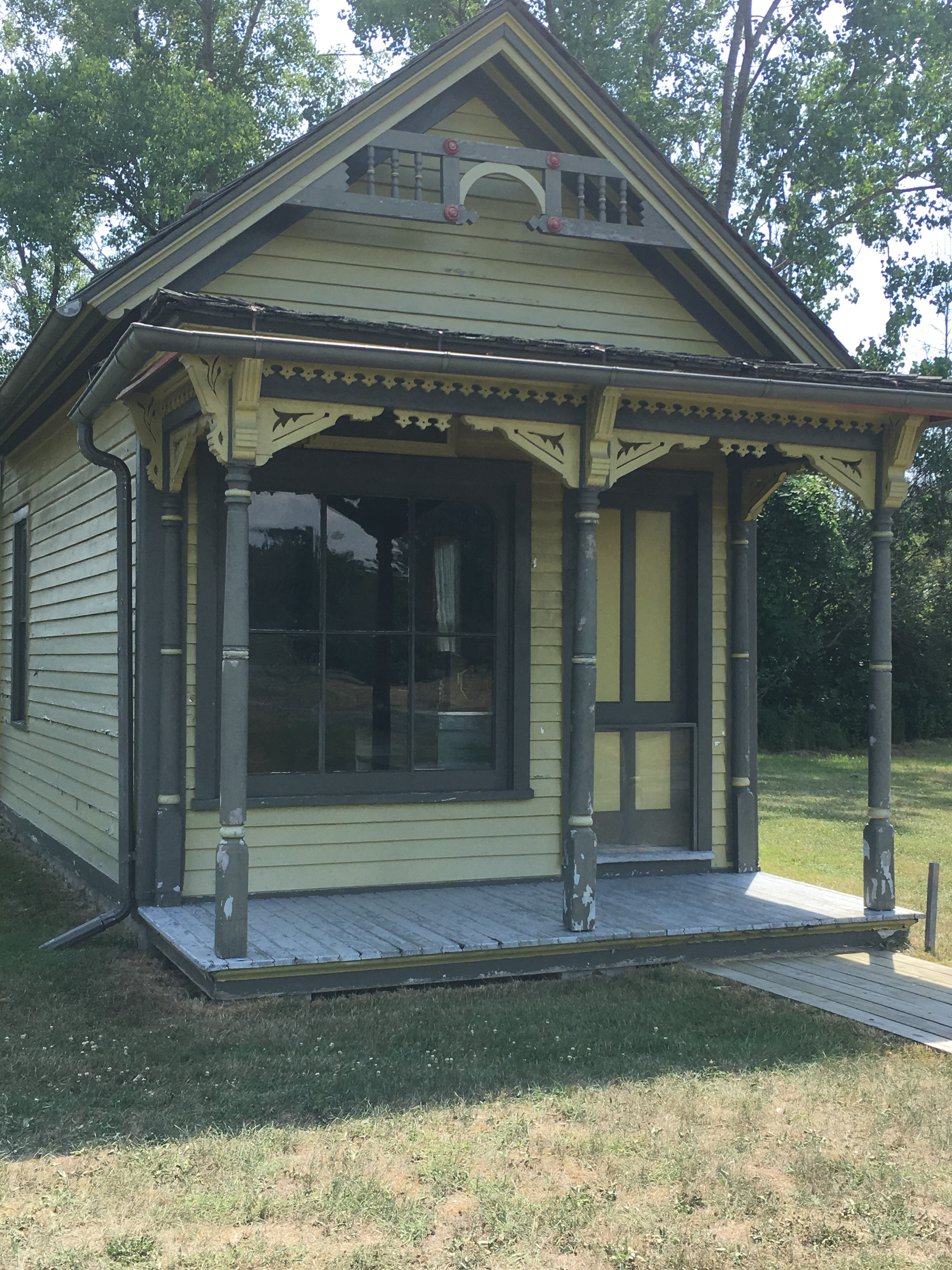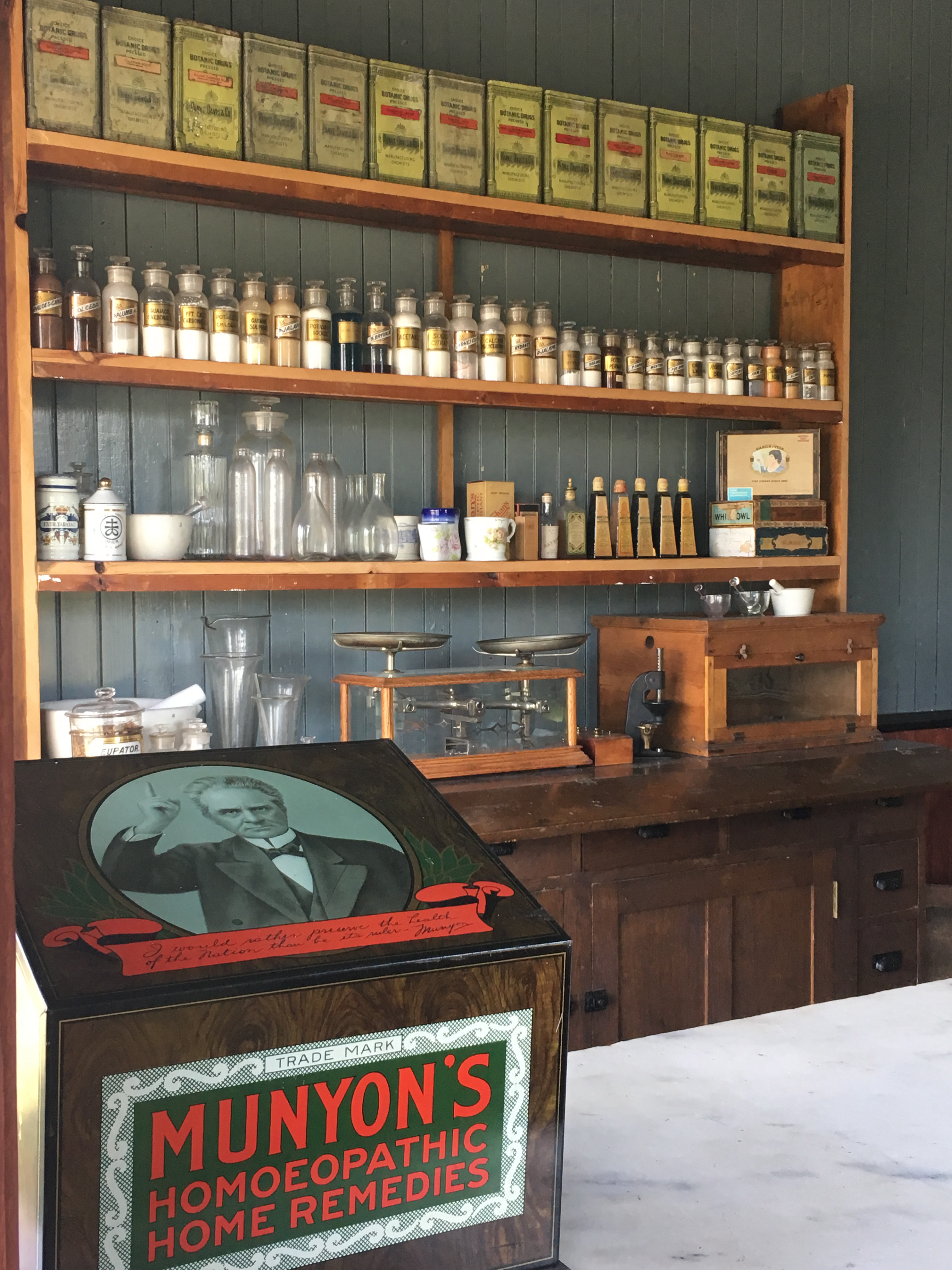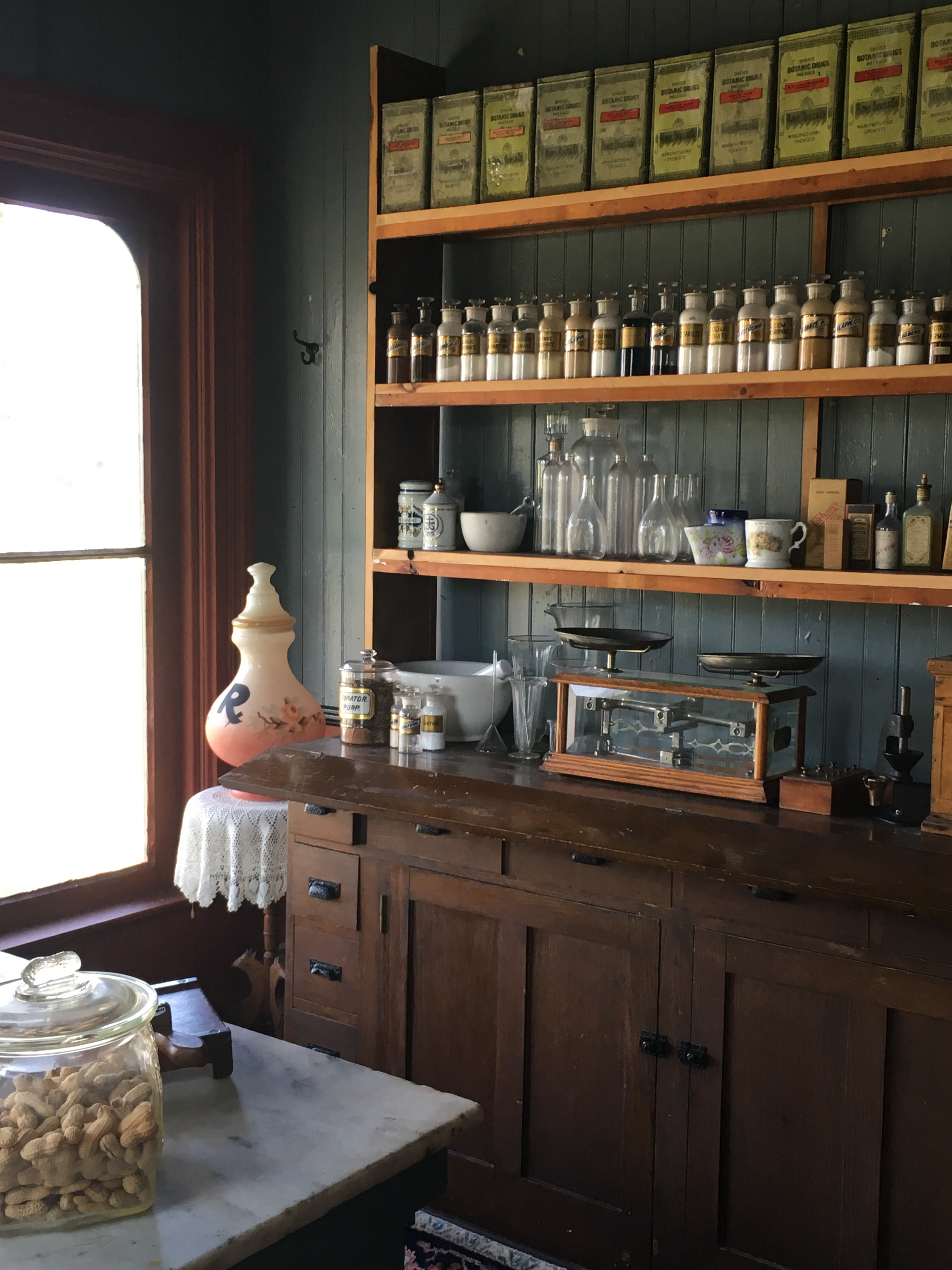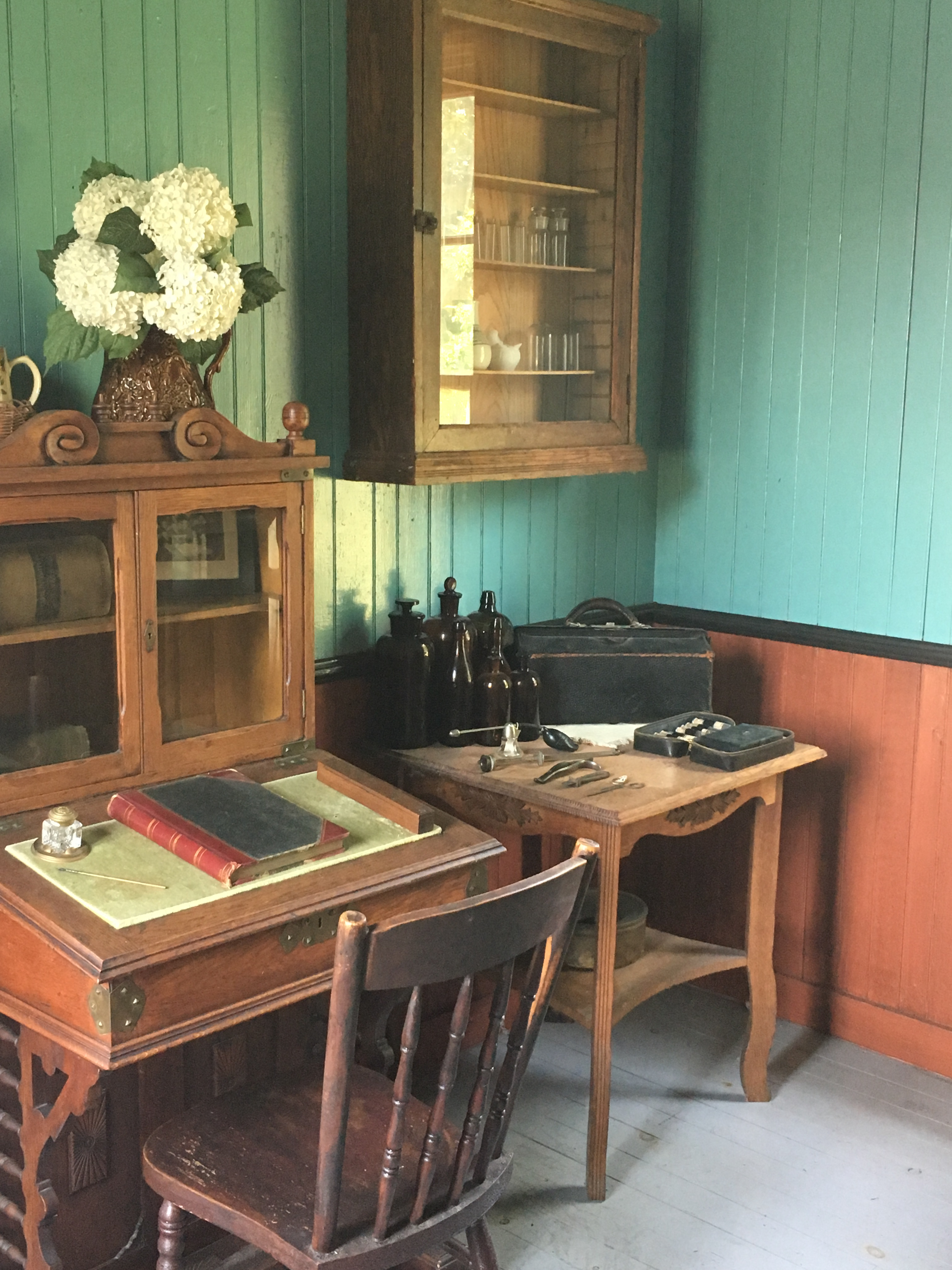 Backstory and Context
Buffalo Niagara Heritage Village's doctor's office and pharmacy was originally constructed and owned by S.E. Lapp. He rented the office to local doctors. From 1883 to 1891 Swormville doctor Andrew Frank Helwig rented the office in the back. Andrew Frank Helwig was born to German immigrants Christian and Barbara Helwig in 1855 in Clarence, New York. Helwig attended medical school in Detroit, Michigan and graduated in 1883, before returning to Western New York. Settling in Swormville, Helwig served as the area's doctor from 1883 until his untimely death in May of 1891. Dr. Helwig is noted in the Amherst Bee as attending accidents (such as falls, drownings, machinery related injuries, etc.) and illnesses (such as scarlet fever, etc.) throughout the area. He also conducted local autopsies and suspicious death investigations in the area (such as that of Georg Sorg in 1886). As all rural doctors did, Dr. Helwig served the community as a medically experienced "jack of all trades."
In the 19th century, physicians treated whole households and carried out most of their business in the homes of the ailing patients or at the scene of accidents they were called to attend. Oftentimes these households could not pay for their treatment with cash so they offered goods and/or services instead. Rural physicians, like Dr. Helwig, would complete minor surgeries, assist in complicated childbirths, and treat injuries and illnesses. Many physicians relied on sight, touch, and the careful study of symptoms experienced by their patients. Diagnostic and prognostic skills were paramount. Both the stethoscope and thermometer were available for physician's use during the 19th century. However, many doctors forgoed these tools, insisting that the process of ascertaining fever or heartbeat in patients could more easily be completed using their senses of touch and hearing. 
The front of our Doctor's Office and Pharmacy interprets Robert Knight Smither's pharmacy. Robert Knight Smither was born to Robert and Sarah Smither in 1850 in Winchester, England. In 1858 the Smither family came to America. In his youth, Robert studied as a pharmacy clerk in Brampton, Ontario before settling in Buffalo in 1868 to continue his pharmaceutical education. In 1875, Robert opened his own pharmacy in Buffalo. Throughout his career, Robert owned multiple Buffalo pharmacies – one on Niagara Street and one on Main at LeRoy. In 1887, Smither also formed a partnership with George I. Thurstone to open a third pharmacy location at Bryant and Elmwood. Robert Knight Smither was very influential in the Buffalo pharmaceutical scene and led the fight to standardize the profession by championing the bill that required pharmacists in New York State to be licensed. He held positions as a member of the Erie County Pharmaceutical Association, President of the Erie County Board of Pharmacy, Chairman of the Erie County Board of Supervisors, member of the Board of Curators of the University at Buffalo School of Pharmacy, and President of the New York State Pharmaceutical Association.
Pharmacy has roots going back to Medieval Europe. However, the American drugstore of the 19th century sprung from a combination of: the apothecary shop, the doctor's shop, the general store, and the wholesale druggist. In early America, distinction between different sorts of medical practioners was looser when compared to those in Europe, which had been much longer established. Often the lines blurred, due to the overall lack of regulations. An apothecary needed to have an understanding of chemistry in order to successfully prepare and manufacture the medicinal compounds. The pharmacist, on the other hand, was often not medically trained or educated and engaged in the sale of drugs as a purely pharmaceutical practice. In the 1850s, the retail pharmacy sector exploded. The number of drug stores in America increased by around 25%.
Sources
Buffalo Niagara Heritage Village Docent Manuel
Image Sources
Buffalo Niagara Heritage Village

Buffalo Niagara Heritage Village

Buffalo Niagara Heritage Village

Buffalo Niagara Heritage Village

Additional Information