Le Roy House & Jell-O Gallery Museum
Introduction
The Jell-O Gallery Museum explores the history of the dessert, which was invented here in Le Roy in 1897. A variety of items are on display including Jell-O collectibles, toys, memorabilia, and advertising art. The museum is located next to the Le Roy House, a historic 2.5-story Greek Revival home that was constructed in phases starting in 1818 and is listed on the National Register of Historic Places. The Jell-O Museum is located in a former school building behind the Le Roy House and both are owned and operated by the Le Roy Historical Society.
Images
The Le Roy House was originally a land office but then expanded to its current size by Jacob Le Roy in 1823.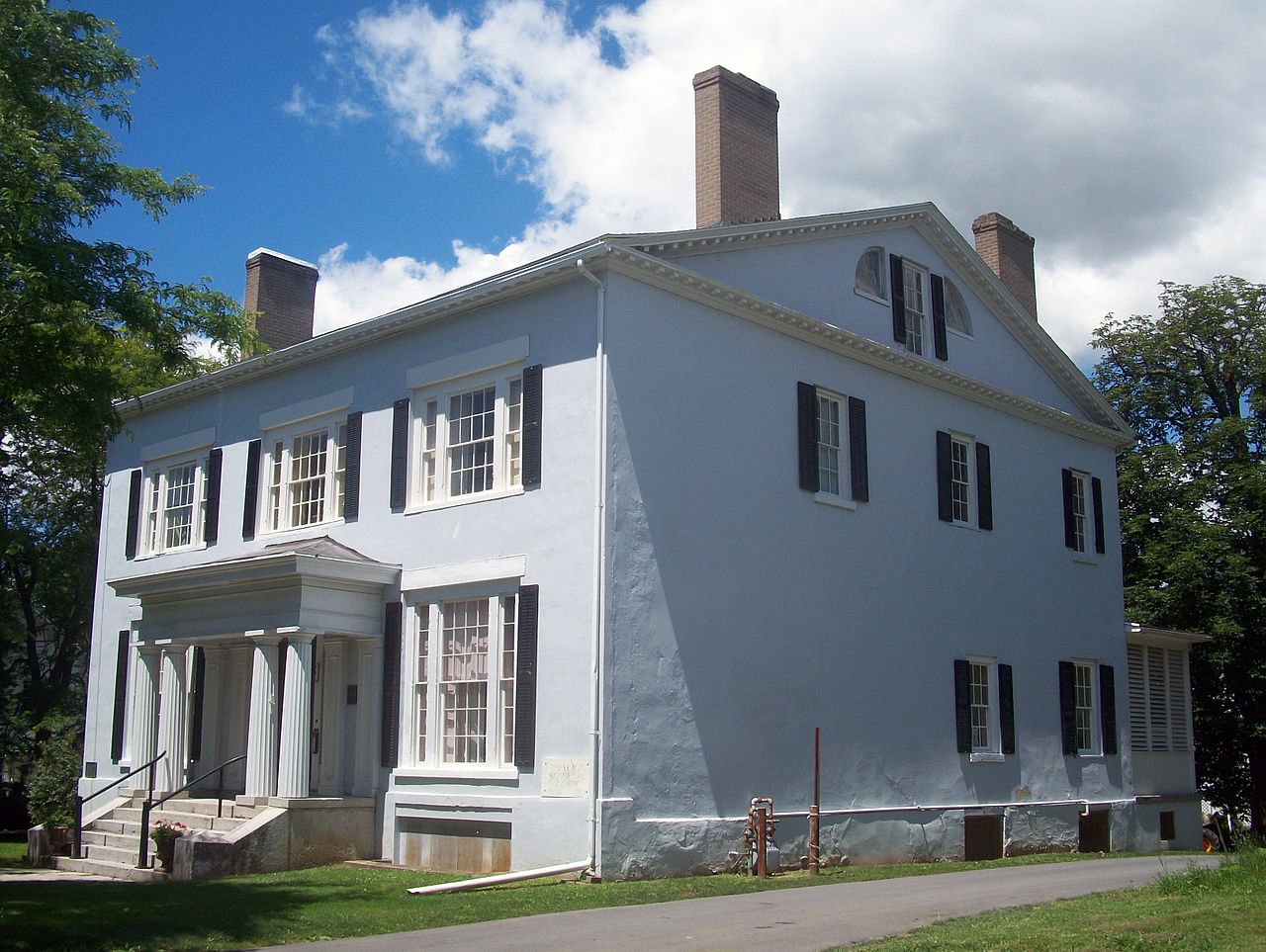 The school building is located behind the Le Roy house and is now home to the Jell-O Gallery Museum.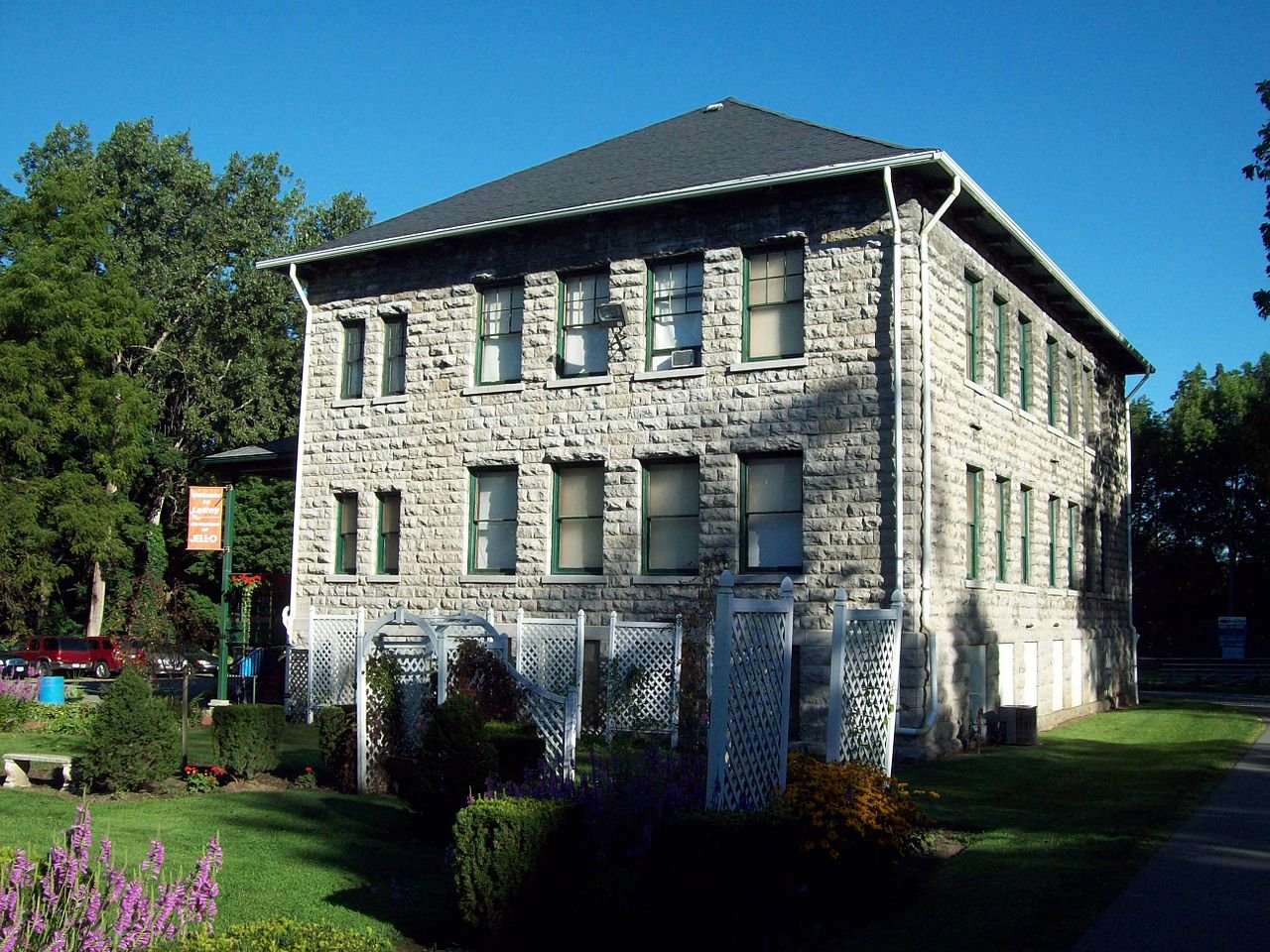 Jacob Le Roy was one of the first settlers in the area and the community is named in his honor.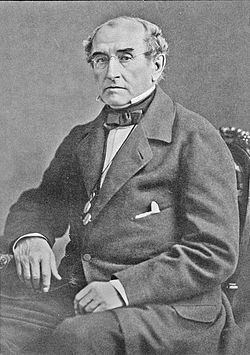 Backstory and Context
The building that became the Le Roy House was originally built around 1818 and used at that time as a land office. The structure was expanded in 1823 by Jacob Le Roy who began using the former land office as his home at that time.

The Le Roy House has been a museum since 1941 and features period furniture, household belongings, paintings, and other historic items on display. There are also exhibits on local history and period rooms including the children's room, the Morganville Pottery room, and the Boarding House room (for a time in the late 1800s the home was divided into a boarding house).

The Jell-O Museum is located behind the Le Roy House in a former school building. The museum includes exhibits that tell the story of Jell-O which begins in Le Roy with the invention of a desert by Pearle Bixby Wait.The museum features several exhibits, including advertisements, toys, molds, spoons, recipe books, and many other types of Jell-O themed memorabilia. The museum operates a gift shop and an online shop as well. The gift shop features items such as t-shirts, coffee cups, and various recipe books featuring the dessert.

Pearle Wait was a carpenter and he sold his recipe for Jell-O (so named by Pearle's wife May) for $450 to Frank Woodward. Woodward had more success selling the product that Wait did, and in 1899, he purchased the rights to the business and the name of Jell-O. The business was later purchased by Genesee Pure Food Company, whose clever advertising led to the growth of the company and made Jell-O a household name.

Sources
"Exhibits." LeRoy Historical Society. Accessed January 22, 2019. http://www.leroyhistoricalsociety.org/exhibits.html.

Santangelo, Mary. "Le Roy House and Union Free School." National Park Service - National Register of Historic Places Nomination Form. November 7, 1997.

Photos: Wikimedia Commons
Additional Information