Emmanuel Episcopal Church, Pittsburgh
Introduction
Designed by famed American architect, Henry Hobson Richardson, the Emmanuel Episcopal Church was dedicated in March of 1886 and Richardson died a month later, never viewing his completed work. Known for its simplistic design and exquisite brick work, the church is rectangular in shape with a semicircular apse with neither spire nor transept. The "bake oven" church, as it is affectionately known, has survived changing demographics, the Great Depression and declining membership to be regarded as an architectural gem on Pittsburgh's North Side. It was listed on the National Register of Historic Places in 1974 and designated a National Historic Landmark in 2000.
Images
Emmanuel's rounded end that houses its apse.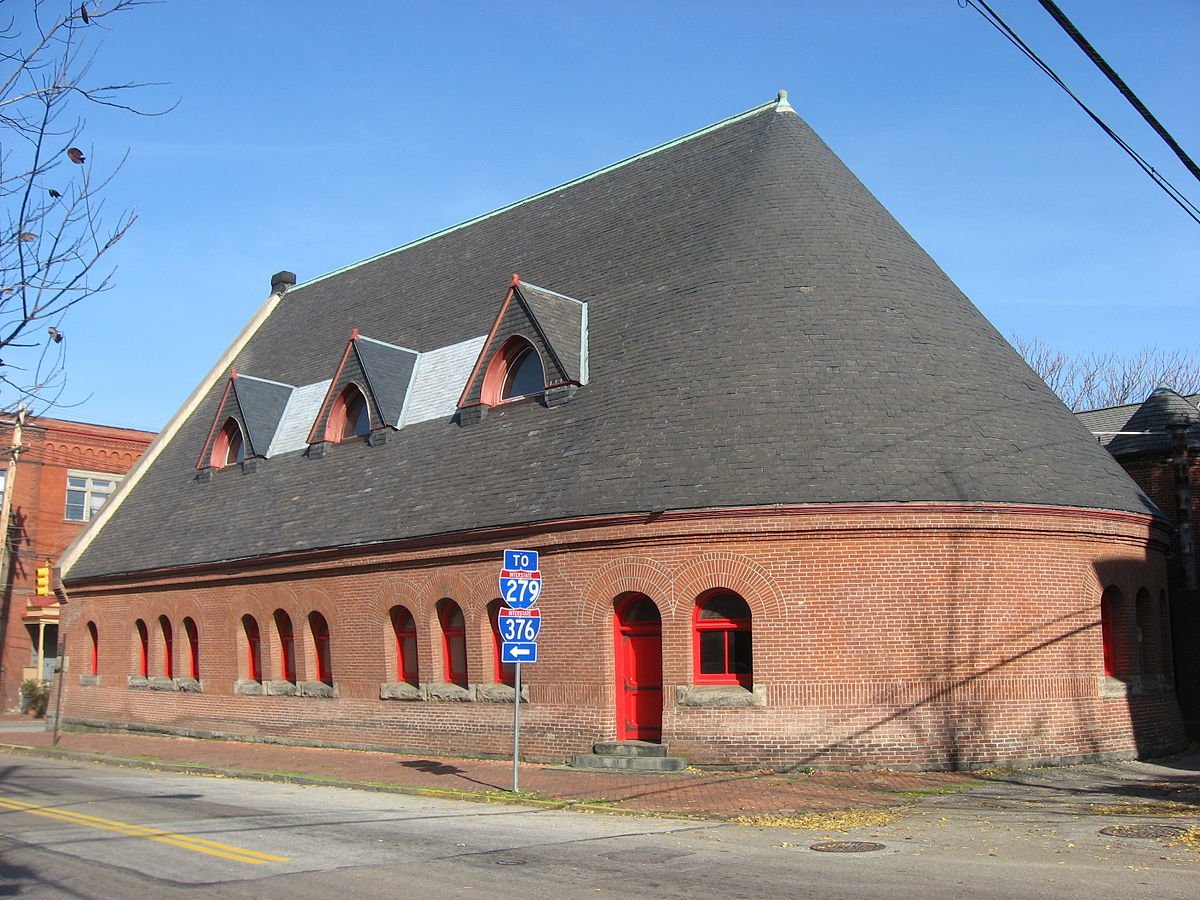 A close-up of one of the church's arched entrances. The geometrical brick work is studied to this day.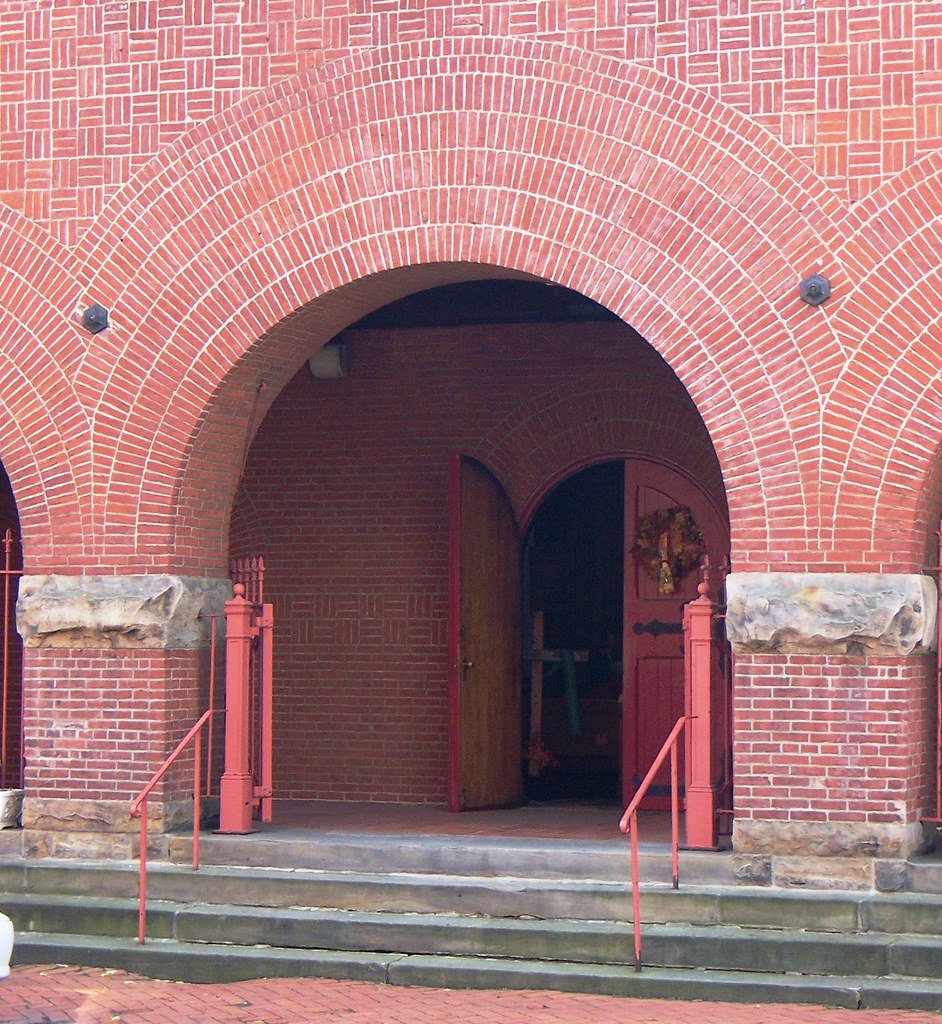 The church's interior has been restored to its 1892 appearance.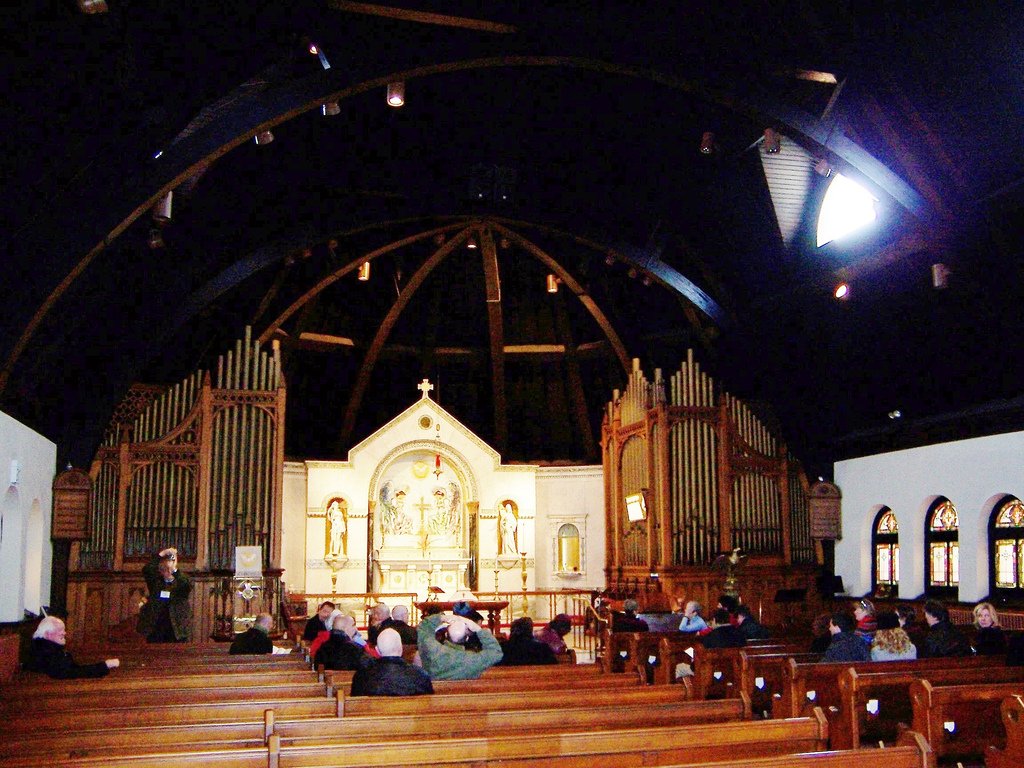 Emmanuel features three Tiffany stained glass windows.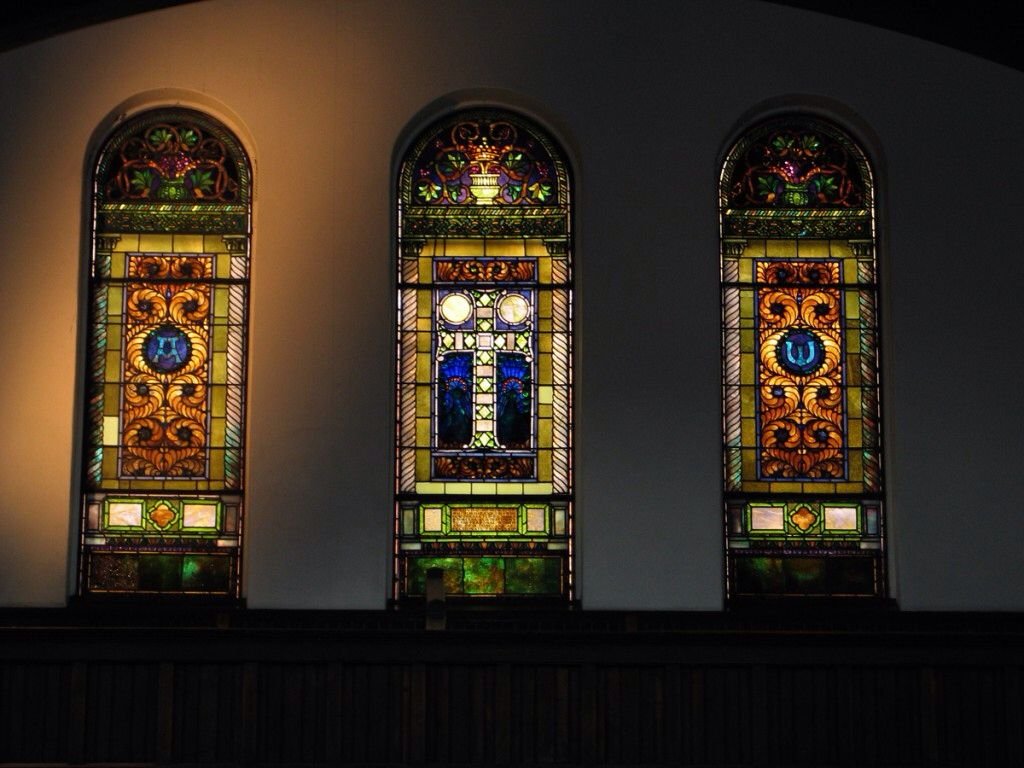 A set of exterior architectural drawings.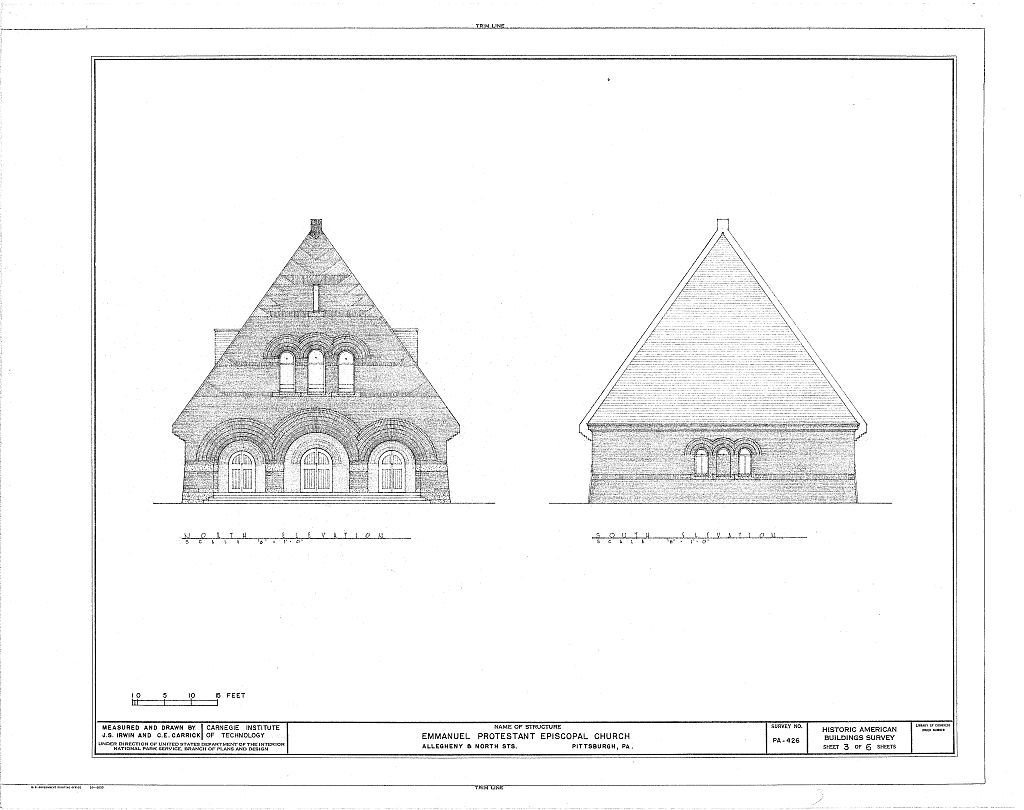 Backstory and Context
The Emmanuel Mission began in Allegheny City (which was absorbed by Pittsburgh in 1907) in 1867. It was established, primarily, to offer Sunday school classes to the children of well-to-do business leaders. Initially, the classes met in member's homes and rented space. The mission was then chartered by the Court of Common Pleas of Allegheny County in 1868 with Reverend William Fuller as its first Rector. The mission later built its first church, a wood-framed building, in 1869. By 1882 the congregation had outgrown this church and a building committee was formed with the goal of building larger and better accommodations.
To that goal, the committee purchased a plot of land for $750 in 1883 at the corner of Allegheny and North Avenues. They then were able to secure the services of one of the country's best architect's, Henry Hobson Richardson, to design the congregation's new home. Richardson had previously designed Pittsburgh's Allegheny County Courthouse and County Jail, which would be completed in 1888.
The youngish congregation desired Richardson design a fashionable and unique spiritual structure and rejected his first proposal as too expensive. Richardson then scaled his design down, changed the primary construction material from stone to brick and eliminated both spire and transept. This distinctive design was accepted and construction began in 1884 under the supervision of contractor Henry Shenk of Erie. The church was completed at a cost of $12,000 and dedicated in March of 1886. However, Richardson was too ill to attend and he died a month later.
The church that Richardson designed is stark, simple and stunning simultaneously. The rectangular structure, with a rounded end, features intricate brick work, arched windows and entrances, a steeply pitched gable roof covered with slate shingles and twin sets of three dormers on each side. That roof is supported, inside, by exposed arched beams and rafters. The church was restored to its 1892 appearance in 1998.
The congregation and community went through numerous changes as the years progressed and the wealthy fled the increasingly industrialized North Side for more bucolic climes. As the Great Depression began, the Allegheny County Relief Society helped excavate the ground under the church to create a social service center known as Garden Hall and after World War II the congregation had declined to a few families. However, the church survived as did the multi-cultural congregation and today, both are fixtures in Pittsburgh's Manchester neighborhood as they were back in 1886. The church hosts its popular Jazz @ Emmanuel music series once per month and offers worship services every Sunday at 8:00 and 10:30.
Sources
Leigh, Mary Ellen. "National Historic Landmark Nomination Form." United States Department of the Interior/National Park Service. February 24, 1999. Accessed January 25, 2019. https://npgallery.nps.gov/NRHP/GetAsset/NHLS/74001737_text
Lowry, Patricia. "North Side church is named a national landmark." Pittsburgh Post Gazette. March 20, 2000. Accessed January 25, 2019. http://old.post-gazette.com/neigh_city/20000320church2.asp
"Church To Honor Jobless For Three-Year Service." Pittsburgh Post Gazette. June 12, 1934. Accessed January 25, 2019. https://www.newspapers.com/clip/15149248/unemployed_work_for_free_at_emmanuel/
Frizzi, Ginny. "North Side churches house brilliant Tiffany stained glass." Pittsburgh Tribune Review. March 30, 2002. Accessed January 25, 2019. https://triblive.com/x/pittsburghtrib/ae/more/s_63915.html
Additional Information