Alaska Aviation Heritage Museum
Introduction
The Alaska Aviation Heritage Museum was opened to the public in 1988. The museum is located the Lake Hood Seaplane Base in Anchorage, Alaska. With over 87,000 takeoffs and landings per year, its the busiest seaplane base in the world. You can even watch the planes come and go from the museum. The Alaska Aviation Heritage History Museum's message is to "preserve, display, educate, and honor the history of aviation in Alaska." With over thirty historical aircraft on display and a Hall of Fame for Alaskan-born pilots, there's plenty to see at the Alaska Aviation Heritage Museum.
Images
The Alaskan Aviation Heritage Museum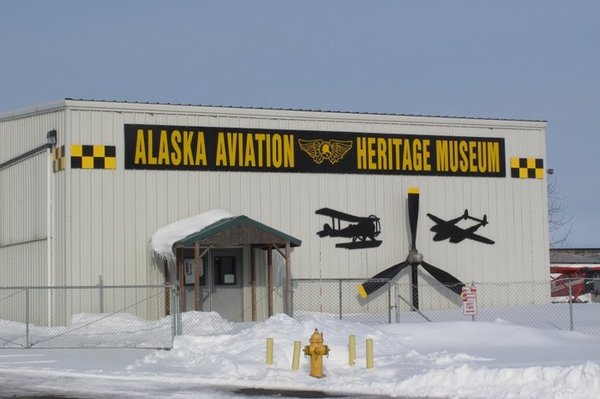 A look inside the museum at some of what's on display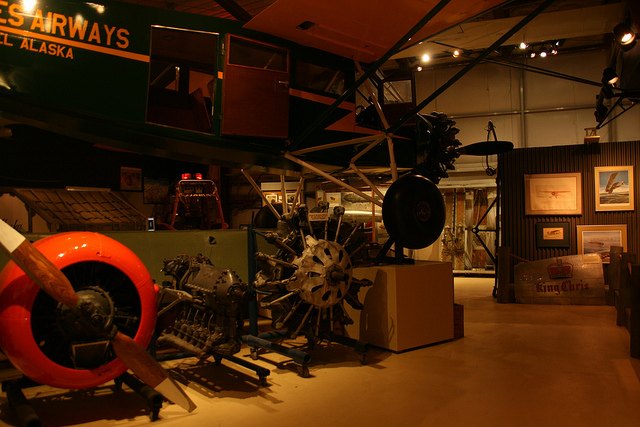 Backstory and Context
The Alaska Aviation Heritage History Museum is home to over thirty historical aircraft. One of which is the Seattle-Douglas World Cruiser was part of the first expedition to circumnavigate the globe. However, the plane never even managed to leave Alaska, crashing in 1924 near Port Moller.
Military history is also on display in the museum. The Curtis P-40E housed in the museum was part of the battles between American and Japanese forces in the Aleutian Islands. Unfortunately, the plane is mostly wreckage, lacking wings, dash, and various other parts. This aircraft was part of the battle that tipped off the Aleutian campaign on June 4, 1942. Now it sits as a reminder of Alaska's contributions to the war. The museum is currently attempting to restore the P-40.
Also part of the wide range of planes on display is PBY-0A/10A. The "Queen of Dago Lake" was recovered by the founders of the museum and helped earn the museum's prestige. There's even a Boeing 737 jet on display. Another major exhibit in the museum is its Hall of Fame for Alaskan pilots, the most recent inductees being
Bill English, F. Atlee Dodge and Jack Peck in 2014
.
Sources
"Alaska Aviation Museum," accessed on October 15, 2014. http://www.alaska.org/detail/alaska-aviation-museum "Alaska Aviation Museum," accessed on October 15, 2014. http://www.alaskaairmuseum.org/
Additional Information