Granger Stage Station
Introduction
Granger Stage Station is located on 110 Spruce Street, Granger Wyoming. In 1970, Granger Station was added to the National Register of Historical Places. Clarence E. and Eva Adams donated one acre of land to the state of Wyoming in the 1930s to honor this historical site. Granger Station is of historical significance due to its use as a station for stage coach travelers passing through on the Oregan trail. Granger Station also functioned as a mail station and contributed to the Pony Express. Currently this site is open to the public.
Images
Granger Stage Station. Wyoming SHPO photo.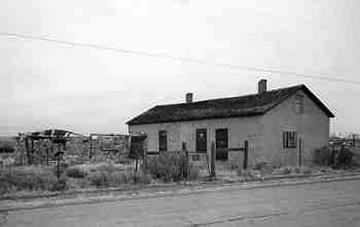 Door Way to Granger Station.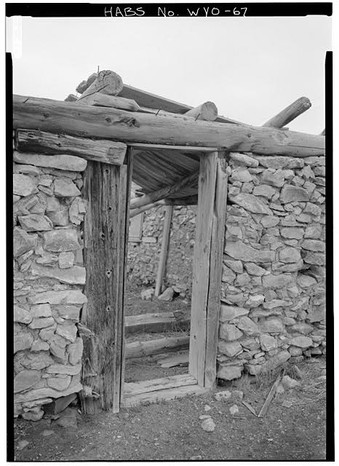 One of the dilapidated windows of Granger Station.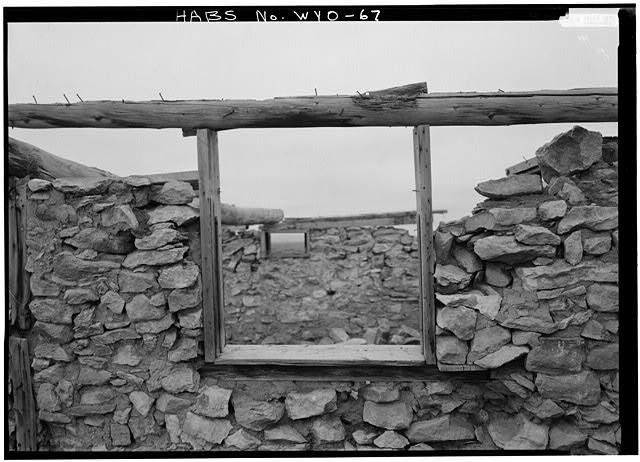 Interior Window of Granger Station.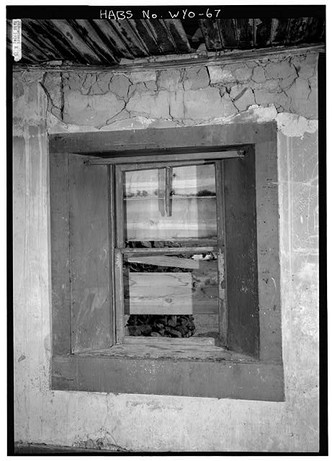 Interior room of Granger Station.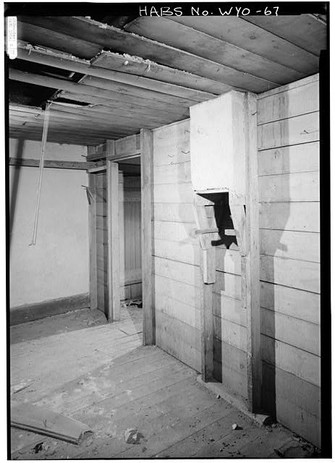 Sketches of Granger Station Structer 1.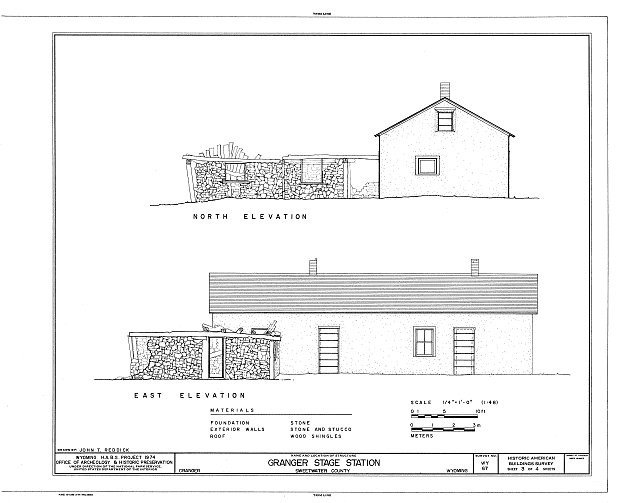 Sketches of Granger Station 2.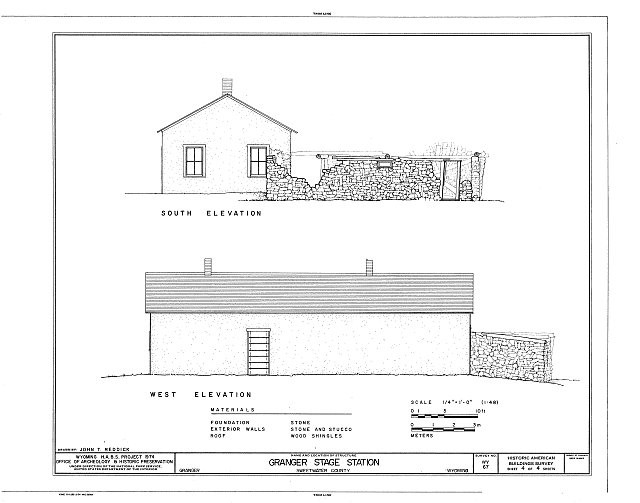 Sketches of Granger Station 3.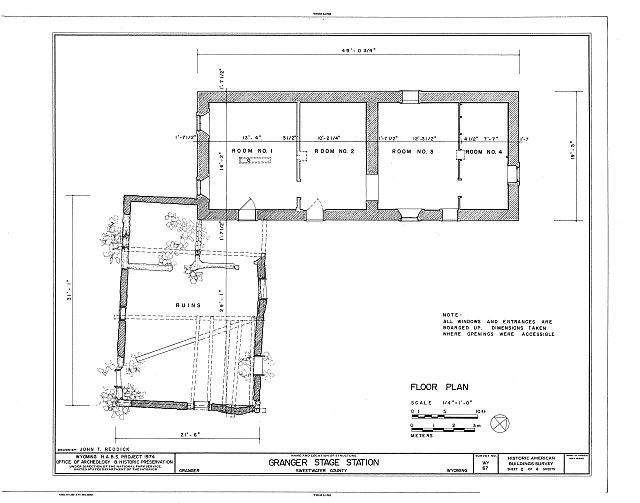 Sketches of Granger Station 4.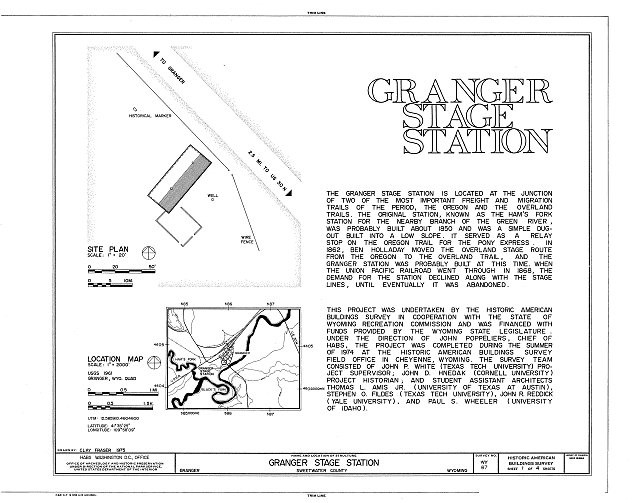 Backstory and Context
Granger Stage Station, located in Granger Wyoming is a structure that is made of lime-sand mortor with two foot thick walls. Initially, fur trappers were traveling through the nearby Green River in 1824. Eventually the general area became a commonly used meeting spot for fur trappers in the area by 1834. As emigration picked up pace through the 1840s, from travelers of the Oregon Trail, a place was needed to accommodate the weary and exhausted travelers. By 1856, a station was built for stage couches and also served a dual function as a post for the Pony Express during the time frame of 1860-1861. By the year of 1868, and with the Union Pacific Railroad having a route built through the area; Granger Station became an active rail line station.

Accommodating the needs of the Pacific Union Railroad, a small rail camp was built nearby along with additional station buildings and a water tank for locomotives passing through. Granger Station had become a vital necessity for the Union Pacific Railroad and the workers of the Railroad who utilized its services and accommodations.

Included are various images and sketches of Granger Station as well as a PDF file containing the "Written Historical and Descriptive Data" report on Granger Station (Date compiled after 1930).




Sources
Granger Stage Station, Old Route 30, North Granger, Sweetwater County, WY. Library Of Congress. . . http://loc.gov/pictures/item/wy0029/.


Granger Station. WYOHistory.org. November 08, 2014. Accessed February 24, 0219. https://www.wyohistory.org/encyclopedia/granger-stage-station.


Additional Information