Old Vanderburgh County Courthouse
Introduction
This large, stately building is the historic Old Vanderburgh County Courthouse. Completed in 1891, it operated as the seat of county government until 1969. Louisville architect Henry W. Wolters designed the building, which occupies a whole city block, in the Beaux-Arts style. Considered a fine example of this style, the exterior features numerous columns, sculptures and carvings, and the interior is just as elaborate, featuring marble walls and floors and ornate ironwork. The most prominent feature of the courthouse is the tower, which reaches a height of 216 feet and houses an enormous 4,200-pound bell. As one of the city's most important landmarks, the courthouse was added to the National Register of Historic Places in 1970. Today, the building serves as an event venue and houses the offices of the County Engineer and Veteran Service. A few private businesses lease office space as well.
Images
Built in 1891, the Old Vanderburgh County Courthouse is one one of Evansville's most prominent landmarks.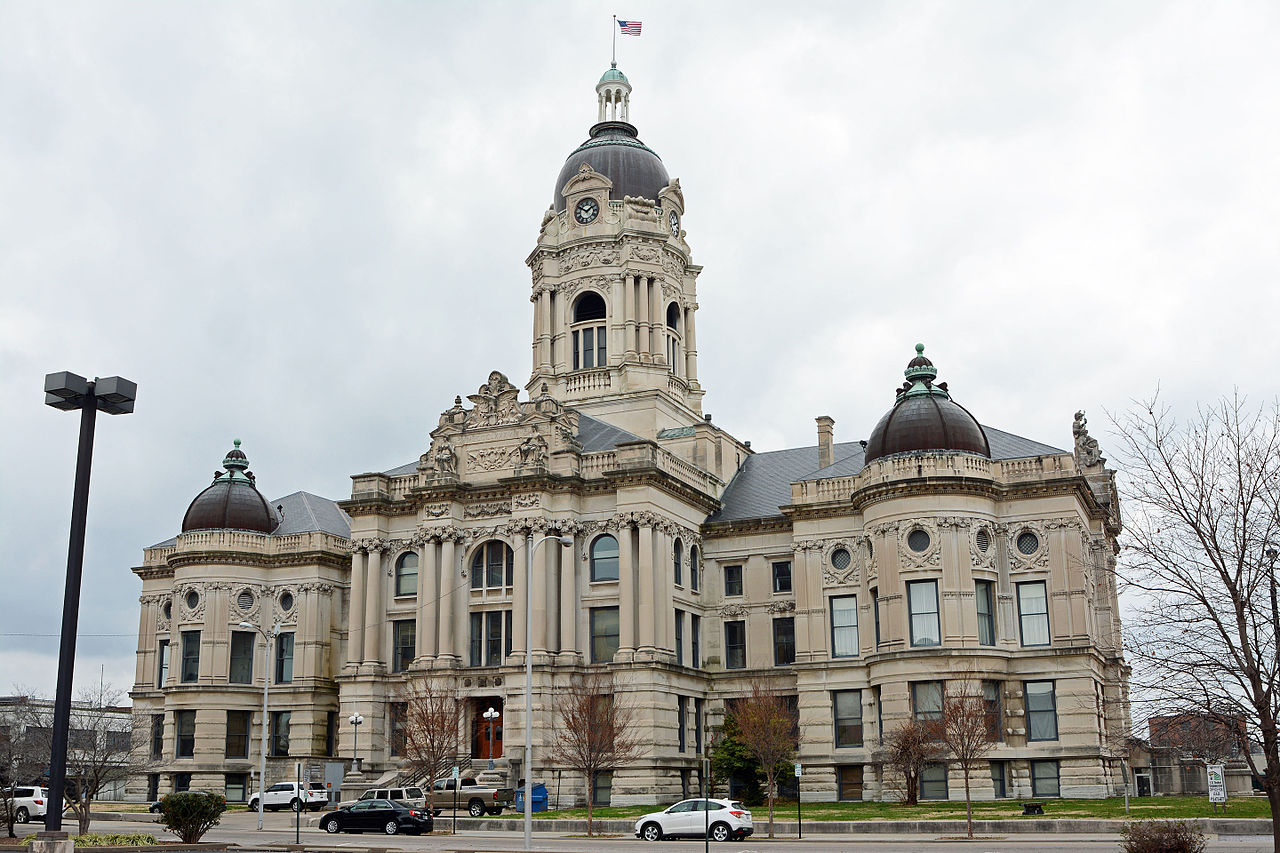 The tower has two levels and features four clocks and a large bell.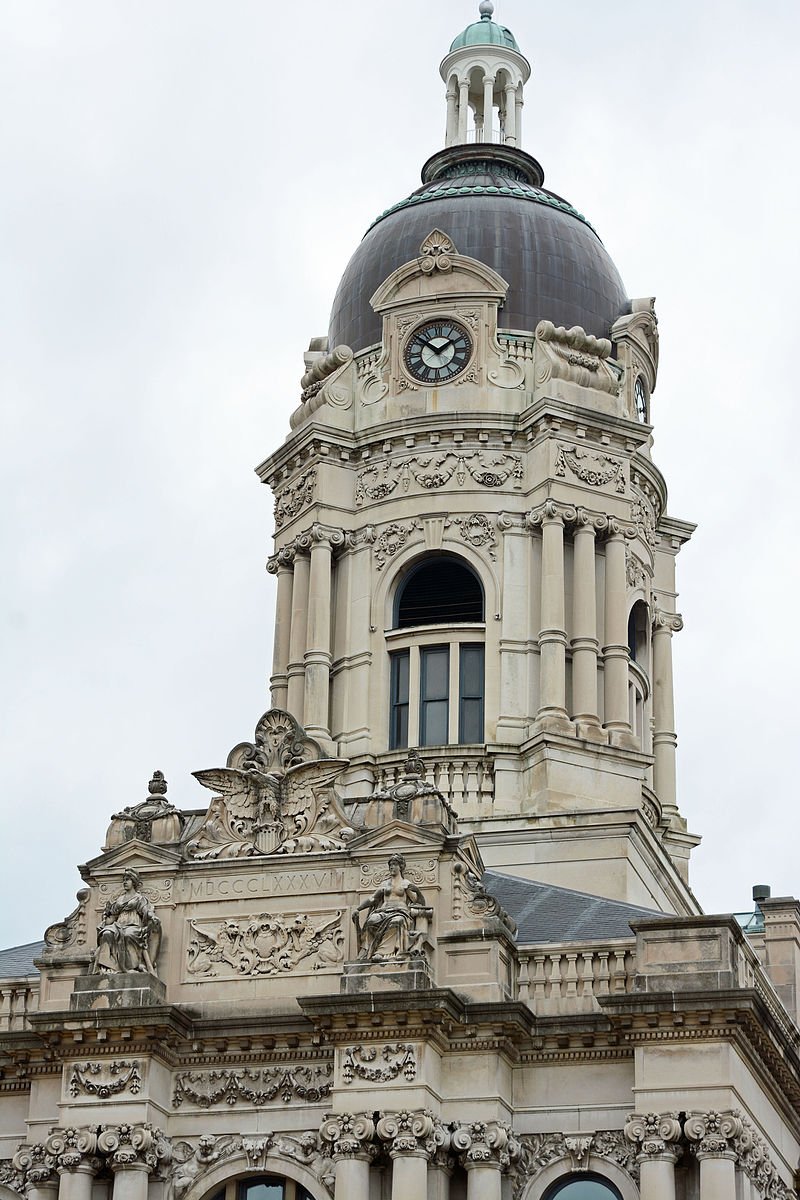 Backstory and Context
Construction of the building started in 1888. Interestingly, it was built on the turn around basin of the Wabash and Erie Canal, which connected Lake Erie to the Ohio River here in Evansville. The canal finally reached Evansville in 1853. The canal only operated until 1865, however, as it could not compete with railroads, which were faster and more efficient.
Once the courthouse was built, it became an important focal point for the city. It was a campaign stop for candidates seeking state and national office, including Harry Truman, John F. Kennedy, and other Presidential candidates. No major court trials occurred here. In 1969, the county government vacated the courthouse and moved to another building. There were plans to demolish it but the cost of doing so was too high.
As a result, the county leased the old courthouse to an organization called the Conrad Baker Foundation, which worked to restore and open it for public use. The foundation, which changed its name in 1990 to the Old Courthouse Preservation Society, operated it until 2000. The county assumed ownership once again under the Vanderburgh County Board of Commissioners. Another organization, the
Old Courthouse Foundation, and the county jointly manage and work to restore and preserve the building.
Sources
"About the Old Courthouse." Old Courthouse Foundation. Accessed March 27, 2019. https://oldvanderburghcourthouse.com/about-the-old-courthouse.

Leich, Alexander L. "Old Vanderburgh County Courthouse." National Park Service - National Register of Historic Places Nomination Form. September 4, 1970. https://secure.in.gov/apps/dnr/shaard/r/260d8/N/Old_Vanderburgh_CO_Courthouse_Nom.pdf.

Photo: Wikimedia Commons
https://commons.wikimedia.org/wiki/Category:Old_Vanderburgh_County_Courthouse

Additional Information