Major William Chronicle Marker
Introduction
On July 4, 1815, Dr. William McLean, who served with Major General Nathanael Greene in South Carolina during the Revolutionary War, and other local citizens gathered to re-bury the scattered bones. The marker honors patriot Major William Chronicle who died in this area just after shouting "Face the Hill!" to his troops. The reverse side marks the defeat and death of Major Patrick Ferguson, the loyalist commander. This is the second oldest Revolutionary War memorial in the nation, second only to a monument at Lexington and Concord established in 1799.
Images
The smaller marker first memorialized the battleground here in 1815, only 35 years after the battle. Postcard from the 1920s that shows the two monuments behind an iron fence to protect them from vandals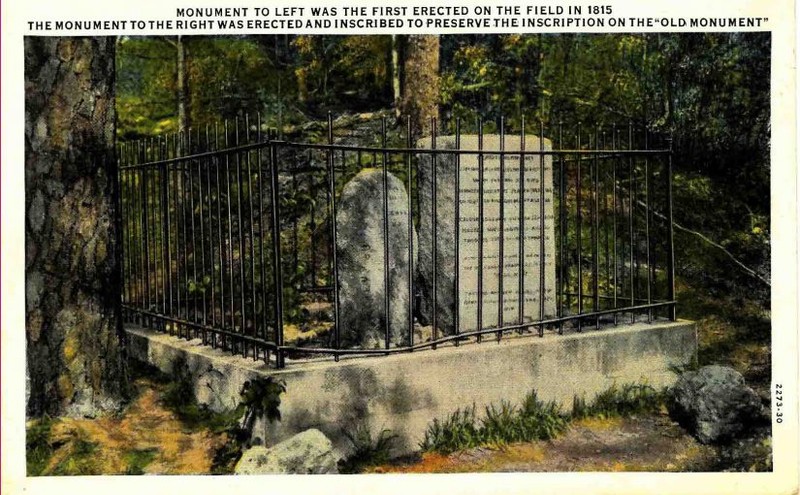 The Kings Mountain Battleground, showing the north slope of the ridge, on the left, and the original Chronicle marker in the background. Sketched by Benson J. Lossing during his visit to the area on January 8, 1849.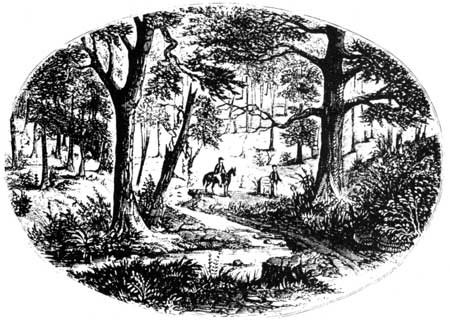 Backstory and Context
In 1914 the Kings Mountain Chapter of the Daughters of the American Revolution erected the monument to the right. The original monument had suffered from vandalism and age.
Sources
Robert W. Blythe, Maureen A. Carroll, Steven H. Moffson, Kings Mountain National Military Park: Historic Resource Study, (Washington DC: Cultural Resources Planning Division, National Park Service, 1995), 53-54, 60.
National Register of Historic Places Inventory Form: Lexington Green https://npgallery.nps.gov/NRHP/GetAsset/NHLS/66000767_text
Historical Handbook Number Twenty-Two, (Washington D.C.: Governmental Printing Office, National Park Service, 1995). https://www.nps.gov/parkhistory/online_books/hh/22/hh22toc.htm