Fort Recovery
Introduction
Established in 1793 along the wabash river, under the orders of General Anthony Wayne, Fort Recovery is a battle ground for two very well known battles in the United States history. Originally intended to be used as a staging area for assault against Ohio American Indians, the fort became much more than that and is now standing on the site of the frontier fort today.
Images
Anthony Wayne Parkway sign, in remembrance of the Battle of Fort Recovery that was constructed in 1954 by the Historical Society.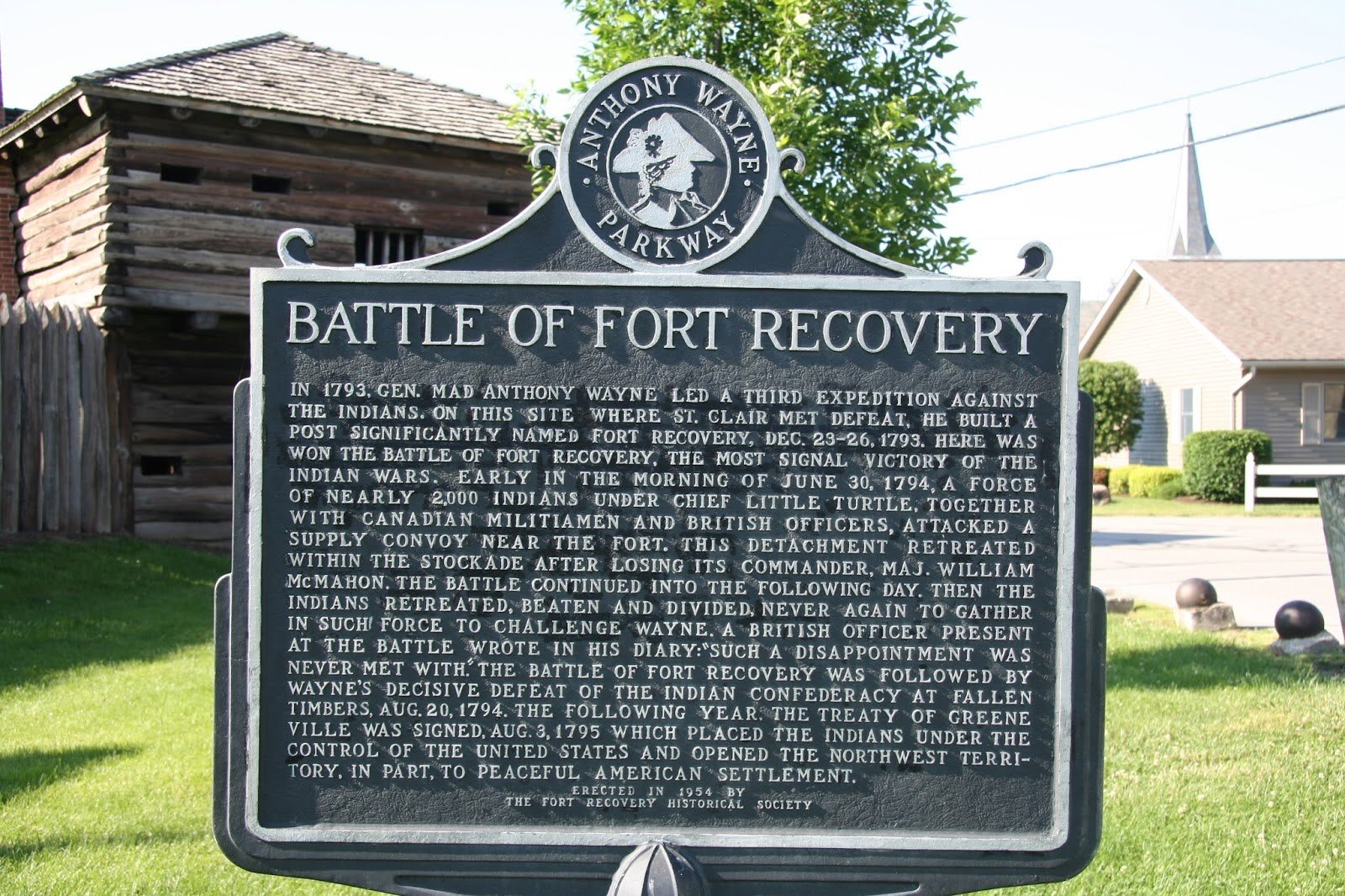 St. Clairs Defeat was a conflict between the Army and Indians. Being out numbered, St. Clairs men fought to the end. This resulted in 900 deaths and was the most disastrous battle at the time.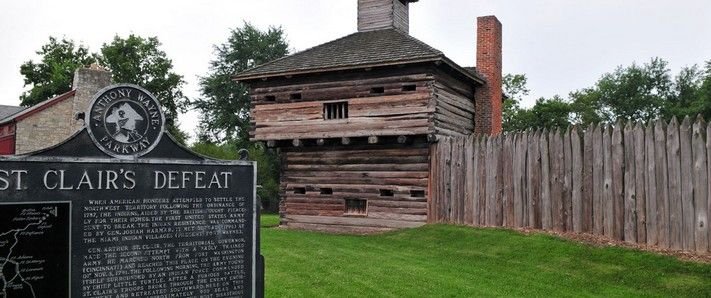 In December 1793, after the lose of the Battle of St. Clair, General Anthony Wayne built Fort Recovery on the proclaimed battlefield where 900 men were killed.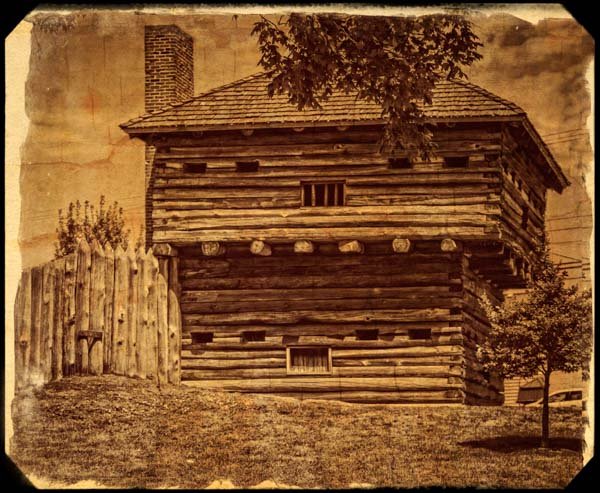 Backstory and Context
Two major American History battles landed themselves right at the heart of Fort Recovery. In 1791 defeat of General Arthur St. Clair's forces by Miami Leader Little Turtle, and the 1794 victory of General Anthony Wayne's army over an alliance of Shawnee, Delaware, Ottawa, Miami and Ojibwa, both changing American history which eventually led to the signing of the Treaty of Greenville in August of 1795. "Wayne continued to use Fort Recovery in his operations against American Indians in the Ohio territory. Following the Battle of Fallen Timbers in August 1794, most of Ohio's American Indians realized they had little chance in stopping white settlement of their lands. In August 1795, many American Indians agreed to sign the Treaty of Greenville." (Fort Recovery 1). The total number of Army personnel that was wounded and killed was 900 at the Battle of St. Clair. Both battles played a crucial role into what Fort Recovery is today.

Little Turtle was a leader in the Miami Indians who created the charge to initiate the defeat that we all know as 'St. Clair's Defeat' in 1791. The great Indian win wasn't so good for the American Military because American's took so many casualties while trying to defend the land. In 1794, an additional attack occurred on Fort Recovery. Little Turtle wanted to hold up the white flag while the other leaders wanted to continue to fight. After the offer was strongly declined, Blue Jacket, a Indian leader wished to continue fight and this resulted into the loss of The Battle of Fallen Timbers.

Now in today's time, Fort Recovery is used as a historical museum and monument for the great state of Ohio. Visitors can view and enjoy a replica of General Wayne's Fort, programs for school groups, and gift shops for the public. Fort recovery now is essentially its own town that has their own city council to even having a well known high school basketball team.

Fort Recovery was once used in fight over territorial grounds, and is now used in today's time to serve as a history purpose so that we may never forget how the United States of America, became the way we are today.
Sources
1. "Fort Recovery." Fort Recovery - Ohio History Central. Accessed April 15, 2019. http://www.ohiohistorycentral.org/w/Fort_Recovery.

2. "Fort Recovery Museum & Monument." Home. Accessed April 16, 2019. https://www.ohiohistory.org/visit/museum-and-site-locator/fort-recovery-museum.

3."Digital Archives of the Fort Recovery Library." Digital Archives of the Fort Recovery Library. Accessed April 15, 2019. http://fortrecovery.advantage-preservation.com/.

4. "Fort Recovery, Ohio." Foursquare. Accessed April 15, 2019. https://foursquare.com/v/fort-recovery-ohio/502e6ac8e4b0b5040eec721e.

5."Fort Recovery." Fort Recovery | St. Clair's Defeat | Battle of the Wabash. Accessed April 15, 2019. http://touringohio.com/history/fort-recovery.html.
Additional Information