Brierfield Ironworks Historical State Park
Introduction
The Brierfield Ironworks Historical State Park preserves the history of the ironworks that were built at this location in 1862 to supply iron for the Confederate government. The Ironworks helped create high-quality iron that was used to build cannons and ironclad vessels. The Brierfield Ironworks played an important role in the Confederate war effort. However, the Brierfield ironworks were destroyed by Union forces in the Battle of Brierfield Ironworks. The facilities were rebuilt after the war, but eventually, the ironworks closed in 1894 owing to competition from the Tannehill Ironworks which was located closer to Birmingham.
Images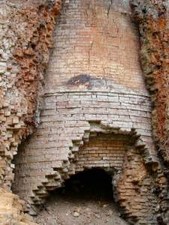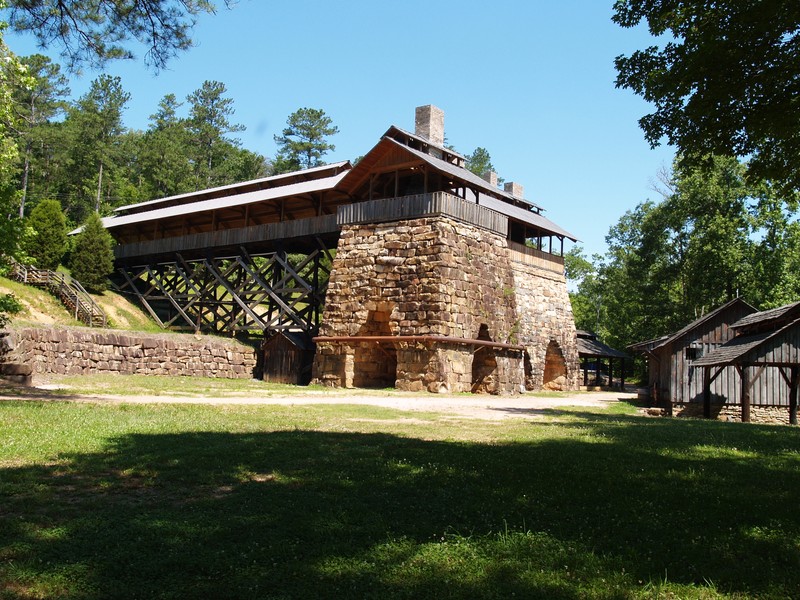 Backstory and Context
The Brierfield Ironworks is a historic site just outside of Birmingham, Alabama. It was originally developed in 1861 as the Bibb County Iron Company and produced cast iron. Later, it began producing wrought iron as it was more lucrative business. Because of the high quality of iron that was being produced, the Confederate officials insisted on buying out the Bibb County Iron Company to use as a naval furnace in 1863. The products were then used to supply the Confederate army with iron. The Brierfield Ironworks soon added a second furnace and a rolling mill.

The Ironworks were producing huge amounts of iron for the Confederate cause. However, this ended with Wilson's Raid in 1865. Wilson raided through Alabama and Georgia wreaking havoc on important factories for the Confederates. He had already destroyed the ironworks at Tannehill when he arrived at Brierfield. The Confederate forces were quickly broken leaving the ironworks to be destroyed.

Eventually, the facilities were rebuilt after the end of the war. However, the furnaces went cold in 1894 replaced by the Tannehill facilities. Today, the ironworks have been transformed into a state park. There are historic buildings, cabins available for camping, picnic areas, and trails. Visitors can also see the ruinous brick furnace and the foundations left from the rolling mill.
Sources
"Brierfield Ironworks". Brierfield Ironworks Historical State Park. 14 October 2014. "The Bibb Furnace". Alabama Ironworks Source Book. 14 October 2014. "Brierfield Ironworks Historic State Park." Explore Southern History. 14 October 2014.
Additional Information