Bancroft Tower
Introduction
Bancroft Tower is located atop Prospect Hill in Salisbury Park. Businessman Stephen Salisbury III built this tower to honor historian and statesman George Bancroft, one of his childhood friends. Bancroft was one of the most influential Americans in the 19th century. Bancroft completed a ten-volume series that became the definitive history of the United States for over fifty years after his death in 1891. Bancroft was also a leading statesman in Massachusetts, a senior diplomat in Europe, and Secretary of the Navy in the 1840s. Among his many accomplishments as Secretary of the Navy were the establishment of the Naval Academy in Annapolis and the United States Naval Observatory in Washington.
Images
This 56-foot "castle" was built in 1900 in honor of historian and statesman George Bancroft.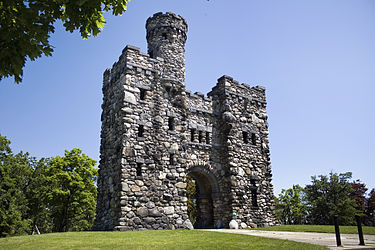 George Bancroft: The Intellectual As Democrat-Click the link below for more information about this book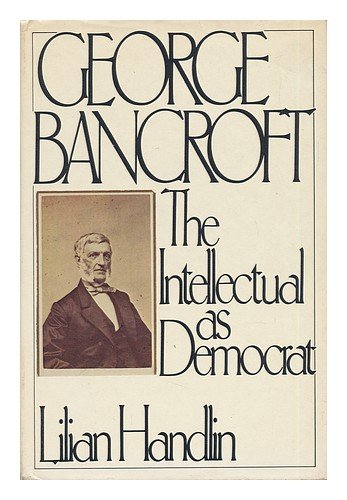 Backstory and Context
According to the city of Salisbury website, the tower offers an incredible 360-degree view of Worcester. The vista includes a map that helps to identify waymarkers throughout the city, including the other prominent hills that frame the city of Worcester.
Sources
City of Worcester Parks website, http://www.worcesterma.gov/dpw/parks-rec/city-parks/salisbury-park accessed 10/12/2014
Additional Information