Gramercy Park Hotel & Gramercy Park Historic District
Introduction
One of the oldest and grandest neighborhoods in Manhattan, Gramercy Park has long been associated with the city's moneyed elite. Built around the private Gramercy Park, whose gates have been locked to the general public since the 1840s, the neighborhood is lined with Italianate and Greek Revival designs. Numerous celebrities and dignitaries have called Gramercy home, and many made a home at the Gramercy Park Hotel, which was built in two stages in the 1920s. Former residents of the hotel include the family of Joseph P. Kennedy (including a young John F. Kennedy), and Humphrey Bogart was married there.
Images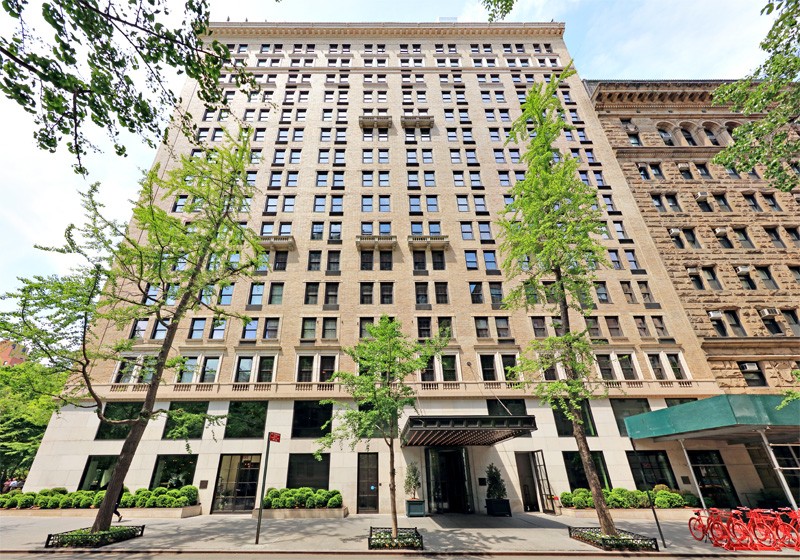 Aerial view of Gramercy Park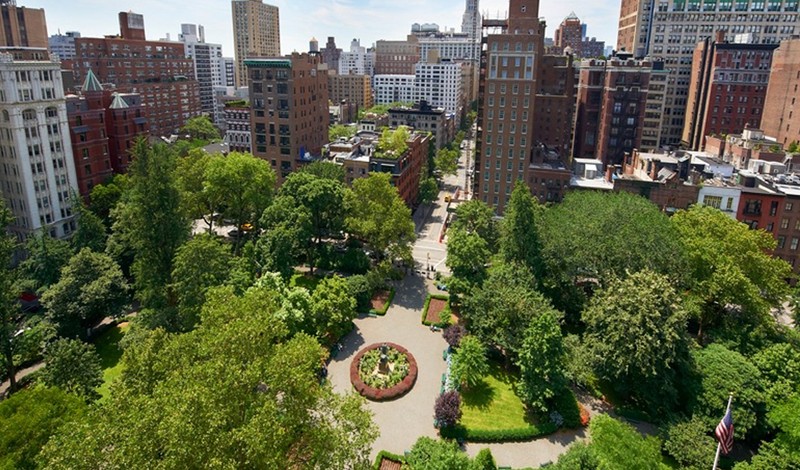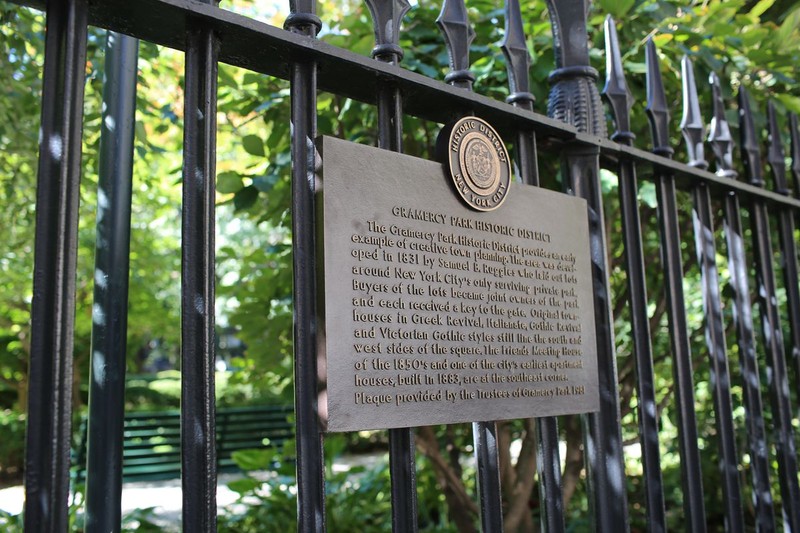 Backstory and Context
The exclusive enclave known as Gramercy Park began in the 1830s, when Samuel B. Ruggles began to convert what was then little more than marsh into a private park. Ruggles donated the land, which was then expertly drained and landscaped with native plants. Ruggles envisioned the park as a place where moneyed New Yorkers would want to live, away from the increasing population and noise to the south. The idea behind Gramercy Park was a peaceful, exclusive neighborhood in the heart of a rapidly growing city.
The carefully planted park has been tucked away behind locked iron gates since the neighborhood's creation. It remains New York's only private park, and access to the park is granted only to residents who pay an annual fee and live in one of the 39 townhouses immediately surrounding the two-acre expanse. And even key-holders have to abide by a series of strict rules, such as no commercial photography, no alcohol, and no feeding of birds.
Over the years, many well-known New Yorkers have made a home in Gramercy. One of its most famous early residents was Edwin Booth, the more famous (at least initially) brother of John Wilkes Booth. An acclaimed actor, Booth retired from public life for several months following the assassination of Abraham Lincoln, preferring the solitude of his Gramercy home. A statue of Edwin Booth still adorns the park. In the early 1900s, Joseph P. Kennedy and his young family, including John F. Kennedy, lived in the Gramercy Park Hotel. Today, Julia Roberts and Karl Lagerfeld own apartments in the neighborhood.
A number of the city's oldest apartments were built around Gramercy Park, as well as one of its most elegant hotels. The Gramercy Park Hotel was built in two phases, beginning in 1924. An extension was added between 1929 and 1930. The property has long been a popular residential hotel, attracting numerous public figures, including the Kennedy family. Humphrey Bogart was married in the hotel in 1926, and Edmund Wilson and Mary McCarthy lived there in the 1940s.
There have been extensions to Gramercy Park over the years and the boundaries of the Historic District lie inside the neighborhood itself. The neighborhood was listed on the National Register of Historic Places in 1980.
Sources
Finn, Robin. That's Some Key. New York Times. September 28, 2012. Accessed May 07, 2019. https://www.nytimes.com/2012/09/30/realestate/how-do-you-get-a-key-to-gramercy-park.html.

Robbins, Christopher. How Gramercy Park Became a Private Playground for NYC's Elite. Gothamist. June 27, 2018. Accessed May 07, 2019. http://gothamist.com/2018/06/27/gramercy_park_private_perk.php.

Besonen, Julie. Gramercy Park: Steeped in History and Grandeur. New York Times. June 29, 2016. Accessed May 07, 2019. https://www.nytimes.com/2016/07/03/realestate/living-in-gramercy-park.html.