Sanders Brothers Veterans Bridge
Introduction
Sanders Brothers Veterans Memorial Bridge is named after Wetzel and Howard Sanders, who both served in the Pacific during World War II. Wetzel Saunders served a United States Marine and was wounded when the Japanese attacked Pearl Harbor on December 7, 1941. He also went on to see action in the Fiji Islands, Guadalcanal, and Bougainville. Howard Sanders served in the Navy during the Pacific campaign and was stationed aboard the Aircraft Carrier U.S.S. Kalinin Bay CVE 68. Howard fought at Saipan, Guam, Palau, Titan and Leyte Gulf. The two brothers were residents of Lincoln County, West Virginia, and at the time of this entry, they were both living in Midkiff and members of multiple veterans organizations.
Images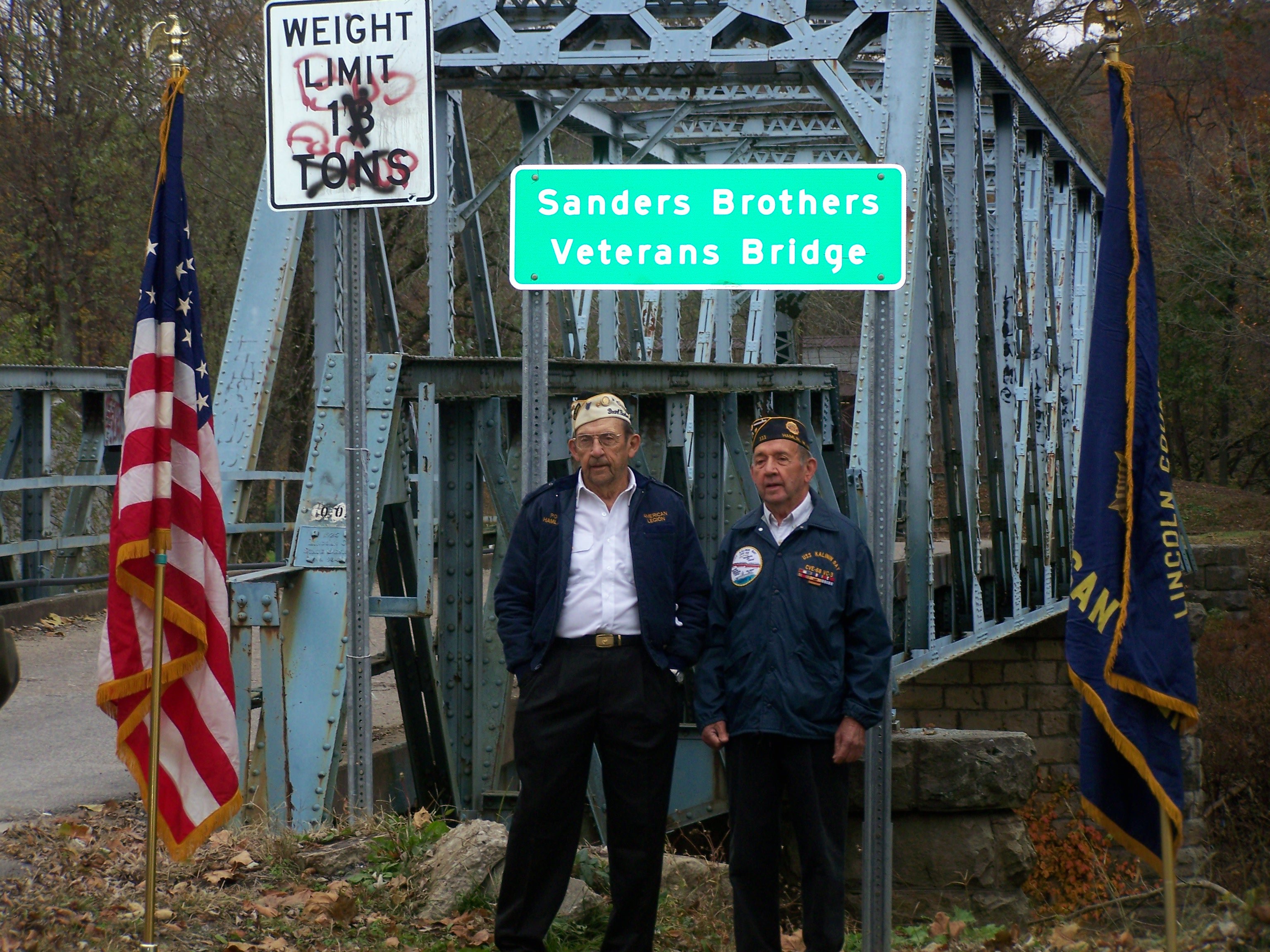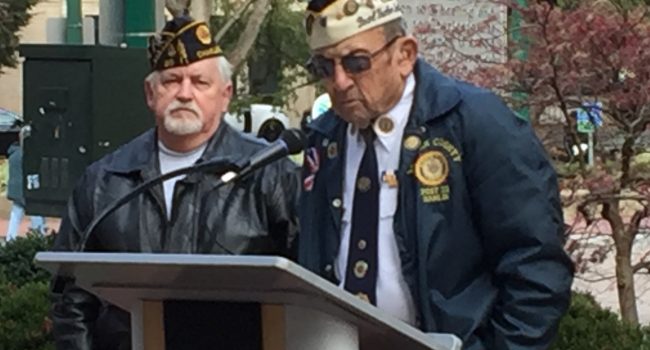 Backstory and Context
This truss bridge crossing the Guyandotte River is named in honor of the Sanders Brothers who grew up in Midkiff and served in World War II. Wetzel Sanders was born on July 23, 1923, two years before his brother was born on September 1, 1925. Wetzel Sanders was at Pearl Harbor when the Japanese attacked on the morning of December 7, 1941. The Japanese launched a surprise aerial attack on the naval station which killed over 2,400 American military service members. Wetzel Sanders was wounded during the attack but that did not stop him from attempting to shoot down enemy planes with his fellow service members.
In 2013, with the help of United States Senator Joe Manchin, Wetzel Sanders received a Purple Heart medal for the wounds he sustained. During his service in the Pacific he was also awarded the American Defense Medal, three Bronze Battle Stars, and the World War II Victory Medal.
His brother Howard earned the American Area Ribbon, the Presidential Unit Badge, the Philippine Liberation with one battle star medal, the Asiatic-Pacific Area Ribbon, the World War II Victory Medal, Philippine Republic Presidential Citation Badge. Today, Wetzel is well into his 90s, surviving his brother who unfortunately passed away on April 2, 2017. The brothers were both very involved within their communities, always looking to serve in some fashion. Howard was a local businessman, while Wetzel drove bus for the local transit system until his retirement. The two brothers belong to Legion Post 111, Veterans of Foreign Wars group, and a member of the Pearl Harbor Survivors Unit. The two brothers have been great advocates for veterans across the state. To this day Wetzel Sanders is the only Pearl Harbor survivor in the state and one of the oldest living World War II veterans in the nation.
A monument was dedicated next to the bridge site in Howard and Wetzel's name. An American flag was raised with a stone slab adjacent to the bridge that was dedicated to the troops who participated in Operation Desert Storm in 1991.
Sources
House Daily Journal, www.wvlegislature.gov/Bulletin_Board/2006/1x/House/H_DAILY_JOURNAL/HseDayJournalFrm.htm.
reports, Staff. "Lincoln County Native Gets Purple Heart for Pearl Harbor Wounds." Mail, 21 Nov. 2017, www.wvgazettemail.com/news/lincoln-county-native-gets-purple-heart-for-pearl-harbor-wounds/article_77ee87ca-469e-5ae8-ae18-d41a6bc99df8.html.
"View HOWARD SANDERS's Obituary on Herald-Dispatch.com and Share Memories." HOWARD SANDERS Obituary - West Hamlin, WV | The Herald-Dispatch, www.legacy.com/obituaries/herald-dispatch/obituary.aspx?n=howard-edsel-sanders&pid=184823411&fhid=23722.
Image Sources
http://wvmetronews.com/2019/08/19/pearl-harbor-survivor-wetzel-sundown-sanders-dead-at-96/

Additional Information