St. Paul the Apostle Church
Introduction
Now part of the Transfiguration of the Lord Parish, St. Paul's has served the Roman Catholic community of Highland Park since 1914.
Images
St. Paul's as it appeared in 1914, from The Daily Home News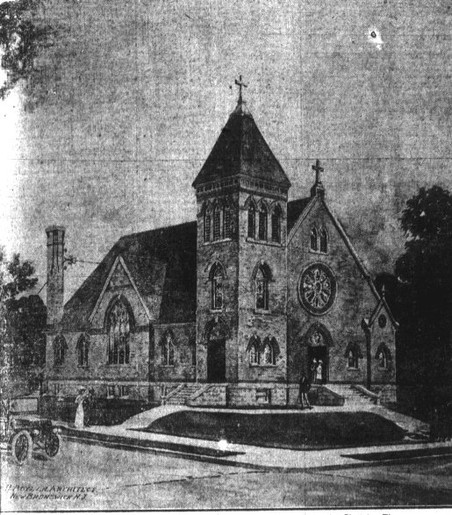 Church, school, and the original rectory c. 1928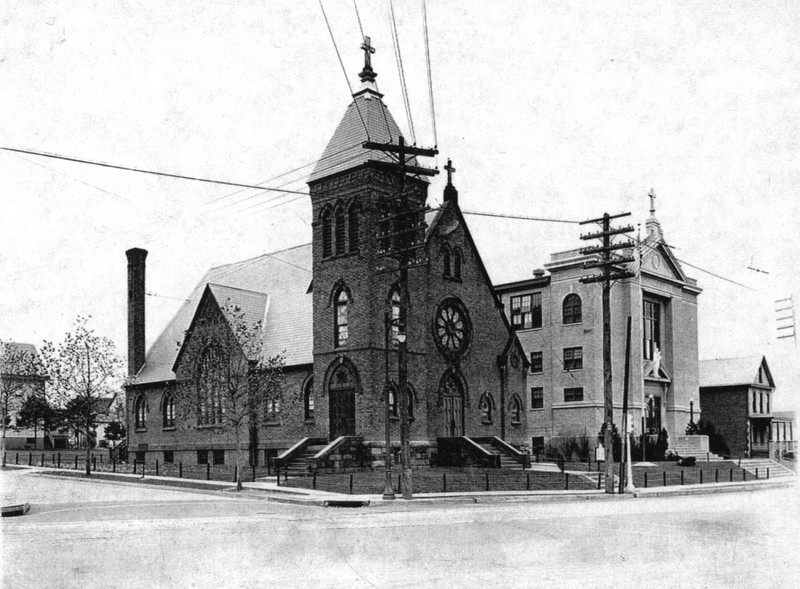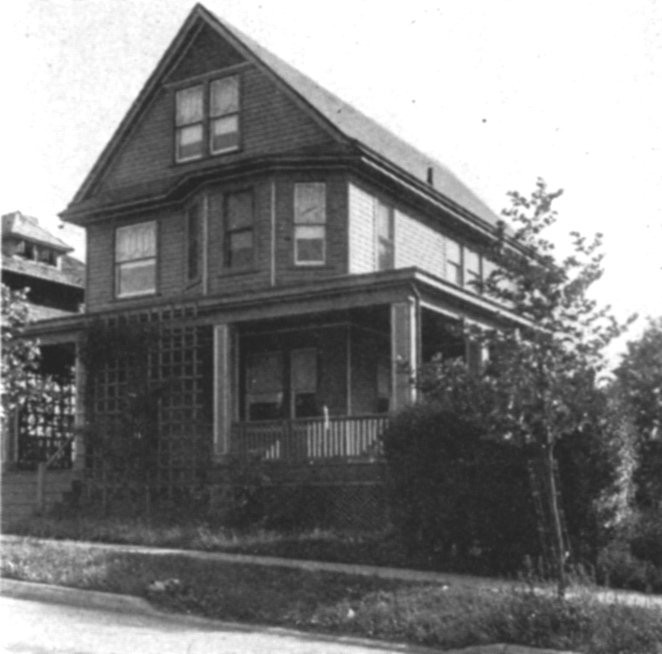 Backstory and Context
St. Paul the Apostle Church opened in 1914 to serve Roman Catholic residents of the newly-established borough. The community was founded as an extension of St. Peter's in New Brunswick in 1913 but became an independent parish in 1916. The church building was designed by William Boylan, a New Brunswick architect who also designed the Orthodox church at 9 River Road and the house at 525 South Second Avenue. The original building was smaller than the current one and extended only as far as the chimney visible on the South Sixth Avenue side of the church. As the parish grew, the church was expanded to its current size and rededicated in 1952, with an extension designed by Harry Bach. In 2011, the parish was merged with Guardian Angels in Edison to become Transfiguration of the Lord Parish.
In 1927, the parish opened an elementary school, which stood between the church and the rectory. The building was designed by George Brooks. At its peak in the mid-20th century, the school had an enrollment of around 400 students. Students were taught by the Franciscan Sisters of Allegany. Enrollment declined through the 1980s. The last eighth-grade class graduated in 1991, and the school closed for good in 1992. The school building was used sporadically for the next decade until it was finally demolished in 2005.
The rectory at the corner of South Fifth and Raritan Avenues and the convent (now a parish administration building) on South Sixth Avenue are later buildings. The original rectory was moved and replaced by the current building. The building that originally stood on the site of the convent was moved to 102 South Fifth Avenue. The convent was designed by Robert Reilly, a New York City architect, and built by the Rule Construction Company in 1959. Renovations were completed in 2007.