Offerman Building (Offerman House)
Introduction
Brooklyn's Offerman Building was built for Henry Offerman, a wealthy sugar magnate, who envisioned a department store in the building. It was constructed in two phases from 1890 to 1893. The building was designed by Danish-American architect Peter Lauritzen, who lived near Offerman and was also active in community life in Brooklyn. The Offerman Building, which is listed on the National Register of Historic Places, currently houses both retail and residential spaces.
Images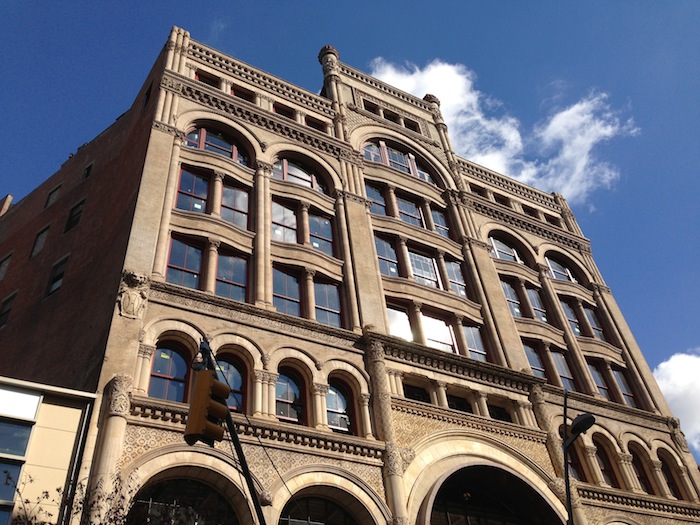 Detailed view of the building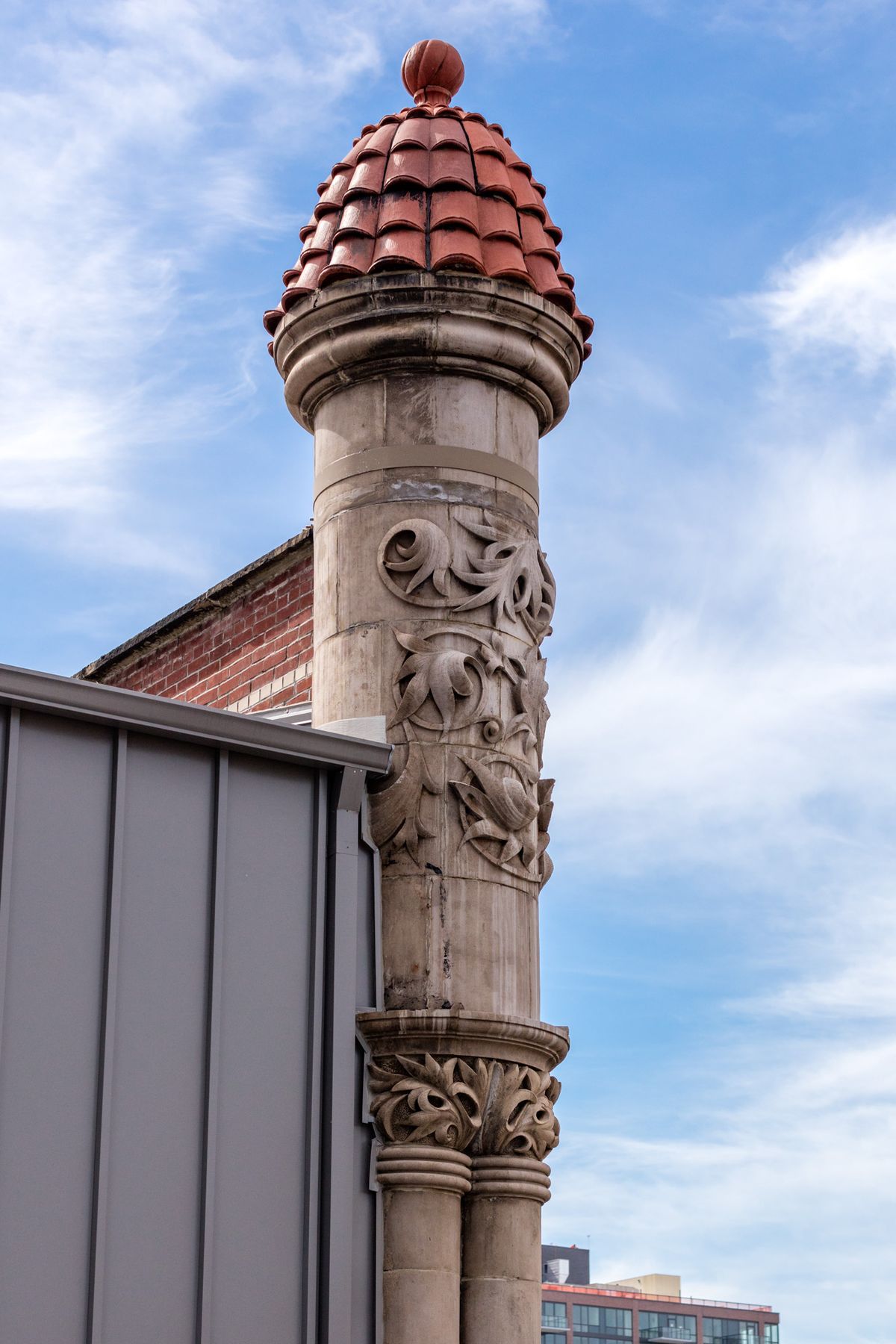 Detailed view of the building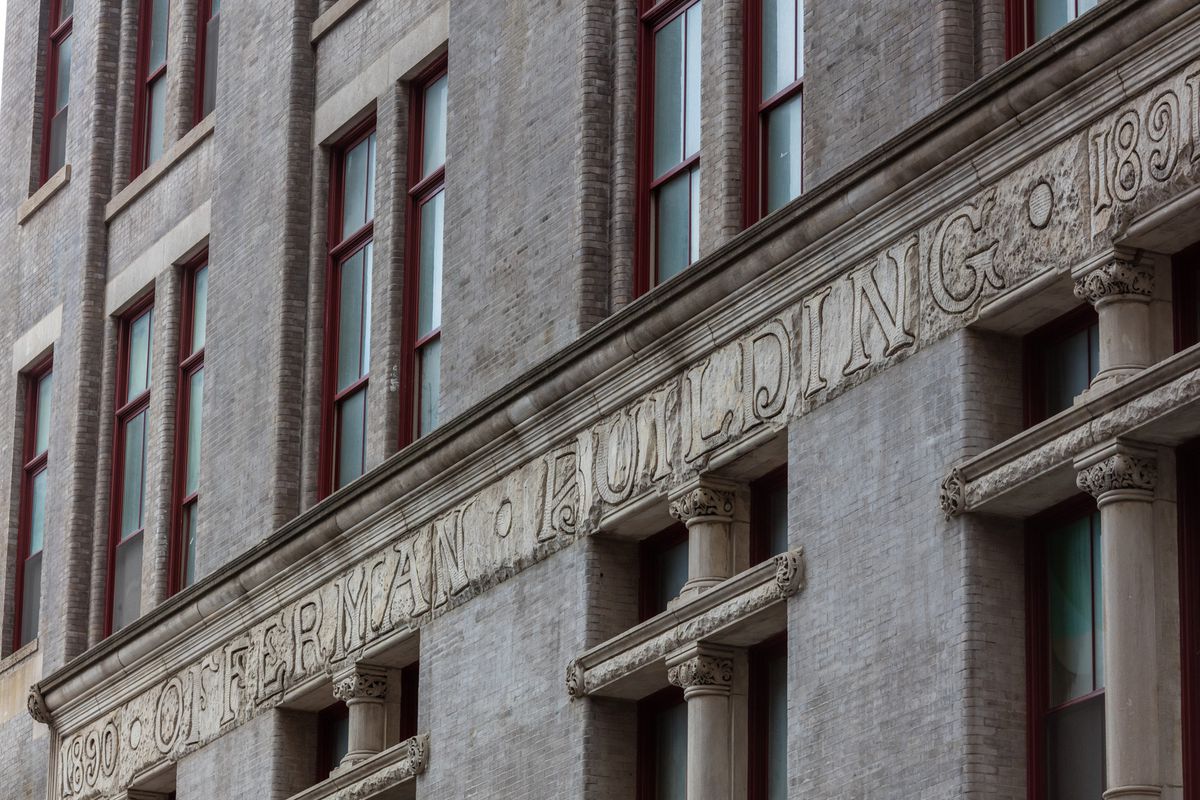 Backstory and Context
Located on the Fulton Street Mall, the Offerman Building was the work of Henry Offerman, who was president of the Brooklyn Sugar Refining Company. Offerman made a fortune in the sugar industry, but eventually branched out into real estate.
Danish-born architect Peter Lauritzen was commissioned to design the building. Lauritzen was, like Offerman, a resident of Brooklyn and designed numerous buildings in the borough, including the Union League Club building in Crown Heights and several firehouses. The building was constructed in two phases, from 1890 to 1893. It is a striking building constructed in the Romanesque Revival style and features a rotunda and ornate terra cotta ornamentation on the façade. At the time of its construction, the building was one of the tallest in Brooklyn.
Numerous retail outlets have occupied the building over the years, but the most well-known tenant was Martin's Department Store, which operated in the building for more than 50 years before closing in 1979. Martin's was a high-end department store which specialized in bridal wear.
Recently, the Offerman Building has been transformed into the Offerman House. The ground floor houses several well-known retailers, including Nordstrom Rack and Old Navy, but the top five floors have been converted into apartments. The building was named a New York City Landmark in 2005 and was added to the National Register of Historic Places in 2017.
Sources
Plitt, Amy. Downtown Brooklyn's Historic Offerman Building Reveals its Future as Luxury Rentals. Curbed. July 10, 2017. Accessed July 22, 2019. https://ny.curbed.com/2017/7/10/15947668/downtown-brooklyn-offerman-building-historic-rentals.

Brooklyn's Fulton Street. Forgotten New York. April 09, 2004. Accessed July 22, 2019. https://forgotten-ny.com/2004/04/brooklyns-fulton-street/.

Laterman, Kaya. In Downtown Brooklyn, Old World Charm for Rent. New York Times. November 04, 2016. Accessed July 22, 2019. https://www.nytimes.com/2016/11/06/realestate/apartments-with-old-world-charm-for-rent-in-downtown-brooklyn.html.