Rupp House
Introduction
The Rupp House offers visitors a glimpse of what life was like for civilians during the Civil War through interactive displays and hands-on exhibits. This home is known for having Union soldiers on the front porch and Confederate soldiers on the back porch and firing their weapons through the house at one another.
Images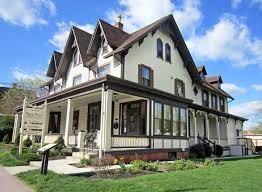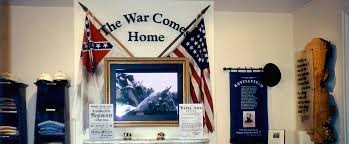 Backstory and Context
John Rupp, Caroline Rupp and their six children lived in a home not far from the base of Cemetery Hill. On July 1, 1863 The Battle of Gettysburg made its way to the Rupp house. The Rupp's fled their home that night and stayed in a neighbor's cellar. The next night John sent his wife and children across town away from the battle to his father's house. John remained in the cellar of his house for the remainder of the Battle of Gettysburg. John wrote letters to his sister recapping the battles that were fought in their home. He wrote that there were Union soldiers on the front porch and Confederate soldiers on the back porch and both sides were firing through the house at each other. The house was extensively damaged from the war and the Rupp family decided to replace it was the dwelling that you can visit today.
While the war had ended in Gettysburg, the Rupp family's struggles did not. While they were trying to rebuild their home that was destroyed by the war the Rupp's one year old daughter passed away in 1868. Six months after her passing the Rupp's oldest daughter fell in a pile of hot ashes and suffered extensive burns. In 1871 over a three day period the Rupp's lost two sons to encephalitis. Finally two months later John Rupp passed away from dysentery at age 46.
Inside the Rupp House is an area called Barbara's Library where an extensive collection of maps and periodicals related to Gettysburg and the Civil War are maintained. If you are a member of the Friends of Gettysburg, Patron Level, you will be allowed to review all of the documents maintained in this library.
Sources
http://www.pacivilwartrails.com/stories/tales/john-rupps-house http://www.gettysburgfoundation.org/27/rupp-house https://www.friendsofgettysburg.org/FriendsofGettysburg/RuppHouseMuseum.aspx