George Splanger Farm Civil War Hospital Site
Introduction
During and after the battle of Gettysburg the Spangler family's property was occupied by the Union army's Eleventh Corps who used the buildings and fields as a hospital for some 1,900 wounded Union and Confederate soldiers. Today the George Spangler Farm Civil War Hospital Site is one of the most intact Civil War field hospitals.
Images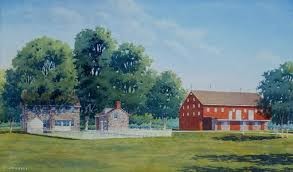 Current day George Spangler Farm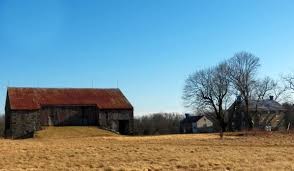 Backstory and Context
In 1948 George, Elizabeth and family acquired the farm now known as the George Spangler Farm Civil War Hospital Site. By 1863 George had built the farm into a nicely producing farm with a house, barn, summer kitchen, and smoke house. Although the Civil War was not being fought in their yard, the retreat of Union forces placed them at the Spangler Farm and in need of a location for a field hospital. The field hospital would be set up by the 2nd division of the Union Army Corps but would eventually be used to help wounded soldiers from both Union and Confederate Army's.
This field hospital would treat 1,800 Union soldiers and 100 Confederate soldiers before the war ended. All structures on the property were filled with wounded men, conditions were less than ideal. When battles were being fought, surgeons would work around the clock to treat the wounded men.
The field to the south of the house was used as the burial ground for those who passed away at the field hospital. The Elliott Burial Map illustrates dozens of burials at the site including twenty Confederate soldiers. Most of the Union soldiers were reinterred at the Gettysburg National Cemetery. While it is not known exactly where all of the Confederate soldiers were reinterred, most would have been removed with the rest of the Southern troops in 1872.
Sources
http://www.celebrategettysburg.com/civil-war-journal-14.html http://www.gettysburgfoundation.org/51/george-spangler-farm http://www.friendsofgettysburg.org/FriendsofGettysburg/GettysblogwithComments/tabid/123/ItemId/114/The-George-Spangler-Farm.aspx