Will Rogers Birthplace Ranch
Introduction
Will Rogers Birthplace Ranch holds the distinction of being the birthplace of one of America's most beloved celebrities, Will Rogers (18791935), who was a world-famous stage, vaudeville, and film actor of the early 20th century. He was known for his humor, witty satire, and the many films (both silent and "talkie") in which he starred. He often used humor to critique politicians and important social issues of the time. As a result of his regular commentary on American life, many considered Rogers to be the voice and champion of the common person. The home was originally built in 1875 by his father, Clem; it was initially a simple log cabin but was expanded over time to its present two-story, Greek Revival appearance. The house was added to the National Register of Historic Places in 1970 for its association with Rogers. Visitors can take self-guided tours inside and around the property. There are also hiking and equestrian trails.
Images
The Will Rogers Memorial Birthplace Ranch was first built in 1875 and expanded over time. It is listed on the National Register of Historic Places.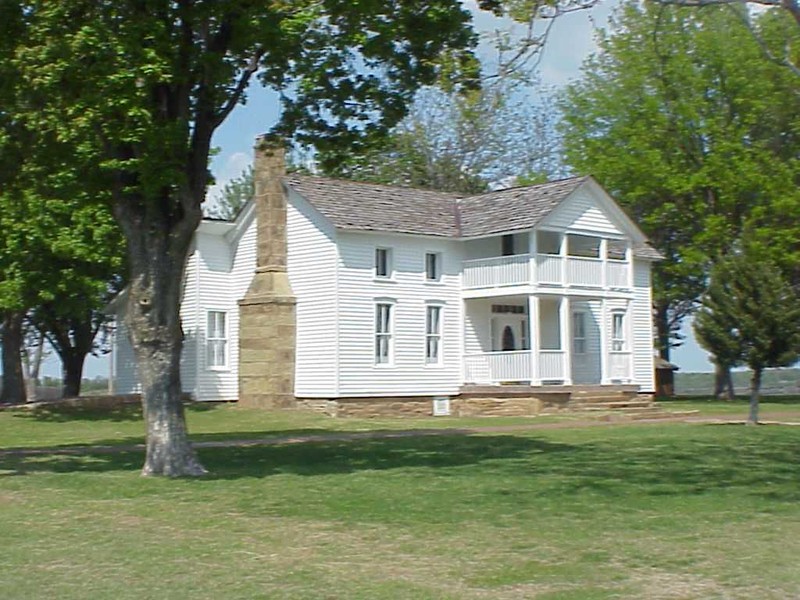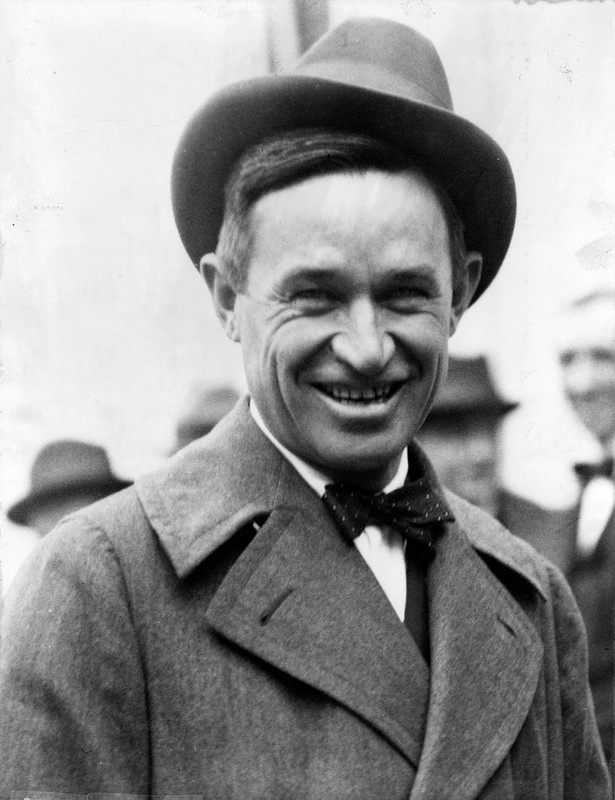 Backstory and Context
Will Rogers was born here at the ranch on November 4, 1879 to part Cherokee parents, Clement and Mary; he was the youngest of eight children. At the time, Oologah, was part of what was officially called Indian Territory before Oklahoma became a state. Growing up on a ranch allowed Rogers to hone his riding and lassoing skills—skills that he would later showcase as an adult entertainer. He did attend a few schools but eventually dropped out at the age of 16 when he got a job helping drive cattle to Kansas City (ultimately, he was not interested in running the family ranch).
His entertainment career began in 1902 when he went to South Africa as a member of the "Texas Jack's Wild West Show." He played a character named "The Cherokee Kid" and performed his roping skills. After traveling to Australia and New Zealand with a circus, he started touring as a vaudeville act back in the U.S. Between 1905-1915, he performed not only in the U.S. but in Canada and Europe as well. In 1908, he also married his wife, Betty, with whom he would have four children. By 1920, Rogers changed his act from primarily performing his lassoing skills to entertaining audiences with his humor and observations about daily life. His use of simple language allowed his fans to easily understand him, which increased his popularity. He also made his first appearances in silent films during these years. However, it wasn't until he started appearing in films with sound that he officially became a star. He would eventually act in 71 films and several Broadway productions. Although he did not finish his education, Rogers was talented writer. He wrote 4,000 syndicated columns and six books. He also became a popular radio broadcaster and social commentator.
Sadly, Rogers' life ended early. On August 15, 1955, Rogers died in a small plane crash in northern Alaska near the town of Point Barrow. He was flying with his friend Wiley Post, who was a pilot. They had planned a vacation where they would stop at a few places. Rogers was buried in Glendale, California but was reinterred at the Will Rogers Memorial in Claremont, Oklahoma.
Sources
"Biography." CMG Worldwide. Accessed August 15, 2019. https://www.cmgww.com/historic/rogers.
"History." willrogers.com. Accessed August 15, 2019. https://www.willrogers.com/birthplace-ranch.
Ruth, Kent. "Will Rogers Birthplace." National Park Service - National Register of Historic Places Nomination Form. https://npgallery.nps.gov/GetAsset/c16294d5-9776-4055-835b-6d2116659204.
Image Sources
Wikimedia Commons

Wikimedia Commons