Judge Robert Lynn Batts House (Okewell)
Introduction
The home, built in 1925, primarily enjoys distinction as the home to Judge Robert Lynn Batts. He served many roles, including as a lawyer, a member of the Texas House of Representatives, a U.S. Circuit Court Judge, and as chairmen of the board at the University of Texas, to name a few. The house also stands as one of the few remaining Mediterranean Revival style homes in Austin.
Images
Judge Robert Lynn Batts House in Austin, Texas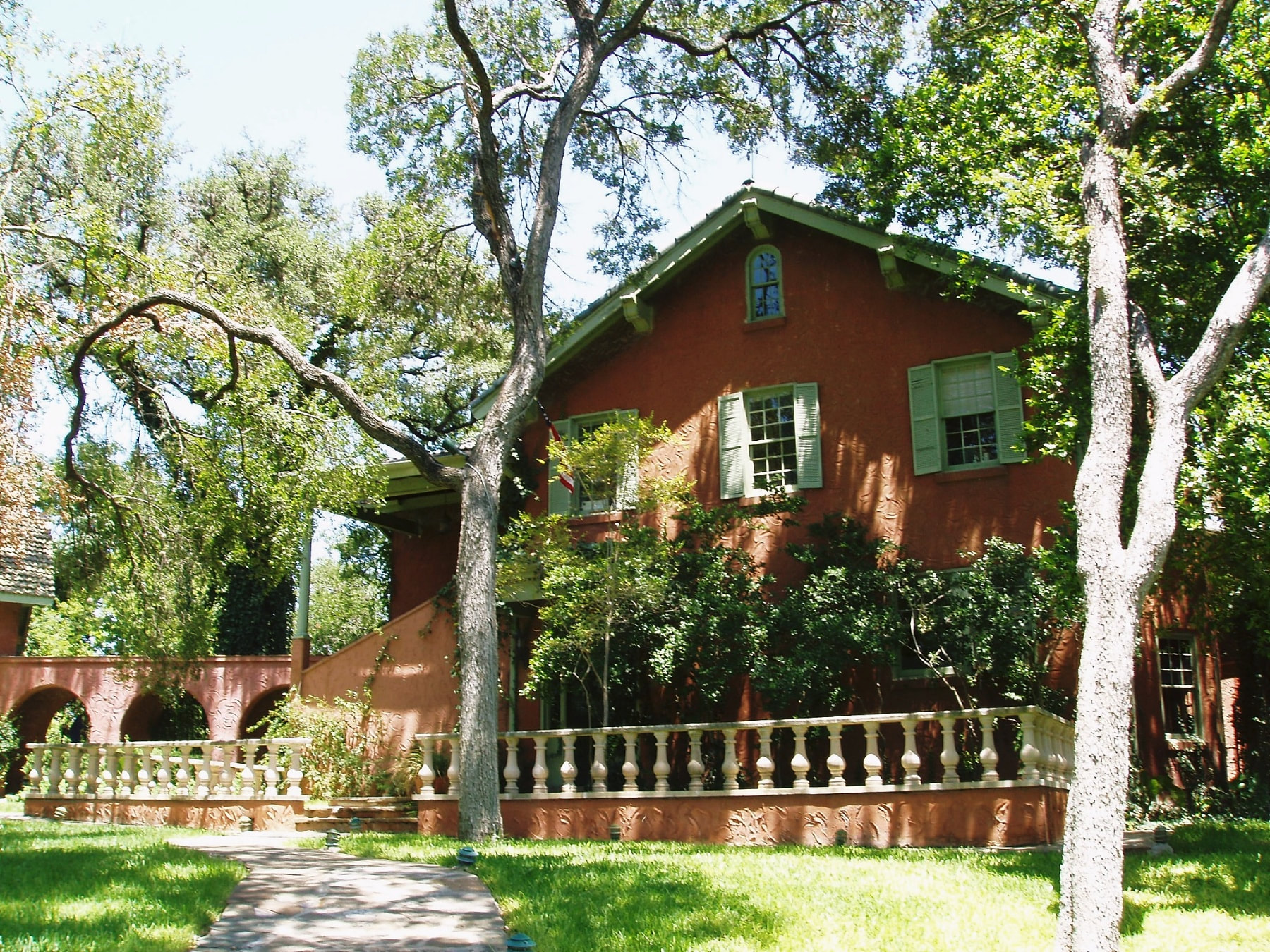 Backstory and Context
The Batts House at Okewell (1925) stands as a noteworthy example of a large Mediterranean Revival dwelling. The house served as the home to Judge Robert Lynn Batts who served in the Texas House of Representatives, a Texas and U.S. assistant attorney general, a federal judge, and as both a law professor and on the board at the University of Texas at Austin
Robert Lynn Batts was born in Bastrop, Texas, on November 1, 1864, the son of Andrew Jackson and Julia Priscilla (Rice) Batts. He attended the University of Texas where he studied law and worked as an editor for the university's first student publication: The Texas University. Batts received his law degree in 1886 and three years later, in 1889, married Harriet Fiquet Boak; they became the parents of three children.
Batts practiced law in Bastrop until 1892 when he became assistant Texas attorney general. While serving in the attorney general's office, he achieved a significant victory in the case of Galveston, Harrisburg, and San Antonio Railway Company v. Texas. His success allowed Texas to recover 920,000 acres of land from the railway company to use for the state's public school fund. He also gained nearly $2 million for the state in a case against Waters-Pierce Oil Co.
In 1893, Batts left the attorney general office to become a professor of law at the University of Texas, a position he held until 1901 when he returned to private practice. And then, in 1914 he became special assistant attorney general of the United States, followed by President Woodrow Wilson appointing him judge of the Fifth Circuit Court of Appeals in 1917. He left the public life in 1919 to become general counsel for the Gulf Oil Corporation (then known as the Gulf Petroleum Company) before returning to Austin in 1923. Upon returning, he planned the historic house at Okewell.  
He returned to the University of Texas in 1927 and worked as a member of the board of regents until 1933; he served as chairman from 1931-33. Two years later, in 1935, Judge Bassed passed away followed by his wife in 1937. 
Sources
Aimone, Marlise. "Batts, Judge Robert Lynn, House." National Register of Historic Places. nps.gov. August 22, 1984. Located digitally at https://atlas.thc.state.tx.us/NR/pdfs/84002002/84002002.pdf
"Batts, Robert Lynn." Texas State Historical Association. tshaonline.org. Accessed August 15, 2019, http://www.tshaonline.org/handbook/online/articles/fbaal. 
Image Sources
https://texashistoricalmarkers.weebly.com/okewell.html

Additional Information