Francis Grist Mill
Introduction
This historic grist mill located just outside of Waynesville, North Carolina was built in 1887 by William Francis to serve the Francis Cove Community. The mill produced ground wheat, corn, and grits for local residents. The mill is owned by William Francis's descendants and in 2013, it was added to the National Register of Historic Places.
Images
Spring time at the Francis Grist Mill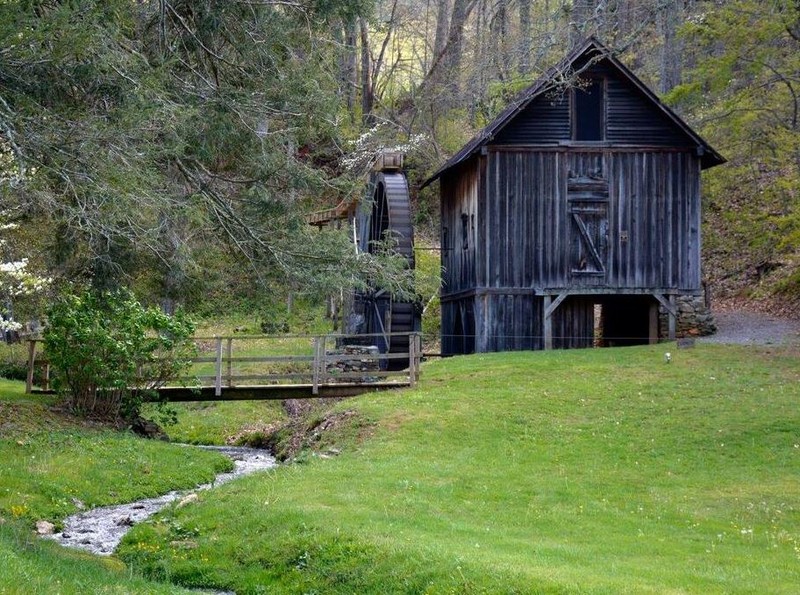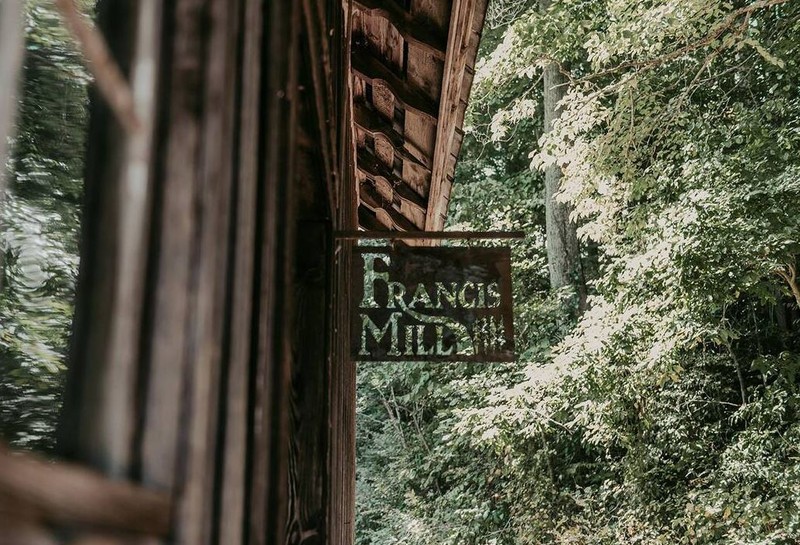 An event being held at the grist mill.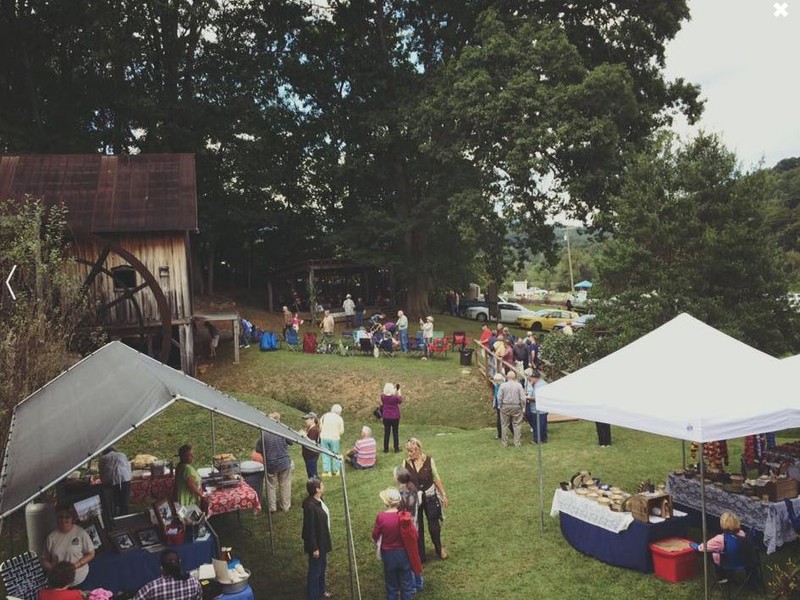 Backstory and Context
Family, friends and neighbors would meet at the mill to catch up on news and swap stories while their corn or wheat was being ground into meal or flour. It became a community meeting place.The Francis Grist Mill is one of the few grist mills still in existence in Haywood County, North Carolina. The mill remained in operation for nearly 90 years and to this day contains much of its original equipment, including overhead belts and pulleys, wooden gears, and a variety of grinders. The original mill wheel was made of yellow poplar and that wheel measured twenty-four feet in diameter. In 1914, William's son, M.P. Francis replaced the wooden wheel with a steel wheel.
The mill stayed in working condition until 1976. Over the years the mill fell into disrepair, but in 2004 restoration begun. Rehabilitation of the mill included replacement of the deteriorated east sill and siding on the east elevation, repair of the mill machinery, replacement of the waterwheel, an accurate reconstruction of the flume, and a modern rebuilding of the dam. Following the restoration, the mill began grinding grain again in April 2008. A year after in 2009, The Francis Mill Preservation Society was awarded the
 "Gertrude S. Carraway Award of Merit" by the Historic Preservation Foundation of North Carolina and a grant by the Bethel Community Organization. Today is still a stop for visitors to the area, school groups, music events, and even weddings are held at the mill.
Sources
. Francis Mill Preservation Society. Accessed September 6th 2019. http://www.francismill.org/.
. Francis Grist Mill, Blue Ridge National Hertiage. Accessed September 6th 2019. https://www.blueridgeheritage.com/destinations/francis-grist-mill/.
Image Sources
http://www.francismill.org/photos.html

http://www.francismill.org/photos.html

http://www.francismill.org/photos.html

Additional Information