Frieden's Church
Introduction
Frieden's Church is one of the oldest Lutheran churches in North Carolina, being established in 1744, by and for the German Lutheran and Reformed believers. The church has evolved throughout the almost three centuries that it has been around, continuing to serve it's local communities and members from before the Revolutionary war to now. Frieden's Church has survived being rebuilt in 1771, redone in brick in 1869, and being completely destroyed by fire in 1939, only to be rebuilt a short year later. It was home to the Captain Peter Summers, a patriot of the Revolutionary War and local hero for Guilford county. Frieden's Lutheran Church is still alive and active in the community under the leadership of Rev. Bill Zima.
Images
A view of the Frieden Lutheran Church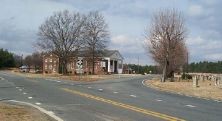 Historic Marker for Friedens Church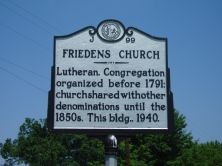 Captain Peter Summer's Grave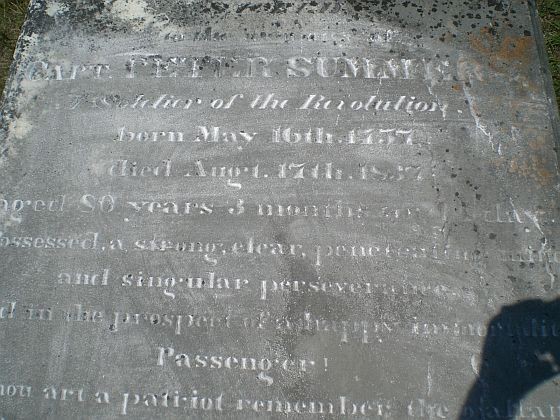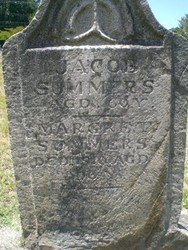 Frieden Church before 1939 Fire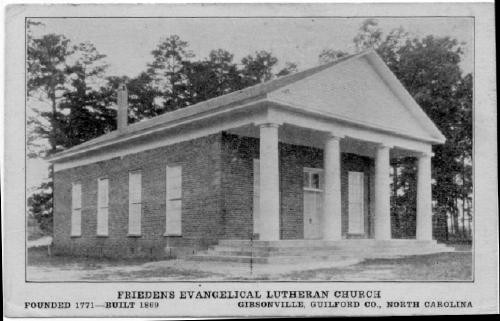 Backstory and Context
Frieden's Church started out as an old log building called "Schumaker's Church" in 1744, originally meant as a union between the Lutheran and Reformed German immigrants of the area for a place to worship. Many of these immigrants came from parts of Pennsylvania and Maryland, and tended to bring their German faiths: the Quakers, Lutherans, Moravians, Reformed, etc. As much of the northern colonies became more highly populated with existing immigrants, many incoming Germans found themselves going farther south to areas like North Carolina for land to live on. Most of these settlers were farmers who didn't speak the local English, and as a result many German settlers kept to themselves, but quickly settlers adapted and became a part of the larger overall society in the area - as proven still today in the living testaments of monuments like Friedens Lutheran Church, which are still flourishing with life.
           In 1771, the church was rebuilt as a two-story frame building, and was "…45 x 60 feet in dimensions, two stories high, and had a high pulpit." Early on in the church's history, there was limited or no pastoral leadership, as there were no Lutheran ministers in the area for many years after the first site was created in 1744. Most of the organization was done by the congregation of the church till the first Reformed minister, Rev. Samuel Suther came to the area and began to preach not only to the Reformed, but also to the Lutherans when possible. He was active in Schumaker's Church from 1768 to 1771.
           One of the most prominent founding members of the old Schumaker's church was Jacob Summers and his wife Margaret, who arrived from Germany to Philadelphia, and then moved south to North Carolina in 1748. They cleared land for a farm and lived their life there raising many children, one of whom was Peter Summers, an important figure in Guilford county's history. Peter Summers entered the Revolutionary War at age 18 and progressed to captain of his company in the First North Carolina Battalion. On June 2, 1791, Summers even met George Washington as they toured the Guilford Battleground. Captain Summers is remembered as fighting heroically for the land of Guilford county and the little church that sat upon it. He is buried at the Frieden's Church cemetery today, along with his father and mother Jacob and Margaret Summers.
           There are many traditions and legends that have been loved and carried on throughout the church's long history, one of which concerns the church's namesake – John Schumaker. During the Revolutionary War on March 7, 1781, a band of soldiers fighting for America's cause came upon Schumaker's home near the church asking for water, when Schumaker (rumored to be a Tory) said that "…when he wanted water, he went for it and troubled no one." He argued for the Tory cause and upset these soldiers by predicting their defeat. He was taken to the church doors and made to stand, where he was fired at and killed. Later, he was buried at the nearby cemetery. Today people still remember John Schumaker and his legend with the church.
           Frieden's Church was split in 1857, when Reformed believers left and built their own church called St. Mark's in 1862, located about two miles southeast of Gibsonville. Later, in 1869 the building was redone for the third time, and this time was built with brick and located across the road from the old church. Rooms had continued to be added during this time until January 8, 1939, when the entire building was destroyed by a fire. In one year, however, on April 21, 1940, the new building was built and dedicated free of debt. Ten years later, Frieden's became its own parish.
           Friedens Lutheran Church is still alive and active within the community today, under the leadership of Rev. Bill Zima. Remaining active in the community by engaging in numerous ministries for those in need, the spirit of the original old Schumaker's Church is still alive and present in the current Friedens Lutheran Church, located in Guilford county of central North Carolina.
Sources
Whitaker, Walter E. . Cook, Stacy A.. Centennial History of Alamance County, 1849-1949. Burlington , North Carolina . Alamance County Historical Association , 1974.
Morgan, Jacob L. . Brown, Bachman S. . History of the Lutheran Church in North Carolina, 1803-1953. United Evangelical Lutheran Synod of North Carolina.
Witmer, Larry. Friedens, Gibsonville, North Carolina Synod Evangelical Lutheran Church in America. Accessed September 7th 2019. https://nclutheran.org/congregations/congregation-histories/.
North Carolina Department of Cultural Resources. Marker: J-99, North Carolina Highway Historical Marker Program. Accessed September 6th 2019. http://ncmarkers.com/Markers.aspx?MarkerId=J-99.
Image Sources
http://ncmarkers.com/Markers.aspx?MarkerId=J-99

http://ncmarkers.com/Markers.aspx?MarkerId=J-99

https://www.findagrave.com/memorial/18155295/peter-summers/photo

https://www.findagrave.com/memorial/18155278/jacob-summers/photo

http://freepages.rootsweb.com/~bruckner/genealogy/founders.htm

Additional Information