First United Methodist Church
Introduction
Built around 1945-1950, the Gatlinburg First United Methodist Church is built out of the Crab Orchard stone that resided in Bluff Mountain. The church is known for its Gothic Revival architectural style and was designed by Charles I. Barber. The first worship to take place inside this church occurred in 1947. The church was added to the National Register of Historic Places in 2007.
Images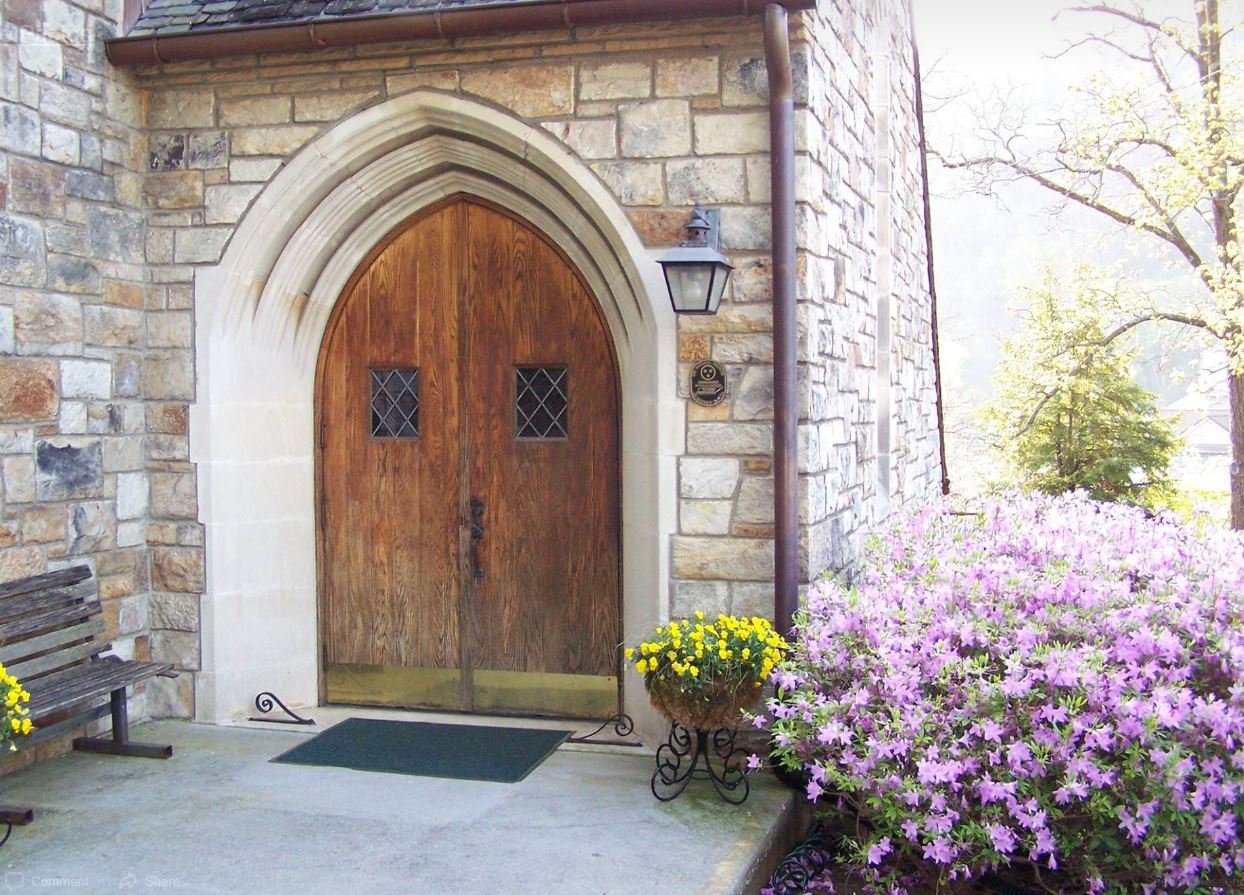 The National Register of Historic Places marker on church.
Host to the Nations welcome sign.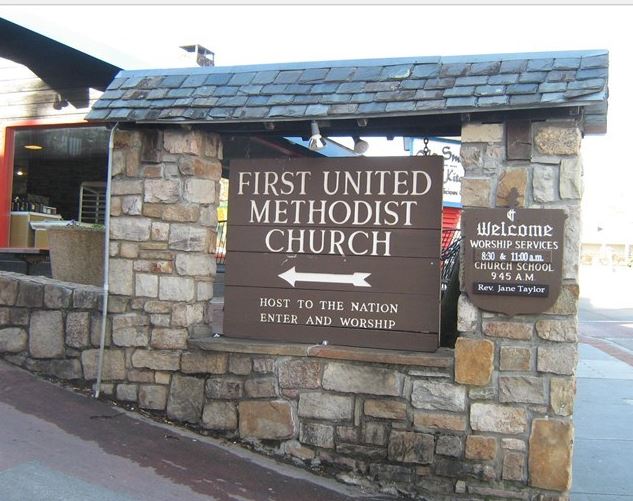 The Space Needle in the background of the church.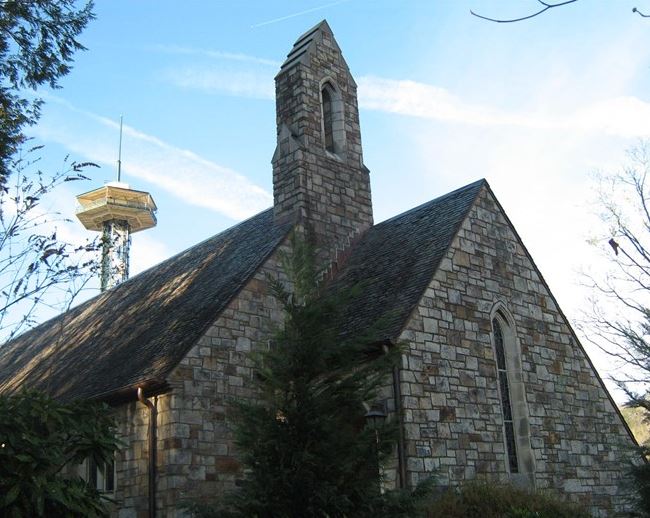 Backstory and Context
This church has no exact year of when it was built, but it's estimated to have been built between 1945 and 1950. The architect was Charles Barber from Knoxville, Tennessee. Charles is the founder of the architecture firm Barber & McMurray. He shared ownership of the firm with another architect Benjamin Franklin McMurray Sr. until his death in 1962. McMurray Sr. continued operations of the firm until his death in 1969. The firm mainly designs churches and schools in Knoxville.
The church was built out of native stone, slate roof, and red oak mainly. A key material used was Crab Orchard stone that originally came from Bluff Mountain. This church has welcomed residents and visitors to the Great Smoky Mountains. It is a beautifully designed church that has a Gothic Revival architectural style. The Gothic Revival style is an architectural movement that was popular in the West that began in the late 1740's in England. The church reflects a working of mountain craftsmanship, inside and out. When each stone was placed, it is said that the Bishop told them "...that each stone be a song and each strip of mortar be a prayer." The Schantz pipe organ has been described to almost perfectly match the acoustics of the church. A second building, which is called the educational building, and a porch that joins them together was completed in 1961. The church is known as the "Host to the Nation" and welcomes visitors from all over the world.
It is also said to be one of the most beautiful small churches in America. The first service and worship happened inside this church back in 1947. In 2013, the church expanded knowledge of the gospel by welcoming Rev. Edna Lopez and the Lopez Family as part of their spiritual leaders of the Hispanic component for the congregation. The church was placed on the National Register of Historic Places in June 2007. The church has several worship times available to cater to the busy tourists.
Sources
. United Methodist Church. Accessed September 7th 2019. http://www.umc.org/who-we-are/history.
"First United Methodist Church," National Park Service. Accessed June 29th 2021.
Image Sources
UMC of Gatlinburg Facebook page

Tripadvisor

Waymark.com

Google Images

Additional Information