141 Raritan Avenue: Old Firehouse
Introduction
This two-story building was the borough's original firehouse, constructed in 1902 before the borough became independent. From 1905 to 1920, the firehouse also housed the justice of peace, the police department, and the borough council meeting room on the second floor. After the fire and police departments were moved to their current locations on South Fifth Avenue, the former firehouse hosted dry cleaning businesses and now a hair salon.
Images
The firehouse in 1949 celebrating the department's 50th anniversary.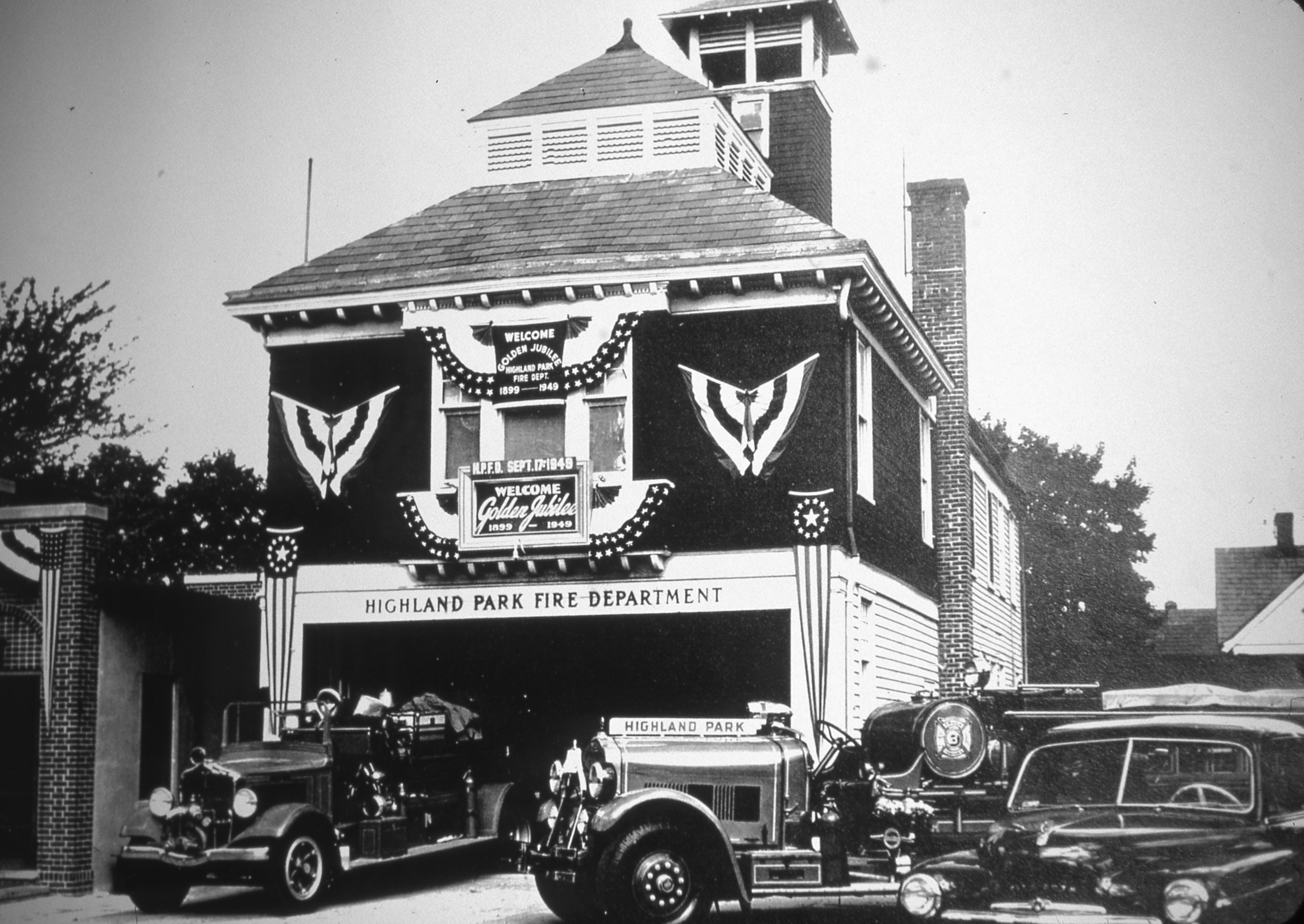 Undated photo in front of the firehouse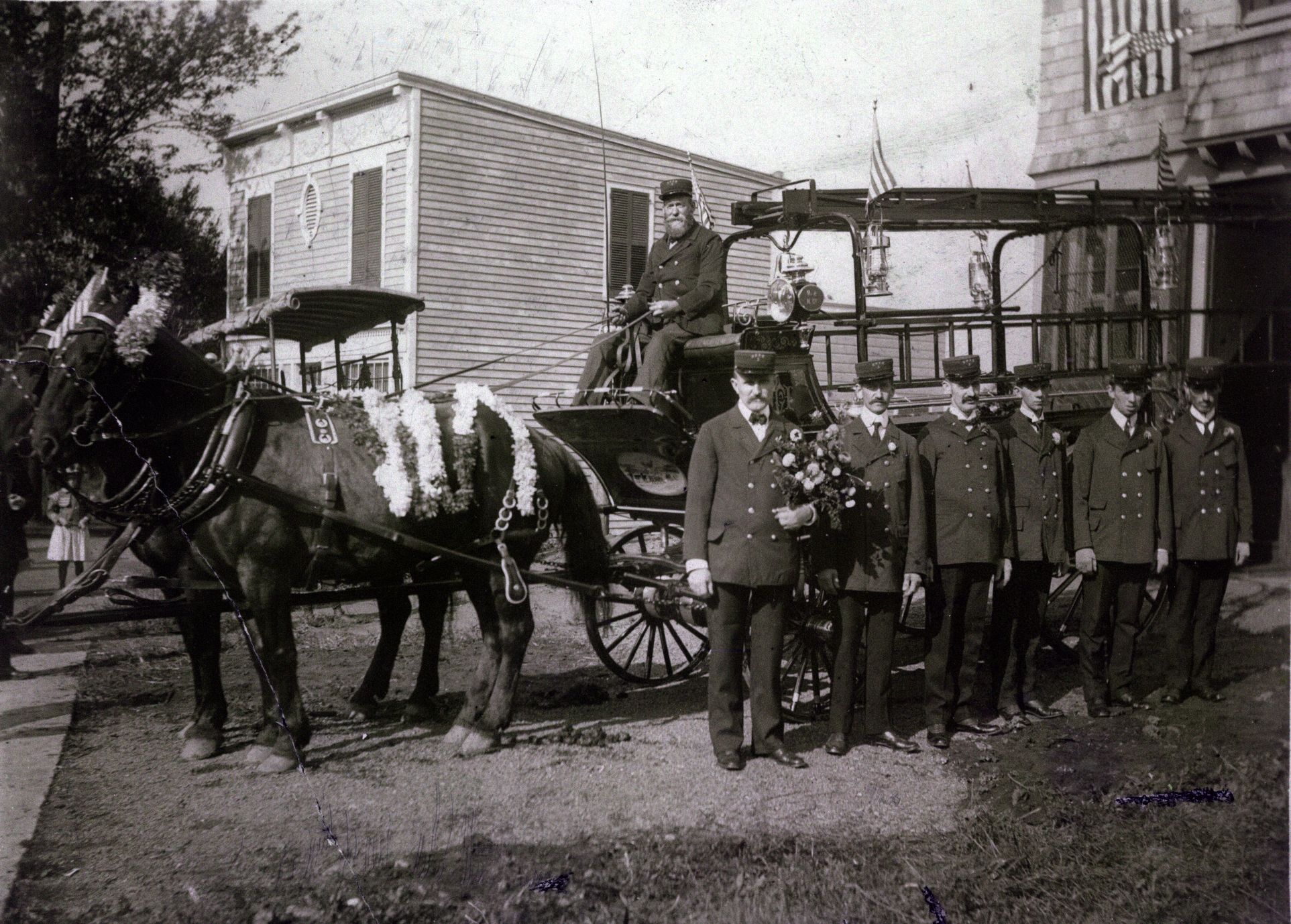 Photo in front of the firehouse in 1922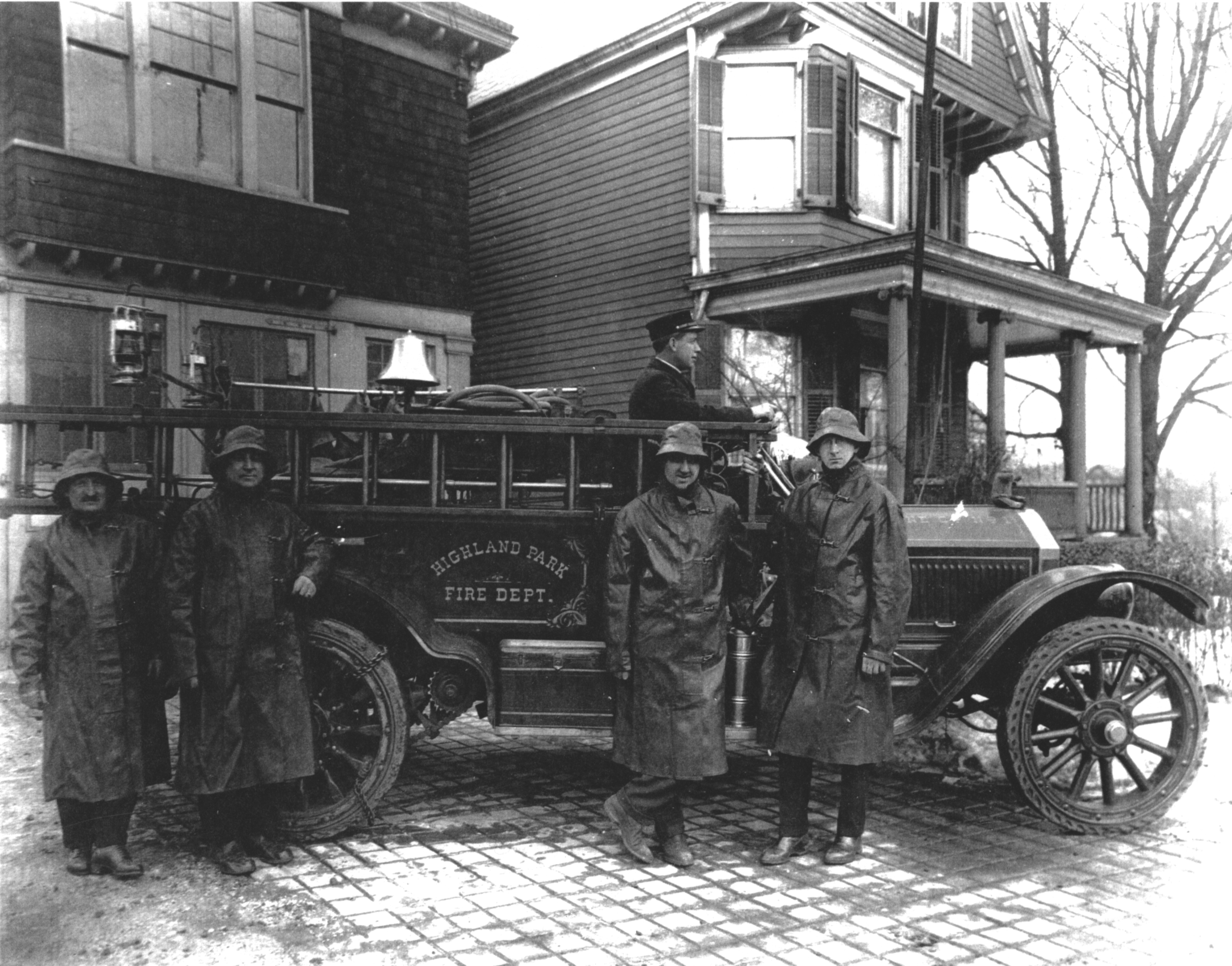 Backstory and Context
Highland Park had a bucket brigade and a hose company as early as the 1880s. Their first piece of equipment was a hand-drawn cart to carry and lay down the fire hose. Since the pump was weak they sometimes had to wait for the arrival of help from New Brunswick to put fires out. The borough ordered a LaFrance fire engine in 1915. Then in 1928, the borough purchased a truck that could handle larger fires in taller buildings after a fire in the Singer Building made officials realize that existing equipment could not reach fires above a building's second floor. 
At the top of the building, there is a cupola which housed the bell that would be rung when there was a fire. The bell would also be rung on other occasions, such as when the fire department gave gifts to children at Christmas or when schools were closed for a snow day. For the latter, there was a coded system where a number of bell rings would tell everyone in town that school's closed. 
The fire department was moved to a new building on South Fifth Avenue in 1955. Photographs from the 1970s through the early 2000s show dry cleaning businesses in the former firehouse.