Hotel Cortez
Introduction
The former Hotel Cortez is one of the more unique buildings in El Paso. Built in 1926, it was designed by prominent local architect firm Trost & Trost in the Spanish Colonial Revival style. It features many decorative elements including busts of helmeted conquistadores, a Spanish coat of arms, an elaborate three-story main entrance, and two bracket-supported balconies on the fifth floor. Currently, the building is home to commercial space and offices.
Images
The main entrance is highly elaborate.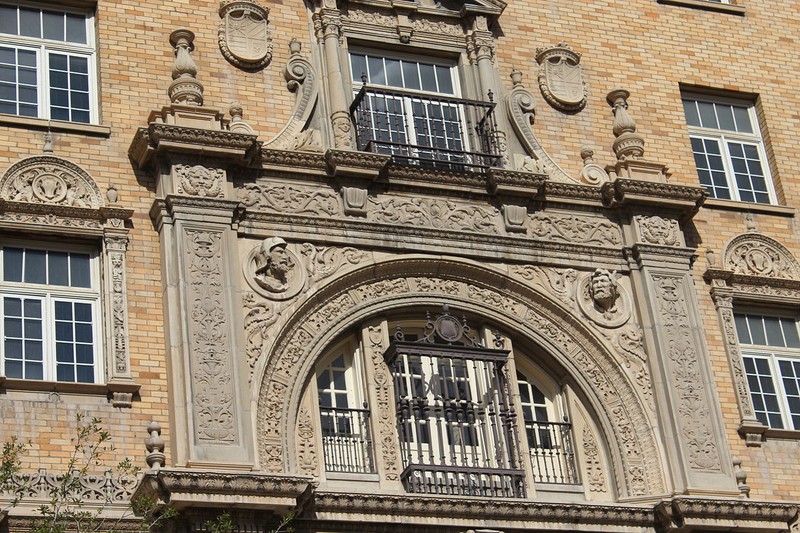 The Hotel Cortez was built 1926 and is a fine example of Spanish Colonial Revival architecture.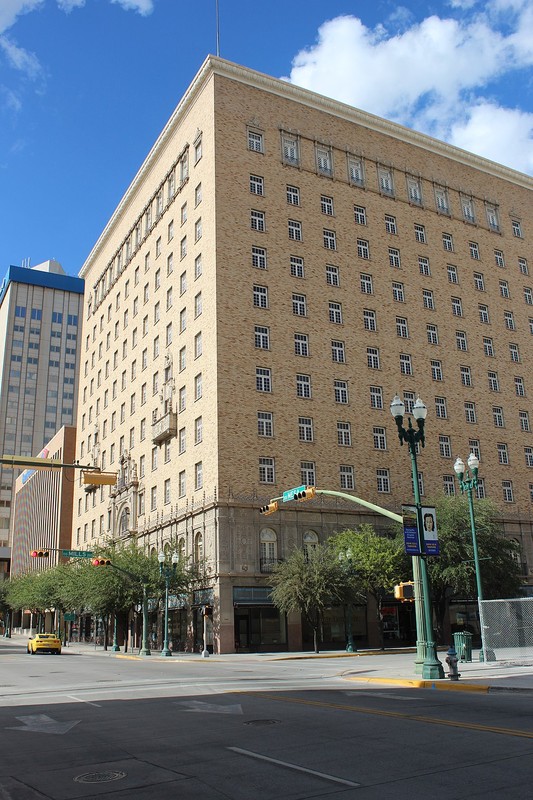 The main entrance of the hotel.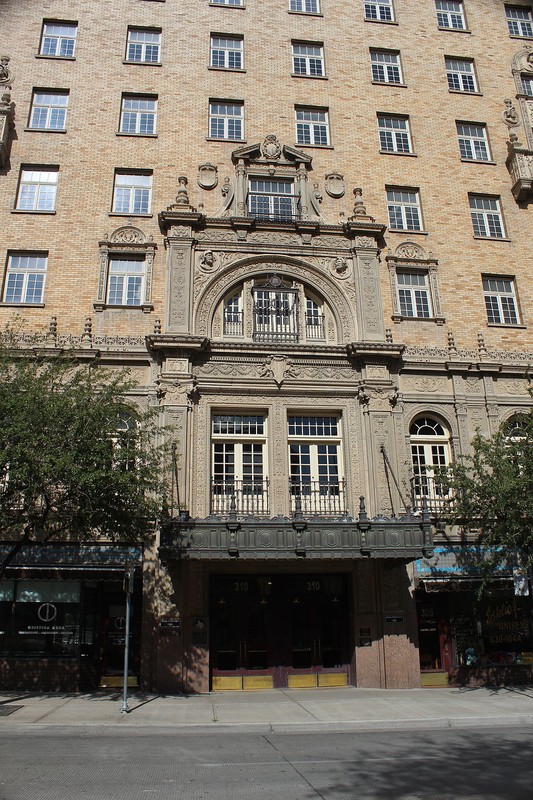 Backstory and Context
The hotel is the third to occupy this site. The first was called the Hotel Vendome, which was built early in the city's history. The second was Hotel Orndoff, which was a four-story tall structure. The third hotel is the present one, which was originally called the Hotel Orndorff. In 1927, the Hussman Hotel Company bought it and changed the name to Hussman Hotel. The Hussman Company held a contest in 1935 to choose a new name for the hotel; the winning name was Hotel Cortez. In 1963, President John F. Kennedy spent a night here. It was added to the National Register of Historic Places in 1980,
Sources
"Hotel Cortez." National Park Service - National Register of Historic Places Nomination Form. September 24, 1980. https://atlas.thc.state.tx.us/NR/pdfs/80004105/80004105.pdf.
"Hotel Cortez." The Trost Society. Accessed September 10, 2019. https://trostsociety.org/buildings/hotel-cortez,
Image Sources
Wikimedia Commons

Wikimedia Commons

Wikimedia Commons