Rotary Jail Museum
Introduction
Rotary Jail Museum, the first spinning jail built in the United States. The first rotary jail built in the United States. It is indeed the only one that still rotates fully. Located in Crawfordsville, Indiana. The last one of only three remaining rotary jails in the country. This rotary jail museum is open to tours and regular events still to this day. There is only one door in this rotary jail museum which is where the cell spun around and is used to let inmates in and out. The jail closed in 1973 and re-opened as an attraction in 1975. We may ask why this epidemic was shut down to inmates so quickly. What fell through to make this invention so dangerous, yet such an inspiring idea?
Images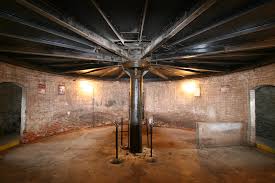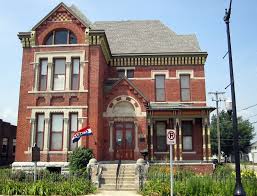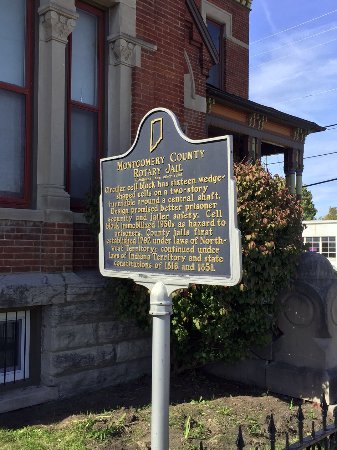 Backstory and Context
In the Spring of 1881, architect William H. Brown and iron foundry owner Benjamin F. Haugh, bot of Indianapolis, filed a patent for the most innovative invention: a jail with revolving cells. The main objective with this ingenious model of a jail was to produce a jail where prisoners can be controlled without the necessity of personal contact between the gaurd and the inmate of the prison. The design aligned a two-tier cylindrical cell block with one main column that served as both support and plumbing for the individual toilets in the cells. Each tier had eight wedge-shaped cells, but the whole structure has only one door.
This arrangement makes the whole prison as convenient to the keeper as though it consisted of but a single cell, and as safe as if it contained just a single prisoner. When a guard rotated the hand crank, the cell block spun, and sent the prisoners on a disorienting carousel ride past the access point.
The first rotary jail built in the U.S, an innovation which there was only one door. The cells spun around to let inmates in and out of the cells. The jail in Crawfordsville, IN was closed in 1973, and re-opened in 1975 as an attraction for tourist. The rotary jail museum holds regular events and tours. The jails most popular event held is the escape room. It is opened Wednesday- Saturday 10AM-3PM.
This intriguing intervention was designed for the purpose of only assigning one guard per floor. The jail had one door on each of the eight floors. When a prisoner was needed, the jail was rotated to get to the door the prisoner was in. Where they then could be allowed back into the cell or taken out of the cell.
Sources
Crawfordsville, IN: Rotary Jail Museum that still rotates, Roadsideamerica.com. November 17th 2019. Accessed November 17th 2019. https://www.roadsideamerica.com/tip/25837.
'Hedrick, Nick. Escape room opening at rotary jail, Journalreview.com. February 13th 2019. Accessed October 8th 2019. journalreview.com.
Morton, Ella. Carousels of Criminals: The Revolving Jails of the Midwest. slate.com/human-interest/2014/12/rotary-jails-of-indiana-missouri-and-iowa.html.
Additional Information