Orlando Fire Museum
Introduction
The Orlando Fire Museum is a tribute to the firefighting history of Orlando, Florida. It is located in Loch Haven Cultural Park, among several other museums such as the Orlando Museum of Art and the Orlando Science Center. Open Fridays and Saturdays 10 am – 4 pm. The museum offers educational tours about the Orlando Fire Department History upon contact. The Museum was once a real fire station.
Images
1926 American LaFrance Fire Engine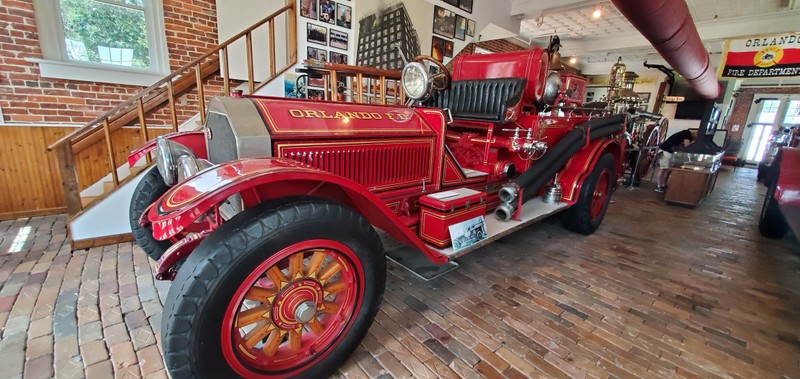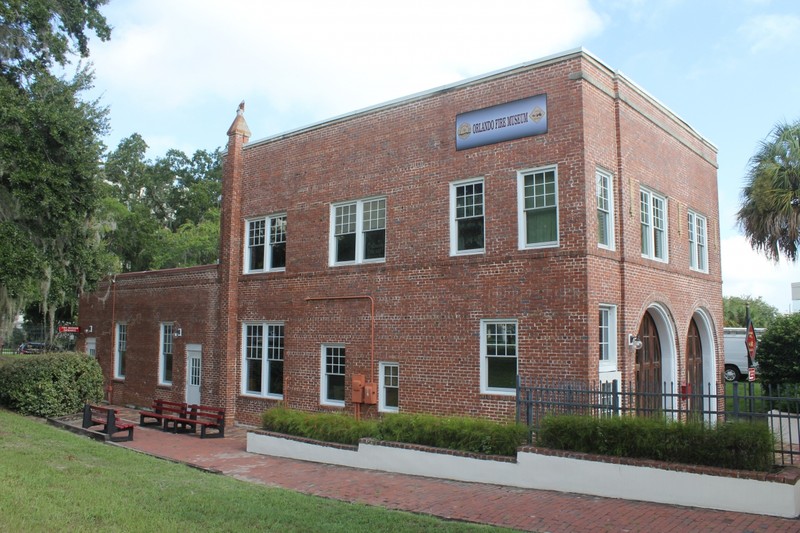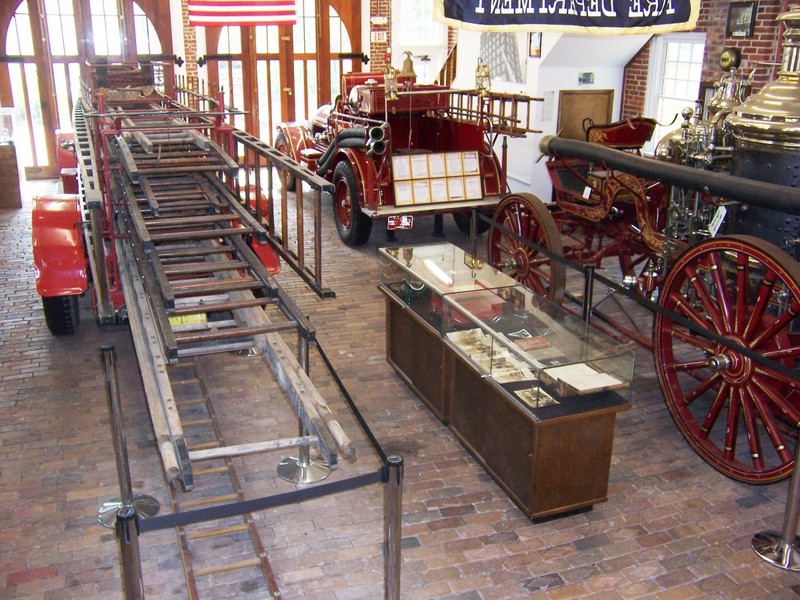 Backstory and Context
Orlando was incorporated as a city in 1875 with a population of only 85. In 1881, downtown Orlando built its first railroad station, which quickly increased the population and number of businesses. The first Orlando volunteer squad was established in 1883 by William Sherman – an ex-firefighter from Boston who moved to early Orlando and opened a jewelry shop – as a response to a fire in Mrs. Basset's dressmaking shop. The department consisted of only 6 men and their equipment consisted of a hose, hose reel, bucket brigade and painter's ladder on a wagon hauled around by hand. In 1896 the first fire alarm system was established, the Town Hall built by George LeMoyne had a hung bell with two suspended ropes. The person who found the fire had the responsibility of running to the Town Hall and ring the bell so that all citizens would come with blankets, ladders and rope to help kill the fire. Around this time, bricks were used increasingly more often in buildings instead of wood; this was a for safety reasons, since it lowered the risk and potential damage of a fire incident. For example, the Southern Methodist Academy was destroyed in a fire in 1905 and was replaced by a brick school building (Orlando City Government ). With the continuous growth of Orlando city, the fire department became fully motorized by 1915. Venerated Fire Chief William Dean, who served 48 years in the fire department, had been outspoken for years about the need of the fire department for better equipment. In 1914, Chief William Dean said:
"Our equipment is inadequate… horses are too slow to save a house when the fire is any great distance from the station. I consider a chemical engine one to the greatest needs of the department, for often the water does as much damage as the fire" (Bryant)
In 1923, the entire Orlando Fire Department became a paid department (Bryant).
The Orlando Fire Museum was initially fire station number 3, opened in 1926. In 1972, as the station building was in poor structural condition, a new station was built just one mile west, in College Park next to Princeton Elementary School (Orlando City Government). In the following years the inactive station was renovated and turned into a museum. In 1990 the museum reopened and established tours. The Orlando Fire Department took ownership of the museum in 2002. In 2016, the museum was renamed in honor of retired Deputy Fire Chief, Randall R. Tuten. Mr. Tuten was a second-generation Deputy Fire Chief, and served as such from 1974 – 2002, he also served as head of operations at the Orlando Fire Museum from 2004 – 2016. Mr. Tuten's son, Nick Tuten, is continuing the family tradition and is currently a third-generation firefighter (Orlando Fire Department).
The museum has on display the equipment used by the firefighters in the past, including more rudimentary fire extinguishers, hose reel carts, fire extinguishing chemicals, masks, phones, telegraphs, and others (Orlando Fire Department).
The museum houses a restored 1926 American LaFrance fire truck. That particular fire truck was purchased by Chief William Dean, it was known as Old Number Six (Bryant). American LaFrance was one of the earliest and most important firefighting equipment manufacturers in the United States. LaFrance is well known for its innovative design, they influenced subsequent car designs such as the forward placed cab. Their production traces back as far as 1832, but in 1903 it officially started production under the ALF brand. Their early fire trucks used steam engines, chemical engines, or even horses (Vaccaro). In 1899, the city of Orlando purchased its first fire truck, a LaFrance carriage pulled by horses, it cost $5,000 (Orlando Fire Department).
Some social improvements were achieved in the Orlando Fire Department in the 20th century. In 1953 in Orlando, only white males could apply to be firefighters. Orlando firefighters worked 84-hour weeks, even though other major South cities worked 60 hours, and others like New York and Michigan only 48 hours. In 1968 the first Black firefighters were hired, and by 1973 after continuous advocation and decreases through the years, Orlando firefighters went on a 42-hour week. The first female Orlando firefighters were hired in 1982 (Orlando City Government).
Sources
Bryant, Ginger. Orlando Firefighting. Images of America. Arcadia Publishing, 2008.
Lynn M. Homan, Thomas Reilly. Orlando in Vintage Postcards. Images of America. Arcadia Publishing, 2001.
Orlando City Government . Orlando Fire History. n.d.
Orlando City Government. Fire Station 3 – The Knights of College Park. 2019.
Orlando Fire Department. Orlando Fire Museum. 2019. 10 October 2019.
Vaccaro, Bob. The Demise of American LaFrance … Again. 2014. 2019.
Image Sources
Kevin Seslar Google Maps

orlandofiremuseum.org

orlandofiremuseum.org

Additional Information