Marshfield High School
Introduction
Marshfield High School is located in Coos Bay, Oregon. Coos Bay is the home of world-famous runner Steve (Pre) Prefontaine. Coos Bay is on the southern Oregon Coast and Marshfield High School is in the Coos Bay School District. With Principal Travis Howard in command, Marshfield hosts just over 1,000 students each year and has 25 after-school sports and activities. The school's mascot is a Pirate and their colors are purple and gold. With Marshfield Highschool being the home of Steve Prefontaine, his accomplishments will never be forgotten as long as his memorials stay alive at the high school.
Images
Marshfield High School Track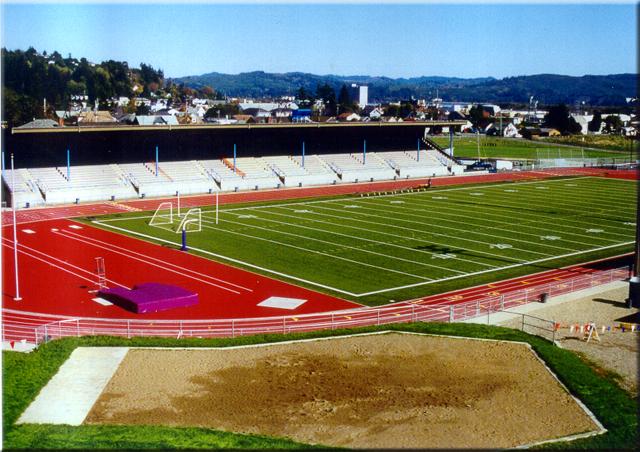 News Article from Marshfield Highschool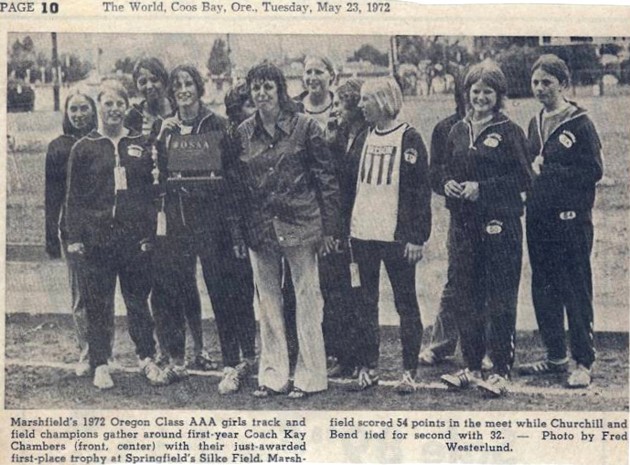 Steve Prefontaine Memorial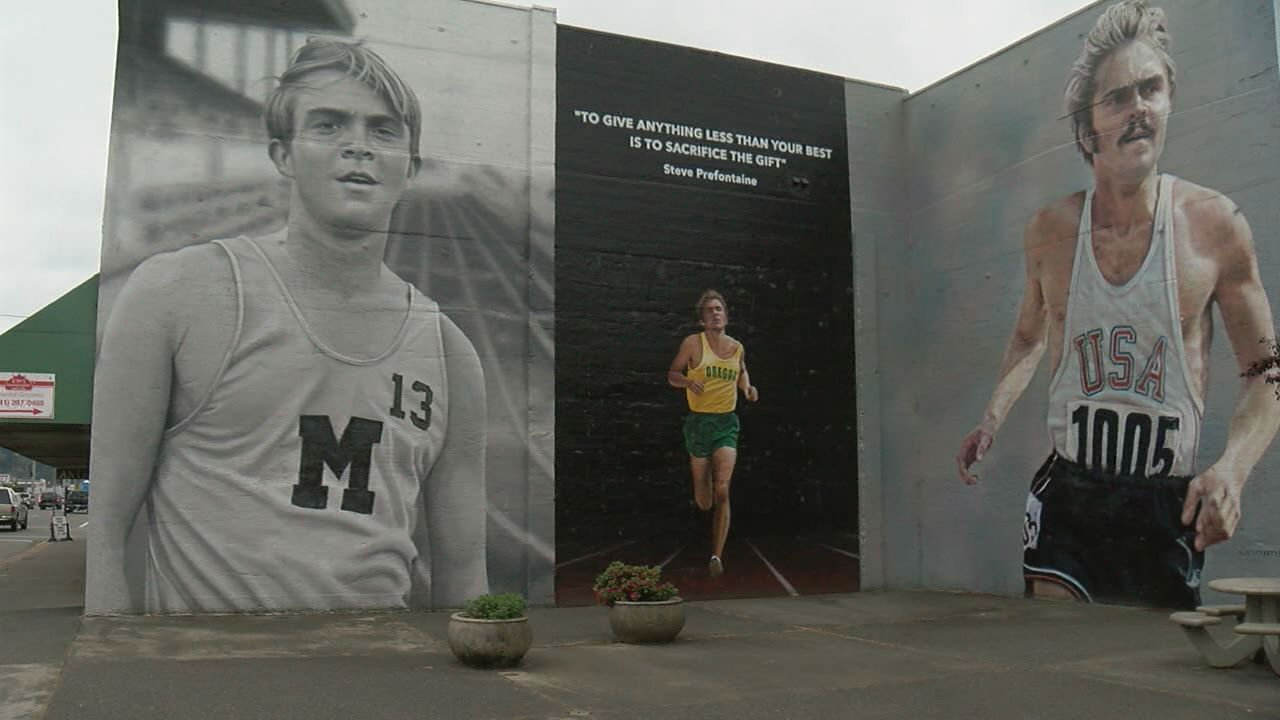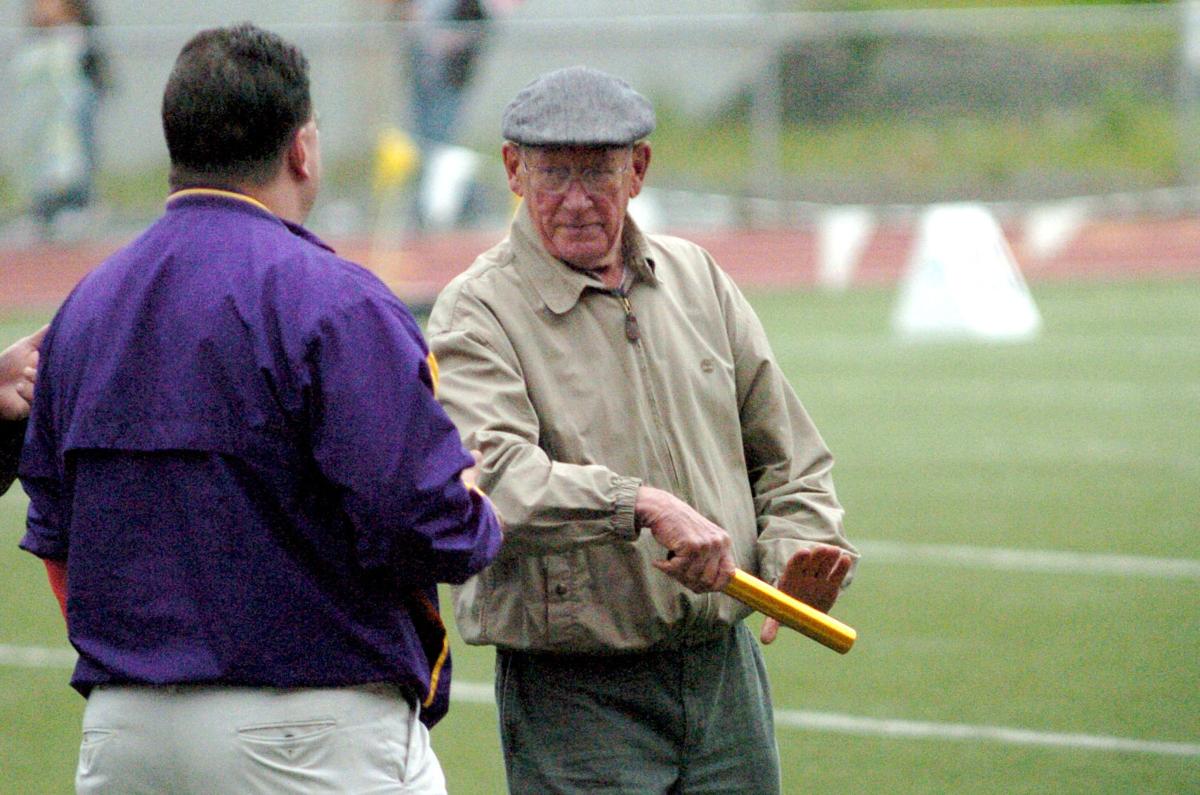 Marshfield High School 1940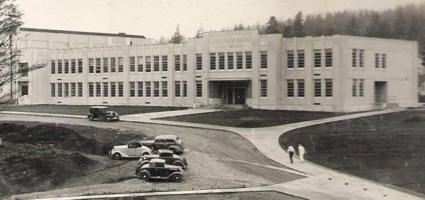 Backstory and Context
Marshfield High School was not only home to Steve Prefontaine, but also his coach, Walt McClure, who coached Pre until he attended the University of Oregon to continue his running career. McClure met first met Pre in the third grade, but then again when Pre entered high school at Marshfield. From that point, Steve Prefontaine began breaking multiple records in both cross country and track. Now, his major records were not set until he reached his collegiate level, but his career in running started in high school. As a pirate, Steve Prefontaine wore purple and gold with pride and made his way in the world with a little town called Coos Bay, Oregon.
Records of Steve Prefontaine include:
During his senior year of running in high school, he was ultimately undefeated.
Prefontaine held many state titles in the mile and the two-mile.
1:54.3 in the half-mile
3:54.6 in the mile
8:41.5 in the two-mile
In the summer of 1969, he raced the 5,000 meters in 13:52.8.
He also has personal records in the 1,500 meters, the three miles, and the 10,000 meters being 3:38.10, 12:51, and 27:43.6, respectively.
Steve Prefontaine's teen years were centered around being at Marshfield High School. Since Pre's death on May 30, 1975, Marshfield has honored Pre by even having his memorial service at the track. Prefontaine will forever be known as a world famous runner in the hearts of the cross country and track athletes at Marshfield High School.
Sources
"Hall of Fame." USATF, https://www.usatf.org/HallOfFame/TF/showBio.asp?HOFIDs=130.
"Steve Prefontaine Bio & Pix." University of Oregon Athletics, https://goducks.com/sports/2003/12/18/30594.aspx.
"Steve Prefontaine Bio, Stats, and Results." Reference.com, https://www.sports-reference.com/olympics/athletes/pr/steve-prefontaine-1.html.
Image Sources
https://www.prefontainerun.com/pre-track-dedication.html

http://www.marshfield.coos-bay.k12.or.us/athletics/HOF/2010/1972_track_girls.htm

https://www.oregonlive.com/trackandfield/2018/05/in_intimate_tour_steve_prefont.html

https://theworldlink.com/news/local/legendary-marshfield-coach-mcclure-dies/article_ac58b919-03ad-571f-b712-0e08c9890dd6.html

http://www.marshfield.coos-bay.k12.or.us/alumni/images/Photo%20Archive.htm

Additional Information