Site of Cabin of John Whitmarsh (Cuyler, NY)
Introduction
Found in the northern part of the Town of Cuyler, was formed from a neighboring town, Truxton on November 18th, 1858. While the landscape of the town is tailored towards large grazing and farming spaces. The "Site of Cabin" itself was erected during the 1800's and sold by the Whitmarsh family in 1946. The location is currently reowned by the Whitmarsh family after it's previous sale. Job Whitmarsh the son of Job Whitmarsh Sr. and Arvilla Wheat would go on to take up various positions throughout the town and it's various governmental jobs.
Images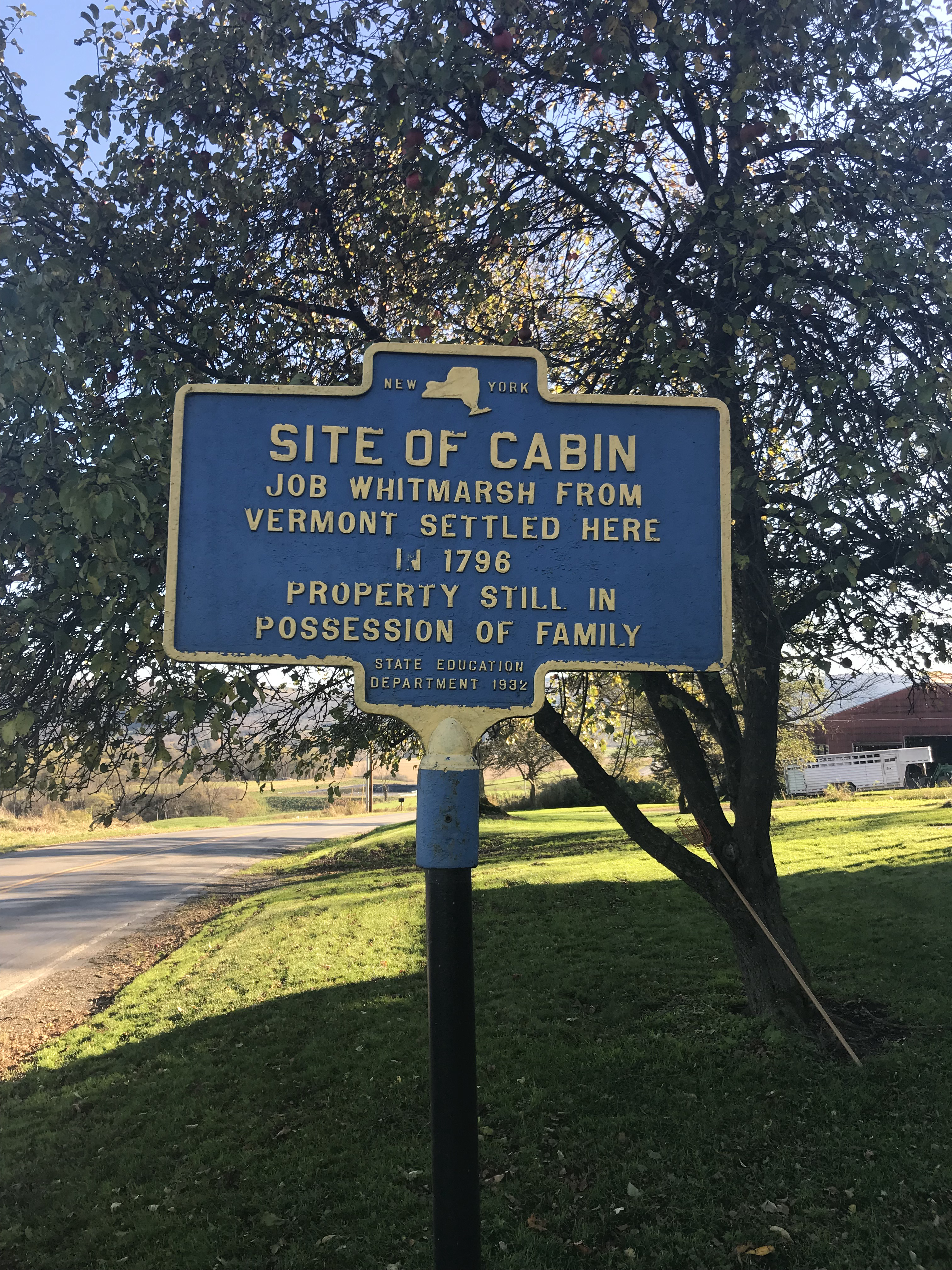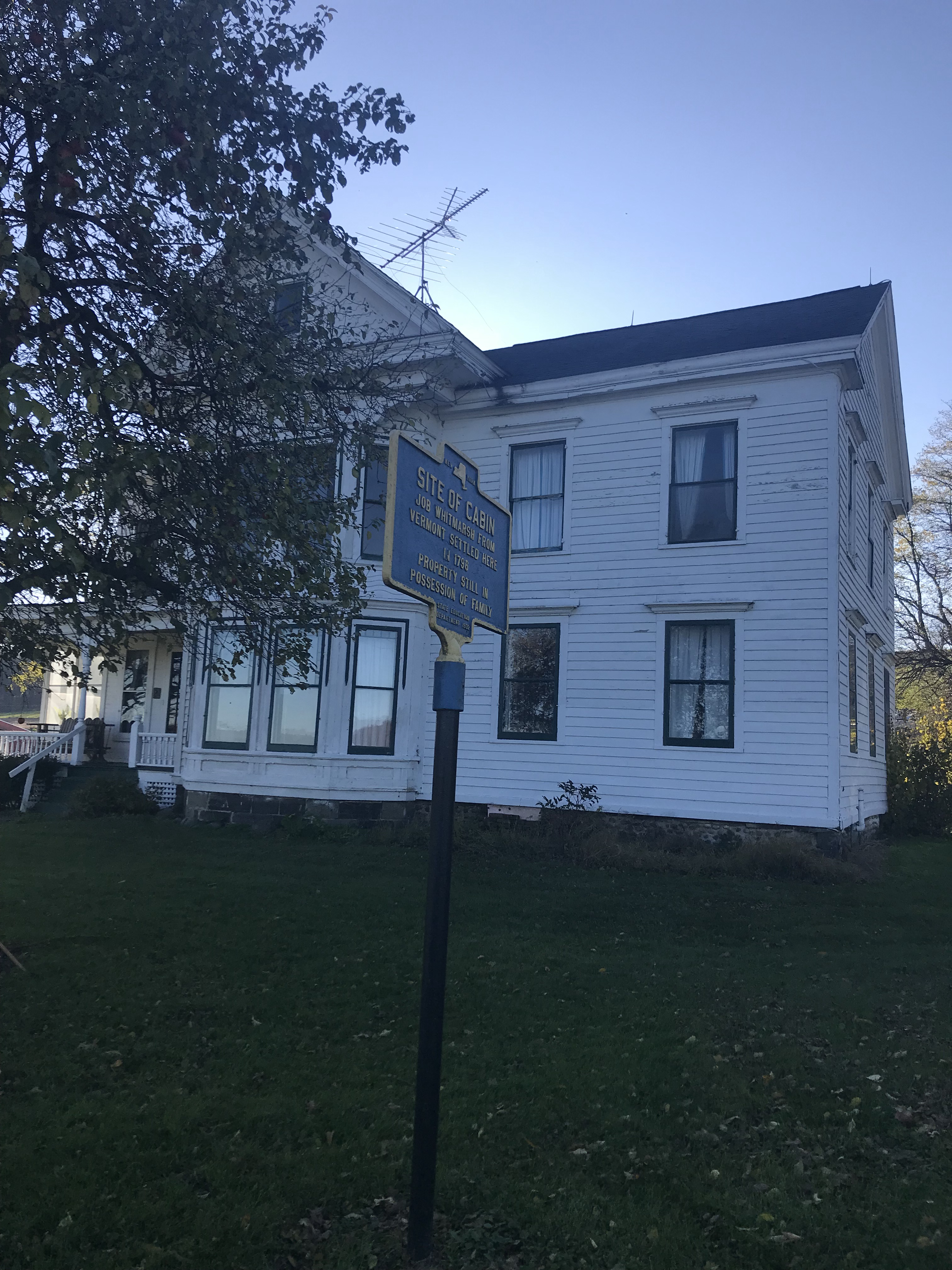 Backstory and Context
Cuyler, was largely adapted for grazing, with hilly uplands and vast amounts of farming land. Job Whitmarsh's Site of Cabin, located in the northeast corner of Cortland County, in Cuyler, New York was erected in approximately the mid 1800's by Job Whitmarsh, a Vermont native. Whitmarsh settled in what was previously until 1793, Truxton New York. What is now presently recognized as Cuyler, New York, Job settled here from Vermont along with his wife Ann Eliza Keeney who he married March 25th 1851. As many other historical markers in the area were erected and built by their settlers, Whitmarsh's Site of Cabin is no different, and was erected by Job Whitmarsh in the mid 1800's upon family owned land.
Job Whitmarsh Sr. and Arvilla Wheat married August 27th, 1809. Job was the brother of fourteen siblings and son of two farmers; Job Whitmarsh and Arvilla Wheat, Job was born in 1824. Job and his wife Ann Eliza Keeney Whitmarsh did not bear any children together. While not having children, the couple did however, adopt Ann Eliza Keeney's nephew Walter Warner Keeney, after his father's death. 
For much of his life Job worked as a farmer and eventually county official throughout Cuyler. Job did inherit his work as a farmer for most of his life from his father and previously acquired land, he also earned the role of Cuyler supervisor and assessor in 1867. In the year 1869, Job earned his place in Cuyler's assembly. Job also owned 280 acres of farmland in Cuyler and was among some of the first settlers of Cuyler. 
Sources
Genes, Jean. Findagrave.com. June 6th 2010. Accessed December 4th 2019. https://www.findagrave.com/memorial/53344752/job-whitmarsh.
Whitmarsh, Virginia . Stories of Cuyler. Volume 2. Press of J.B. Lippincott & Co. Philadelphia 1879.
Additional Information