Tripoli Monument
Introduction
The Tripoli Monument was carved in 1806 in Italy before being brought to the Washington Navy Yard in 1808. It would later be moved to the US Capitol building in 1831, and then finally being put at its permanent residence at the United States Naval Academy in 1860. It is the US's oldest military monument. The Tripoli Monument honors the fallen heroes of the First Barbary War, which lasted from 1801 to 1805. Designed by Giovani C. Micali, it is also known as the Naval Monument and the Peace Monument.
Images
The Tripoli Monument at the United States Naval Academy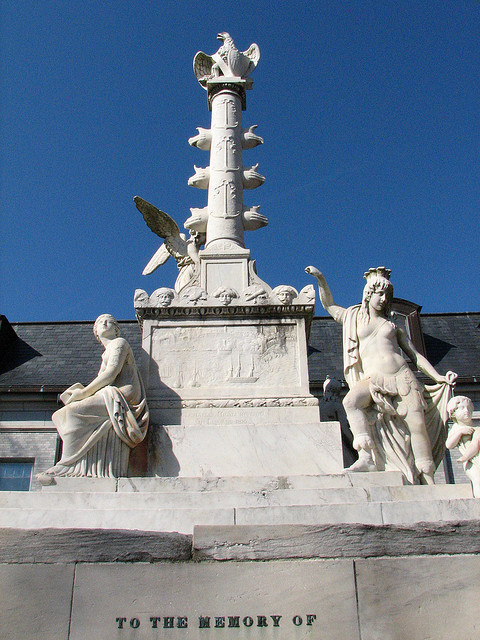 Close-up of the eagle perched at the top of the monument.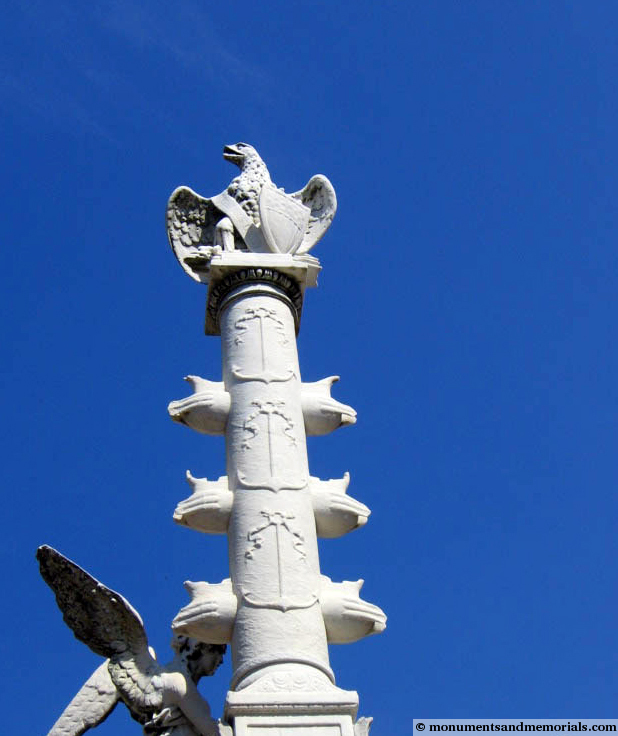 Backstory and Context
Sources
"Our Oldest Naval Memorial: The Tripoli Monument", accessed on November 19, 2014. http://www.navalhistory.org/2011/05/30/the-tripoli-monument "Tripoli Monument at the U.S. Naval Academy in Annapolis, Maryland", accessed on November 19, 2014. http://dcmemorials.com/index_indiv0003204.htm
Additional Information