Haphazard
Introduction
The Haphazard house is a historic home and one of the oldest structures in Owensboro, Kentucky. The house is named for the hazardous and random eddies found in the Ohio River near the historic location. The Haphazard plantation was added to the National Register of Historic Places in 1975.
Images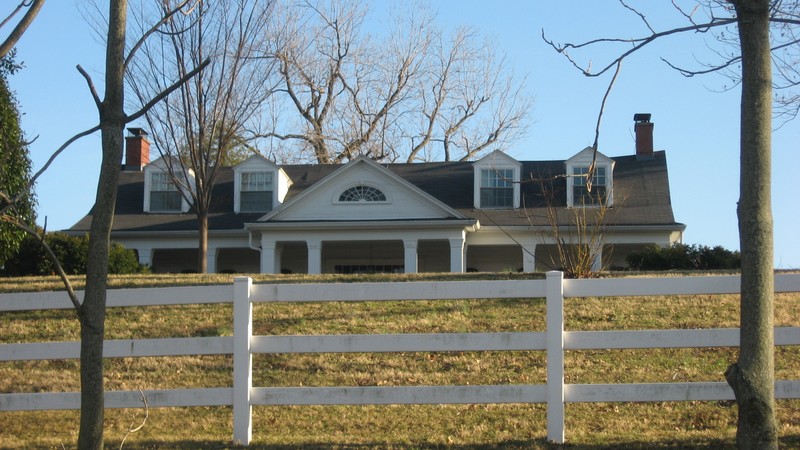 Backstory and Context
The Haphazard house sits on land initially owned by George Mason, a close friend of George Washington and original member of the United States Constitutional Convention. Mason had acquired the property though a land warrant after the property was surveyed in 1787. Mason's grandson, Richard Mason, would inherit the property in 1794. Richard Barnes Mason was prominently known as a military governor in California and a colonel in the United States Army.
In 1822, Richard Barnes Mason sold the property to Robert Triplett. The property is described as a "log dwelling house of two rooms, 20 by 20 feet with a 12-foot passageway between" in the transfer to Triplett. Robert Triplett was one of Owensboro's most notable figures in the 1800s. Some of Robert Triplett's many accomplishments include becoming Owensboro's first major real estate seller, a distiller, and coal mine figurehead. Triplett's well-documented duel with Judge Philip Thompson reportedly occurred within sight of the Haphazard house. John J. Audubon had stayed at the Robert Triplett home while visiting Daviess County, according to files stored by the John J. Audubon Society in Henderson, Kentucky.
In 1843, Robert Triplett sold the home to A.B. Barrett. Barrett owned the home for one year and sold the property in 1844 to William Bell. Bell was a well-known director of the Southern Bank of Kentucky and was eventually elected president of the bank in 1853. The home was eventually left to his son, J. Hunter Bell, who lived in the house until his death in 1927. J. Hunter's son, Junius, acquired the house after his passing.
During the final years of the Bell estate, the home was in poor shape. The first floor was used for stripping tobacco, while the basement was used to house cattle. Sam Coots attained the house in 1941. Coots can take credit for renovating the house to a prominent state. By 1969, the home was owned by Garland Howard, who submitted an application for the property to be included on the list of the National Register of Historic Places. The property was included on the list starting in August, 1975.
Sources
Baumgarten, Charlotte. "Renewed Triplett Home Is One of Today's Historic Residences." Messenger and Inquirer (Owensboro) October 5th 1965. .
Glenn, Beck. Historic Haphazard witness to local history, The Owensboro Times. November 3rd 2018. Accessed December 18th 2019. https://www.owensborotimes.com/life/home-garden/2018/11/historic-haphazard-witness-to-local-history/.