Collins Family Home
Introduction
The fourteen room Greek Revival structure has 6,809 square feet of living space and was completed in 1839. It was home to Josiah Collins III, his wife Mary Riggs Collins, their six sons, and a freed black nursemaid and housekeeper, Charlotte Cabarrus. The mansion also housed many family members and friends whose visits often lasted for months. During the antebellum period, the average North Carolina family was living in a modest one-room home. Given the size of this mansion, the Collins family was able to enjoy the luxury of space and privacy that was not afforded to most North Carolinians.
Images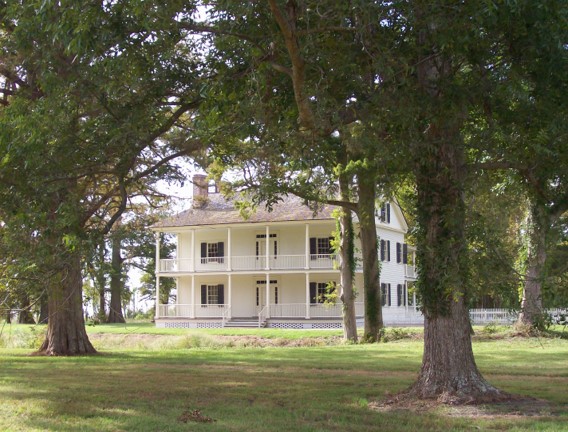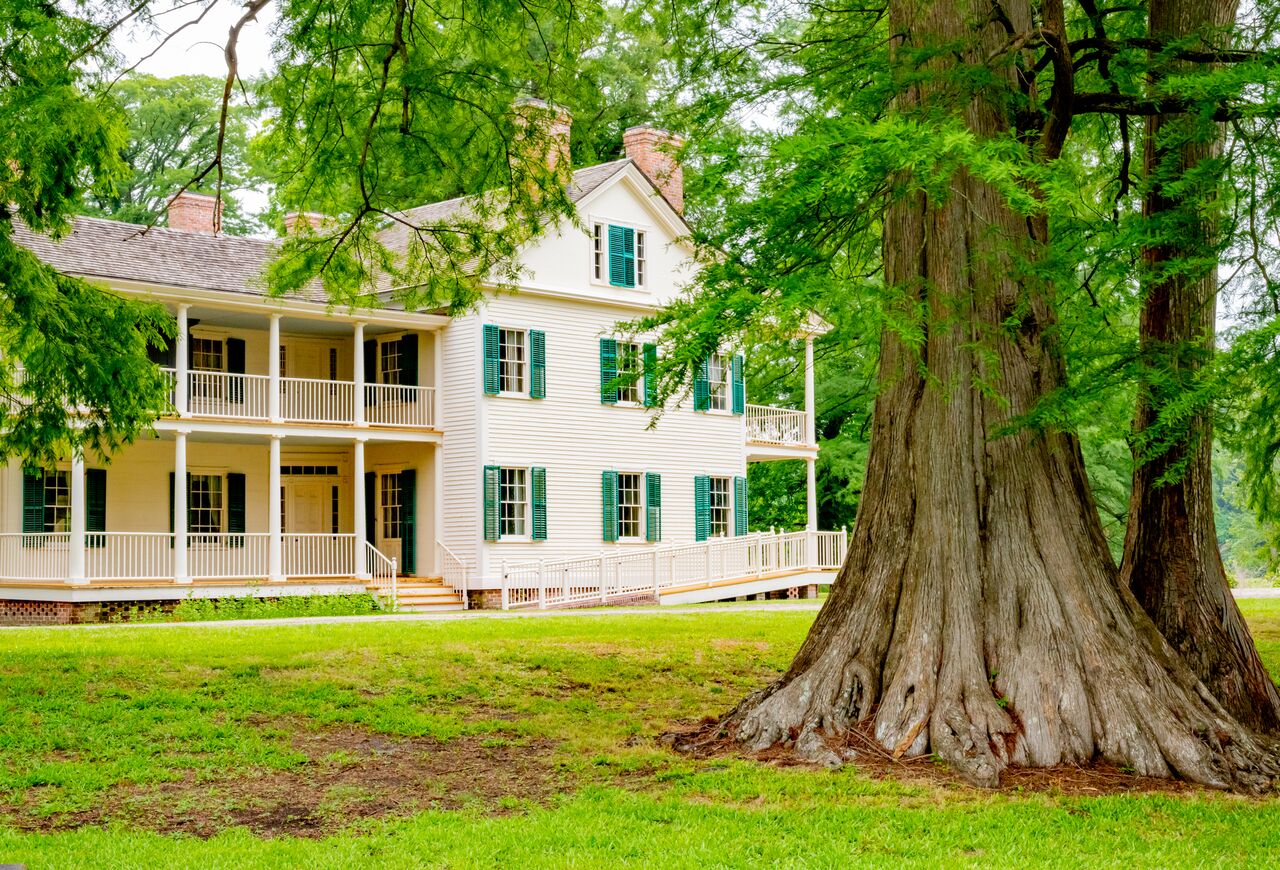 Front hall of the Collins Family Home
Backstory and Context
User Uploaded Audio
This three-story Greek Revival home was built by enslaved and free skilled artisans for Josiah III and Mary Collins between 1837 and 1839. The first floor has five rooms: the parlor, office, library, butler's pantry, and dining room. This main floor was dedicated to entertaining and the business of running a plantation. Many formal dinners were held for wealthy guests in the dining room. Enslaved house servants worked within the entire house, but their base of operation was the butler's pantry. The second floor is dedicated to bedrooms for the family and guests, including the master bedroom over the dining room which gave Josiah and Mary views of the owner's compound and beyond. They could observe the enslaved people without leaving their bedroom. There are also two guest bedrooms on this floor and a fourth bedroom for Josiah's youngest sister Alethea. She lived with her brother for several years after their father passed away when she was only 15 years old. The third floor is dedicated to the six sons of Josiah and Mary, as well as their nanny. The boys shared one large bedroom overlooking Lake Phelps, and their playroom was directly over their parents' room with a beautiful fan-style window. Their nanny, Charlotte Cabarrus, was a free black woman whom the Collinses hired to take care of their sons. Her bedroom was next to the boys', but it is very small and dark in comparison to the other two large rooms. Charlotte was born into slavery due to the status of her mother, Rose, who was enslaved in Chowan County, but their family was later emancipated.
Sources
Collins Family Home, North Carolina Historic Sites. Accessed January 8th 2020. https://historicsites.nc.gov/all-sites/somerset-place/site-features/collins-family-home.
Self-Guided Tour Brochure, Somerset Place State Historic Site.
Image Sources
Somerset Place State Historic Site

Somerset Place State Historic Site

Somerset Place State Historic Site

Additional Information