Lewis and Judy's Home
Introduction
Author-Uploaded Audio
There were 23 of these 18' x 18' slave dwellings. Each cabin housed one extended family. The Lewis and Judy Home is a reconstructed example, which in 1843 was home to Judy and Lewis, their four unmarried teenage children, as well as Judy's married son, Francis Martin, his wife, Violet, and their infant son, Howard.
Images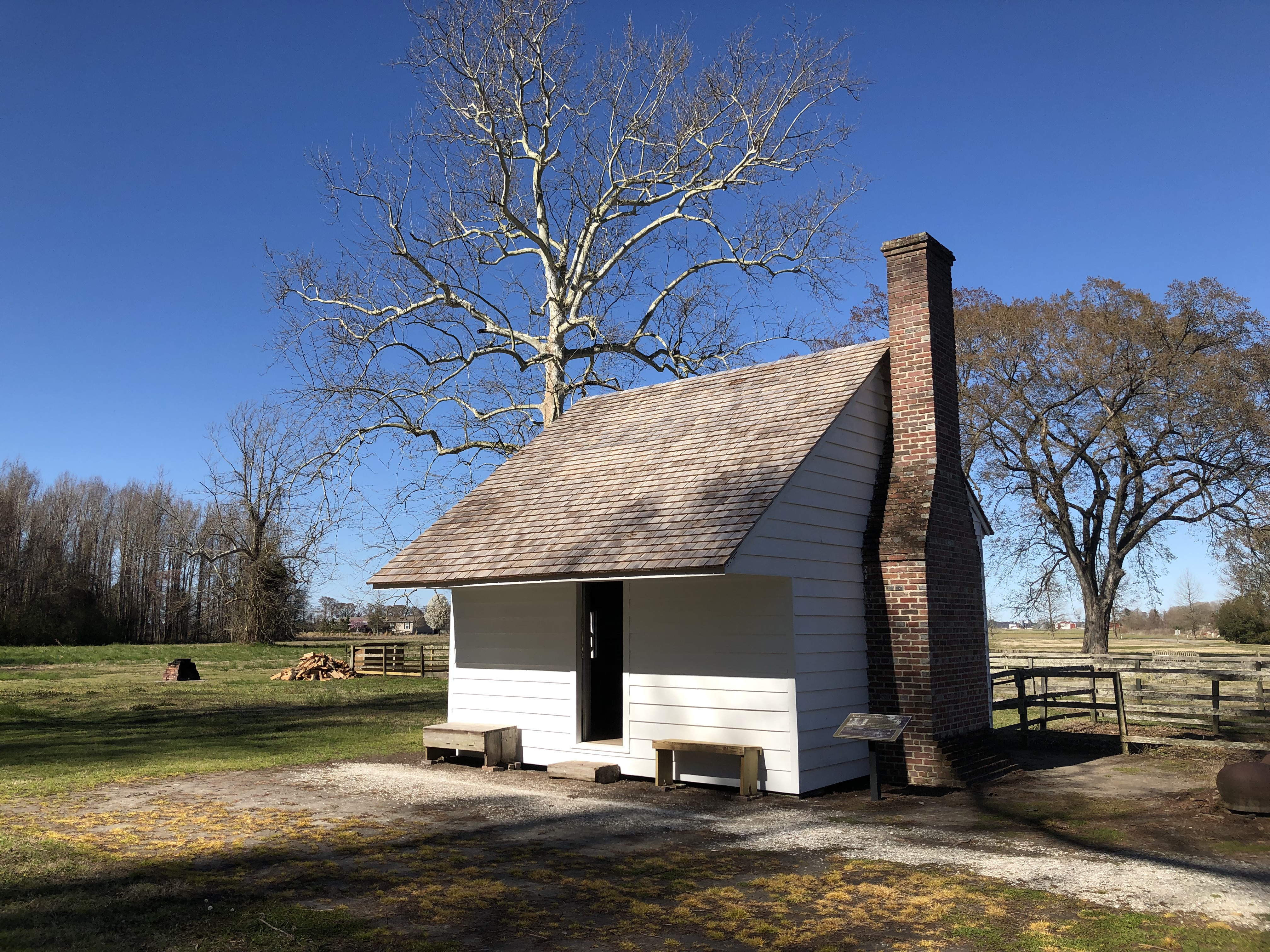 Interior of Lewis and Judy's House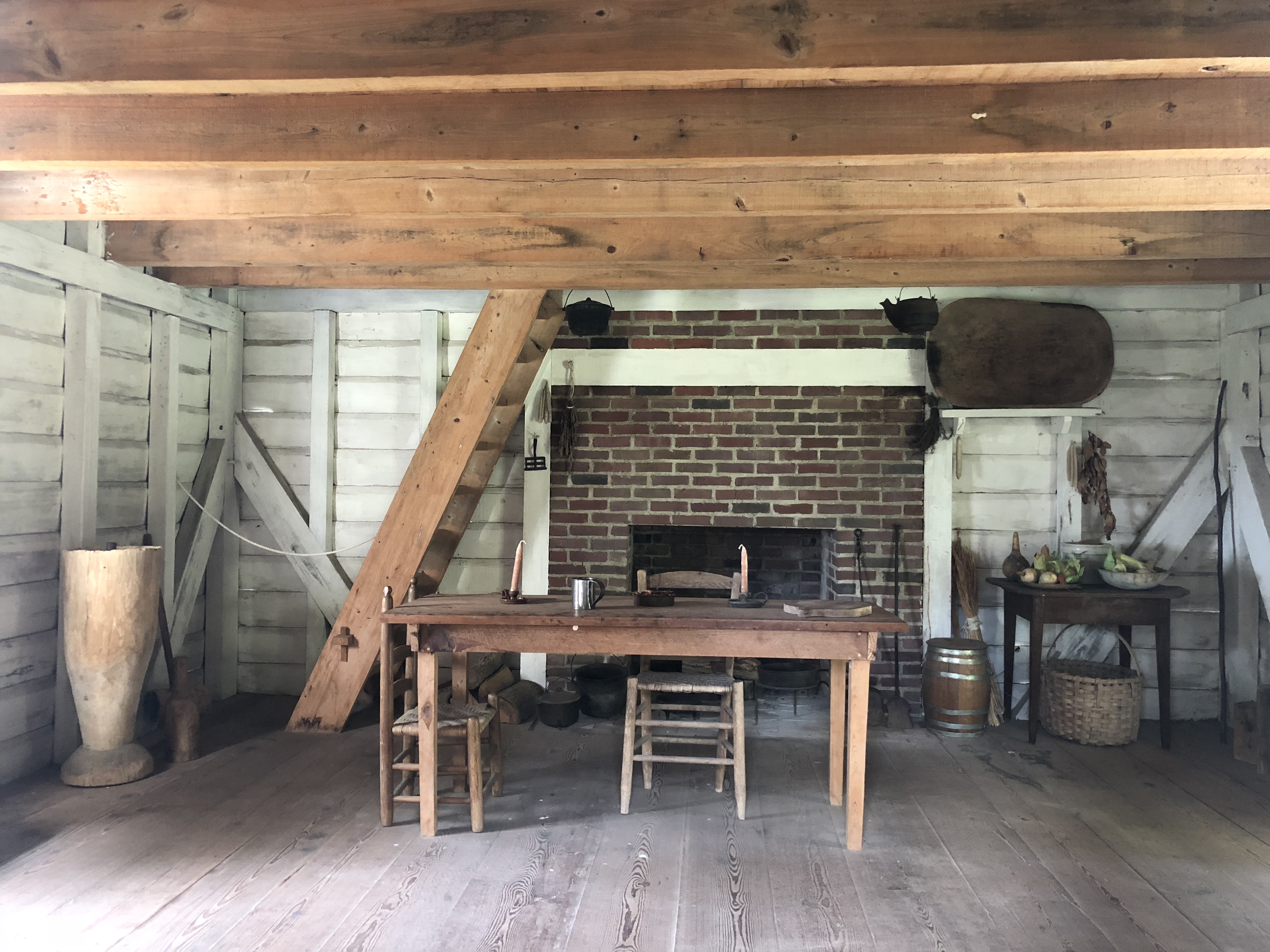 Backstory and Context
Author-Uploaded Audio
This reconstructed building represents the first of 23 slave dwellings that looked exactly like this one. The house measures 18 x 18 feet with one room and a loft. Each one of these dwellings usually housed one multigenerational enslaved family, who utilized the single room as a bedroom, bathroom, kitchen, dining room, and living space. In 1843, the structure that stood here was home to Judy and Lewis, four of their teenaged children, Judy's adult son Frances, his wife Violet, and their infant son Howard, for a total of nine family members. This was the average number of enslaved people who lived in these one and a half story dwellings. Judy and Lewis' family were field hands, meaning they were forced to work year-round from sunup to sundown, six days a week, and occasionally having half days off on Saturdays. In the winter, enslaved field hands maintained and cleaned over 100 miles of canals and drainage ditches, and during the spring, summer, and fall, they cultivated the fields of crops.
Sources
Self-Guided Tour Brochure, Somerset Place State Historic Site.
Image Sources
Somerset Place State Historic Site

Somerset Place State Historic Site

Additional Information