Historic Scoot Inn
Introduction
Established in 1871, the Historic Scoot Inn is believed to be the oldest continuously-operating watering hole in Central Texas. The bar holds Austin's fourth-oldest liquor license, and its current facade dates back to 1889. It was originally opened as a grocery store to serve travelers arriving on the newly built railroad. Although it gained a reputation for bootlegging, it did not officially become a saloon until 1940. The Inn began booking bands in 2006, and in recent years it has become one of Austin's premier live music venues. In 2016, the Historic Scoot Inn underwent a major renovation while maintaining its historic character.
Images
The entrance to Austin's Historic Scoot Inn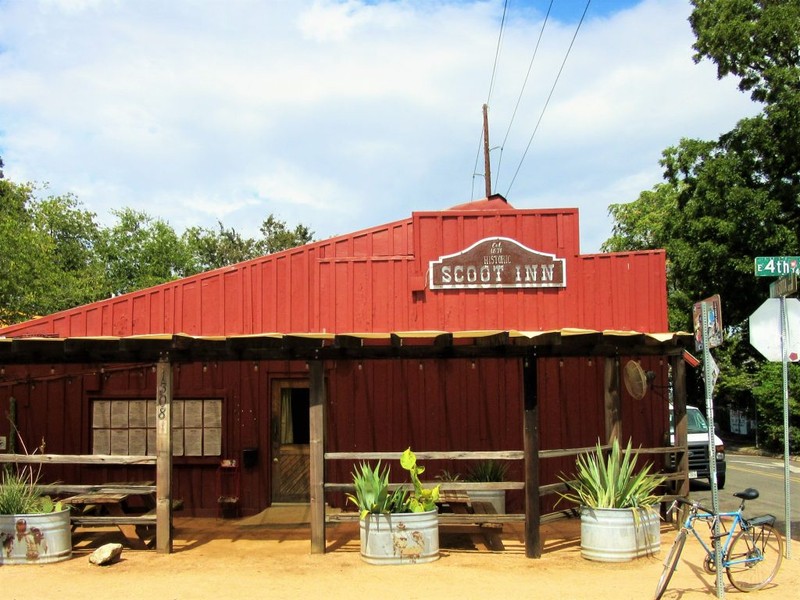 The Scoot Inn's outdoor stage during a performance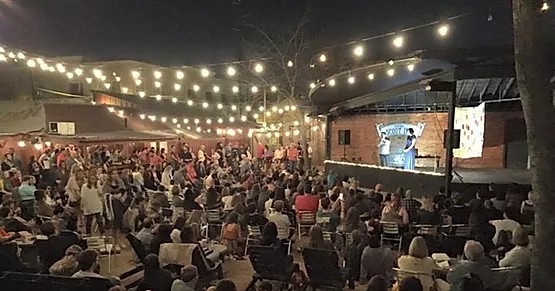 Scoot Inn's renovated interior, now known as Ivy's Room, is named after former owner Aubrey "Scoot" Ivy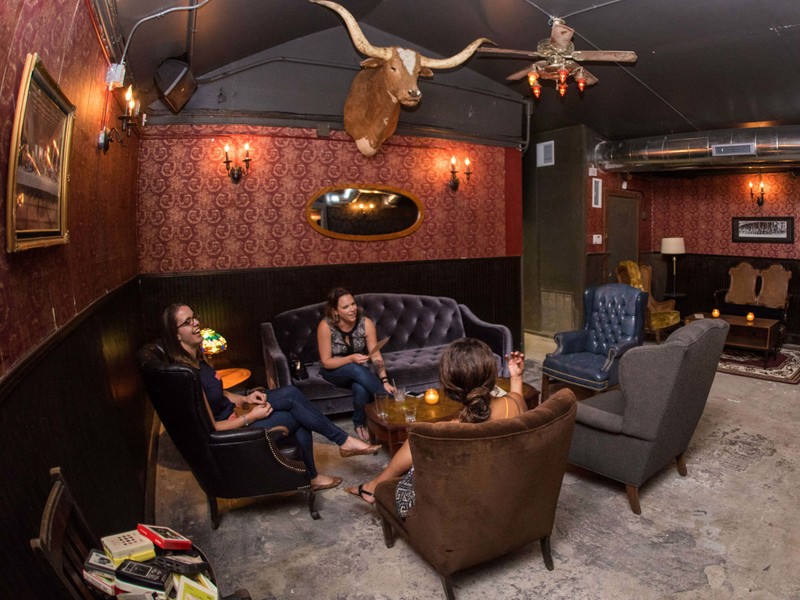 The outdoor patio area has also been upgraded in recent years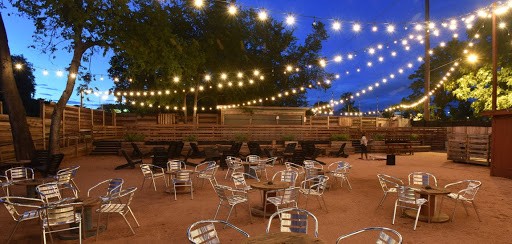 A sign from when the bar was known as Red's Scoot Inn, beginning in 1940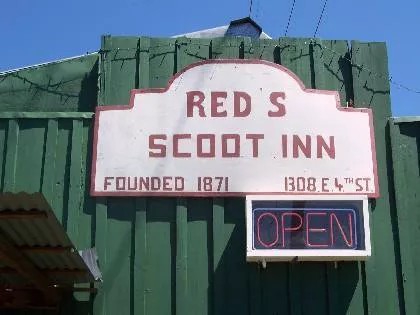 Backstory and Context
Following the end of the Civil War, a number of newly freed slaves migrated to Texas from other parts of the South. Two of these former slaves, Sam and Raiford Mason, founded an African-American community in East Austin named Masontown. This new neighborhood, along with the rest of the city, experienced further development when the Houston and Texas Central Railway reached Austin in 1871. With the new influx of travelers and settlers brought by the railroad, businesses started sprouting up in Masontown. 
One of these new businesses was a grocery and mercantile store located on the corner of what is now 4th Street and Navasota Street. Opened by Sam and Nancy Wilson in 1871, it sold everything from dry goods to cloth to ice for the new arrivals and local residents. Over the years, the store also became known as a popular place to get a stiff drink, and its reputation for gambling and bootlegging only grew during the Prohibition era of the 1920s and 1930s. In 1940, the store was purchased by Aubrey "Scoot" Ivy and his friend Red. The two men laid the foundations for the modern establishment by converting the grocery store into a saloon that they named after themselves, Red's Scoot Inn.
The business has changed owners several times since then, and even survived a fire in the 1990s, but the most significant recent developments have occurred in the 21st century. In 2006, the owners Kevin Crutchfield and James Stockbauer turned the Scoot Inn into a performance space, utilizing the large outdoor patio. It hosts events during Austin's annual South by Southwest Festival, and made headlines in 2014 when the rapper Tyler the Creator was arrested for inciting a riot there during his festival performance. Most recently, the Historic Soot Inn was renovated in 2016. The indoor area, now called Ivy's Room, was transformed into a speakeasy-style lounge that reflects the building's storied past and honors one of its most influential former owners. 
Sources
Devenyns, Jessica. Scoot Inn to the 21st Century, EASTside Magazine. Accessed January 31st 2020. https://www.eastsideatx.com/scoot-inn/.
Stellfox, Marcy . Austin's Historic Scoot Inn to Host Grand Re-Opening Tonight , Texas Hill Country . September 22nd 2016. Accessed January 31st 2020. https://texashillcountry.com/scoot-inn-austin-reopening-party/.
Historic Scoot Inn, The Tejano Trails. Accessed January 31st 2020. http://www.tejanotrails.com/phase1sites/historic-scoot-inn/.
Curtin , Kevin . C3 Buys the Scoot Inn, The Austin Chronicle. July 31st 2017. Accessed January 31st 2020. https://www.austinchronicle.com/daily/music/2017-07-31/c3-buys-the-scoot-inn/.
East Cesar Chavez, The Cultural Landscape Foundation. Accessed January 31st 2020. https://tclf.org/landscapes/east-c%C3%A9sar-ch%C3%A1vez.
Image Sources
https://austinot.com/scoot-inn-austin

https://www.thedeeperdig.com/single-post/2017/08/01/Austins-Historic-Scoot-Inn-Scooped-Up-by-C3-Presents

http://austin.culturemap.com/news/restaurants-bars/09-22-16-exclusive-first-look-historic-scoot-inn-renovations-reopening/#slide=0

http://spacesift.com/listing/scoot-inn-event-rental-austin-tx/

https://austin.eater.com/maps/austins-oldest-bars-lounges-and-beer-joints-mapped

Additional Information