Hovander Homestead
Introduction
Named after the Swedish immigrant family that settled here, Hovander Homestead is a historic property situated between the Nooksack River and Tennant Lake. The most notable structure of the park is the house, which was built and designed by Holand Hovander in 1903. Today, the homestead is part of a historic complex centered around the Hovander House and barn along with a water tower and other historic structures, as well as farmland, picnic areas, playgrounds, and trails. The homestead is adjacent to Tennant Lake which features an interpretive center, garden, a wildlife viewing tower, and a boardwalk trail. The park itself is 350 acres in size. The Hovander home remains an excellent example of the Stick/Eastlake architectural style, featuring steep roofs, large windows, and decorative exterior and interior woodwork. Farm animals live at the homestead from May to October and there is also a demonstration garden and an orchard.
Images
Built in 1903, the Hovander House is a beautiful example of Stick/Eastlake architecture.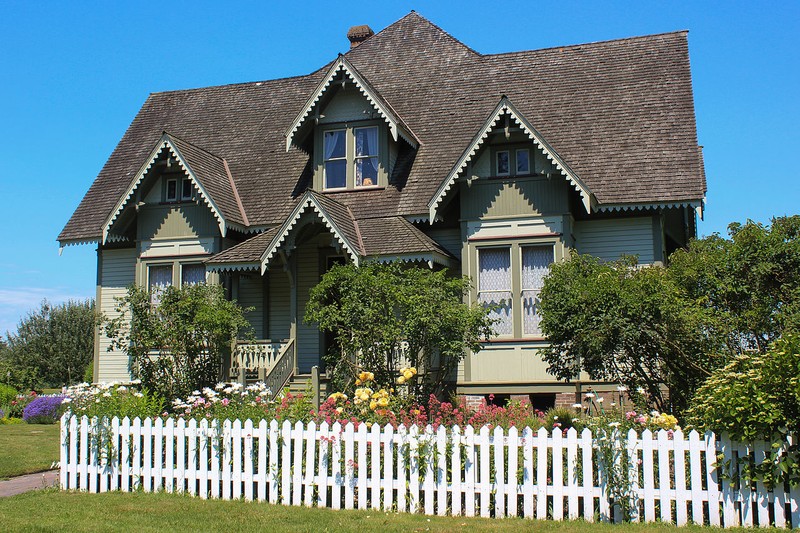 The Hovander Barn is quite large at 95-feet long and 65-feet long. It houses original farm equipment and tools.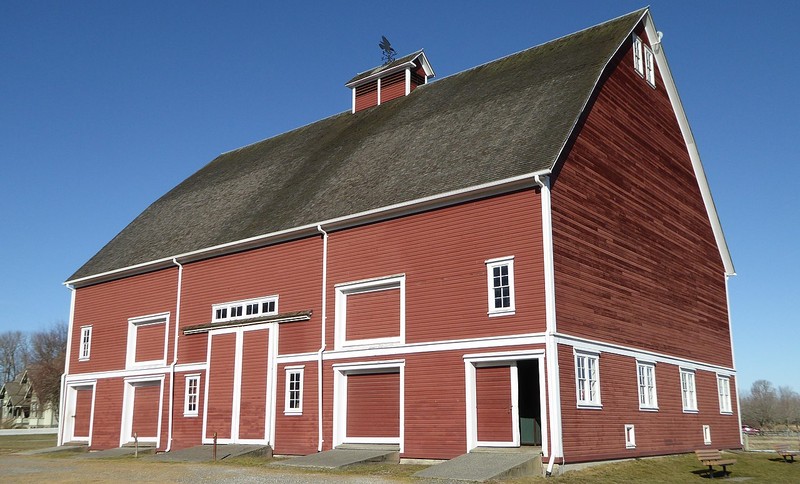 Backstory and Context
Holand Hovander was a retired architect, and his wife and children arrived in Ferndale in 1898. Mr. Hovander bought 100 acres of land and lumber to build the house (they had to wait a few years for the wood to dry). Hovander also bought cattle, horses, and two orchards. Eventually, the farm produced eggs, meat, dairy products, fruit, and animal feed. Interestingly, being surrounded by water made getting to the homestead somewhat difficult. To solve this problem, the Hovanders used a boat to get across the river. In addition to being a productive farm, the house was also a popular place for neighbors to socialize and have dances.
Holand Hovander passed away in 1915 and his wife died in 1936. At that time, the property passed down to their youngest son, who eventually sold much of the property to the Whatcom County Park Board.
Sources
Ellingson, Roger. "Hovander Homestead." National Park Service - National Register of Historic Places Nomination Form. October 16, 1974. https://npgallery.nps.gov/GetAsset/2c3960b8-0350-49a5-8f6f-444639ed44d4.
"Hovander Homestead Park." Whatcom County Parks & Recreation. Accessed February 4, 2020. http://www.whatcomcounty.us/1957/Hovander-Homestead-Park.
Image Sources
Wikimedia Commons: https://commons.wikimedia.org/wiki/File:Hovander_Homestead,_Ferndale,_Whatcom_County,_Washington.jpg

Wikimedia Commons: https://commons.wikimedia.org/wiki/File:Hovander_Barn.jpg

Additional Information