Causland Memorial Park
Introduction
Dedicated in honor of a local soldier who served in World War I, Causland Memorial Park was designed by artist, mason, and architect John Baptiste LePage (1857-1939). Retaining walls surround the park along with terraces, stairways, and an amphitheater with an accompanying band shelter—all made with stones that vary in size and form beautiful mosaic designs. The style of the stonework has been compared to the work of Spanish artist Antonio Gaudi. The park was built between 1920-1926 and a is named after Harry Leon Causland, a soldier who was killed in World War I. Listed on the National Register of Historic Places, the park is also a memorial to veterans from World War I to the Vietnam War.
Images
The ceiling of the bandstand features a decorative stone mosaic.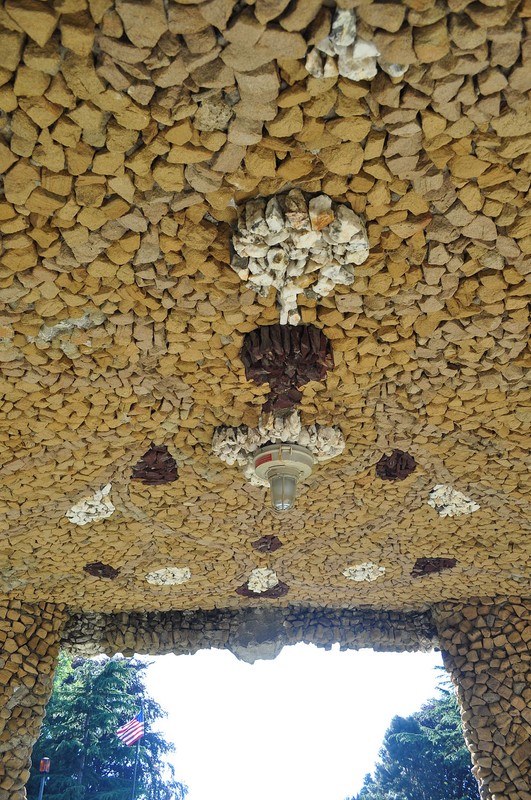 Commemorative plague honoring Harry Leon Causland.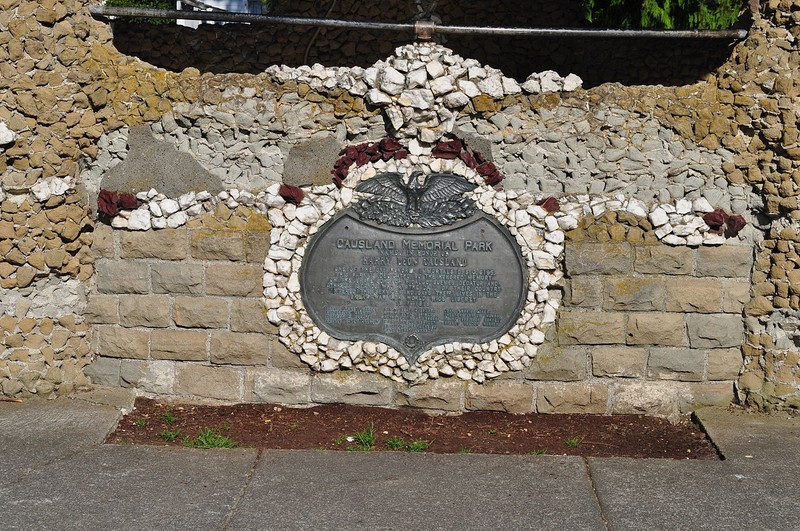 LePage and his workers transported stone from around the area.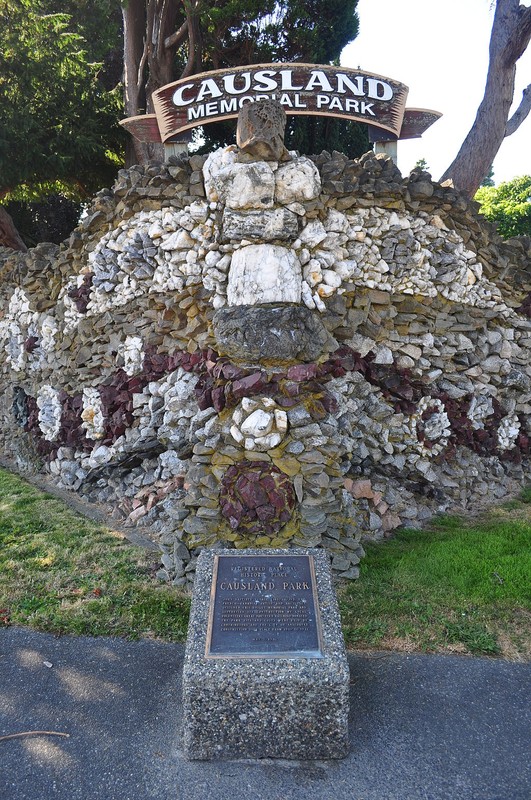 The bandstand. LePage's work has been likened to the style of Spanish artist Antonio Gaudi.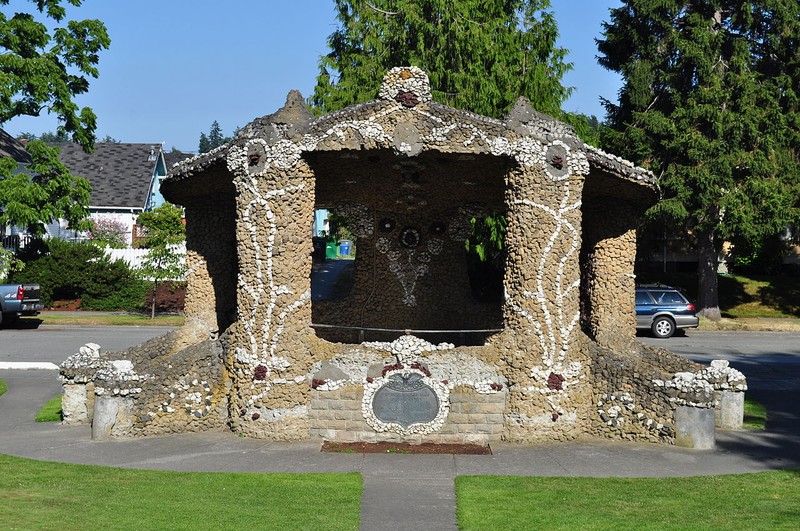 Causland Park is historically significant for its unique architecture featuring decorative stonework.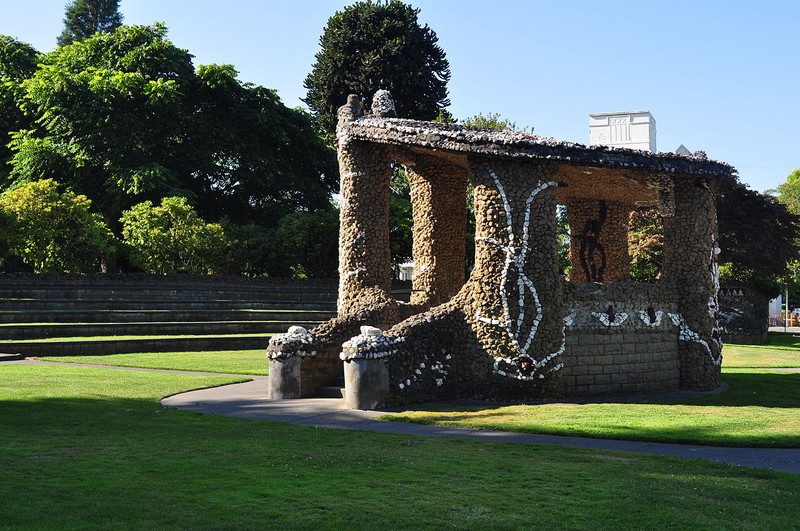 Backstory and Context
John Baptiste LePage was born in Canada in 1857. He was an intelligent man, skilled in math, Greek, Latin, and French. He was also a talented artist (drawing). As became a map maker in Ottawa before buying a ranch in Saskatchewan in 1910. Five years later, he moved to Montana where he spent two years helping build a retaining wall in a park in the town of Butte called Columbia Gardens.
After it was completed, LePage moved to Anacortes and submitted a bid to design Causland Park. City officials were impressed and selected him. The name for the park was originally Great Northern Park, named after the Great Northern Railroad, whose subsidiary—the Seattle and Northern Railroad—sold the property where the park is to the city. LePage and his workers gathered rocks from the area, transporting them using barge and wagons. After they finished the park, LePage moved to San Francisco. The city has maintained the park and it remains in good condition. It is a popular place to visit for tourists and locals alike.
Sources
"Causland Memorial Park." City of Anacortes. Accessed February 13, 2020. https://www.anacorteswa.gov/Facilities/Facility/Details/Causland-Memorial-Park-10.
Vandermeer, J.H. "Causland Park." National Park Service - National Register of Historic Places Nomination Form. May 7, 1981. https://npgallery.nps.gov/GetAsset/35a147ec-b999-49b6-bf96-86af2032696a.
Image Sources
All photographs by Joe Mable, via Wikimedia Commons: https://commons.wikimedia.org/wiki/Category:Causland_Park,_Anacortes,_Washington

Additional Information