The Bishop Hill State Museum
Introduction
As tracts of land, historic buildings, art and artifacts were being bequeathed to the Illinois State Historic Preservation Agency the need for a dedicated museum arose. Built in 1988, this museum uses a similar brick and architecture to blend in with the many brick buildings built by the colony. The Museum houses the largest collection of Olaf Krans paintings, many colony era artifacts and the archives. The Museum grounds include a restored prairie simulating the landscape the Colonists encountered upon arrival in Bishop Hill.
Images
The Bishop Hill State Museum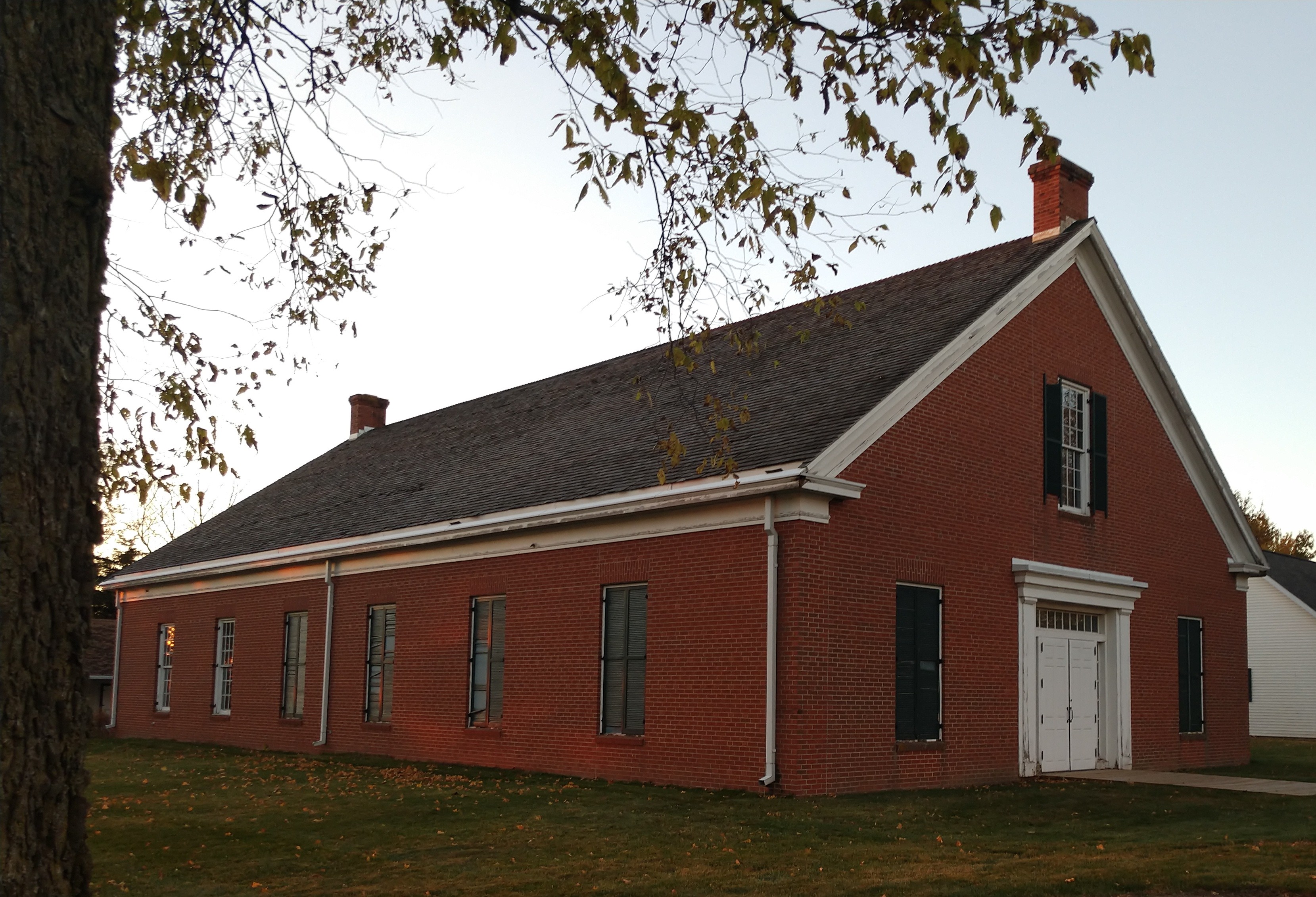 Bishop Hill State Museum Sign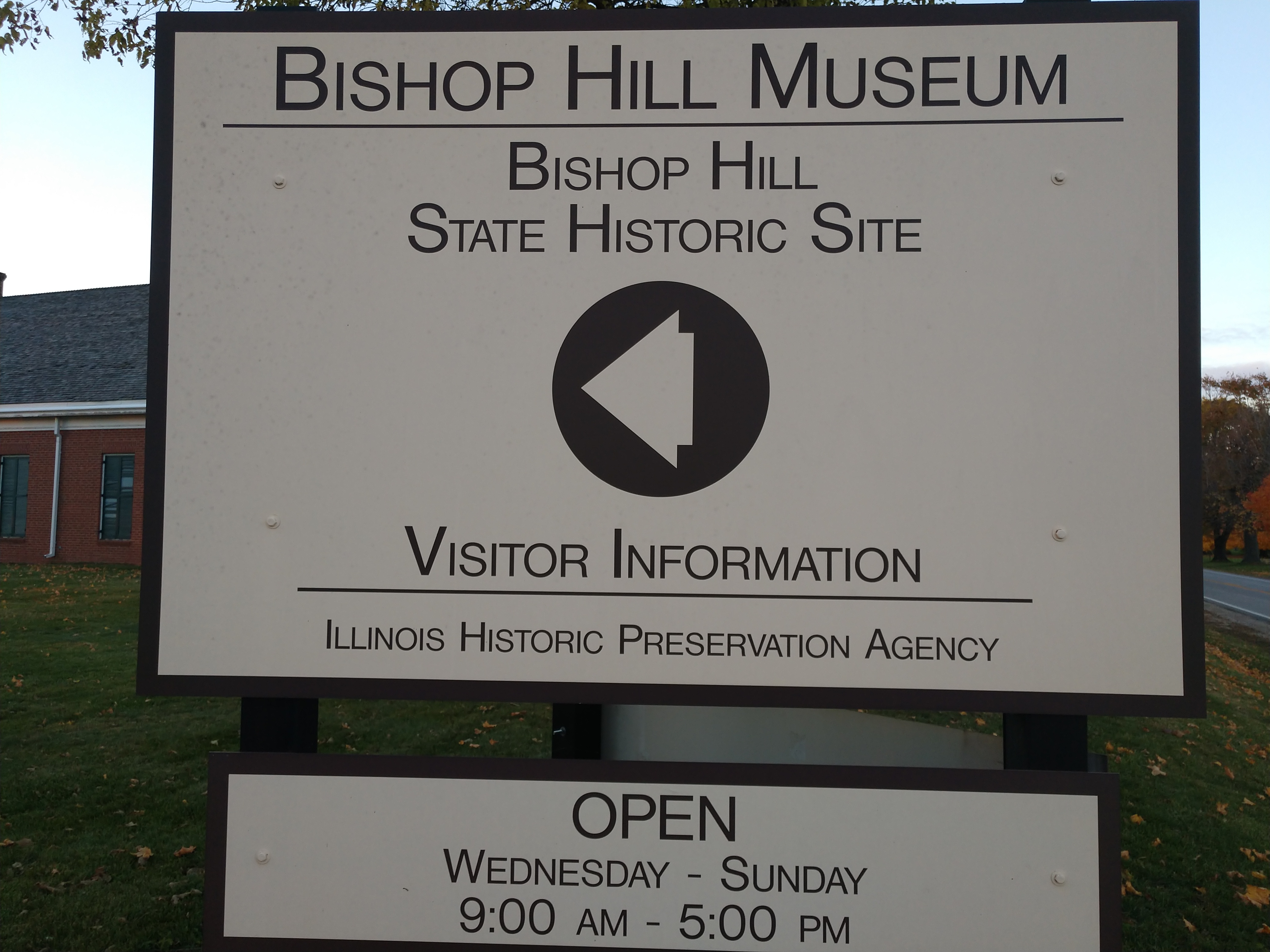 Backstory and Context
In 1896, at the first Old Settlers' Day event, to commemorate the 50th anniversary of the founding of the community, Olaf Krans put together a special exhibit of paintings he had made of his childhood memories of the colony era. He was 10 years old when he arrived in Bishop Hill and had vivid memories of his youth. He made a living as a house painter, well known for his faux finishes, making wood look like marble. He also created a series of portraits of former colonists. For many years these paintings were stored within the Colony Church. For many decades, residents of Bishop Hill had advocated for a museum dedicated to the paintings and Olof Krans. After a proposal to host a Chicago World's Fair fell apart, in 1985, funding set aside by the State of Illinois for the fair was reallocated for other projects. This resulted in construction of the Bishop Hill Museum in 1987-1988. The building incorporates brickwork and Greek Revival design elements from original Colony buildings. Open to the public, it hosts 106 of the 174 original pieces of artwork done by Olof Krans. Historic displays, a ten minute orientation video and public restrooms are also available.
Sources
Official Walking Tour Bishop Hill Illinois Guidebook to Buildings, 2010.
Wheat Flour Messiah, Eric Jansson of Bishop Hill by Paul Elmen Southern Illinois University Press 1997
History of Bishop Hill, A Story of Swedish Pioneers Collected and Compiled by Theo J. Anderson, self-published.
Image Sources
Brian "Fox" Ellis

Brian "Fox" Ellis

Additional Information