The Dairy Building
Introduction
Built with more of the beautiful Bishop Hill brick, this building was both the home and work place of the dairy maids. The dairy maids were the single women who processed milk into butter and cheese. This work was done on the first floor. Enough cheese and butter were made daily to feed the several hundred folks who lived in the community in its heyday. When the Colony dissolved, the building was carved into three apartments providing housing for village residents for 122 years, from 1861 until 1982. The Bishop Hill Heritage Association acquired the building in 1985. Extensive restoration was done over the next few years with the last major projects completed in 2014. Now it has one apartment, a second floor artist's studio and a meeting room available for rent. The Heritage Association also hosts concerts and an annual lecture series focusing on local and regional history.
Images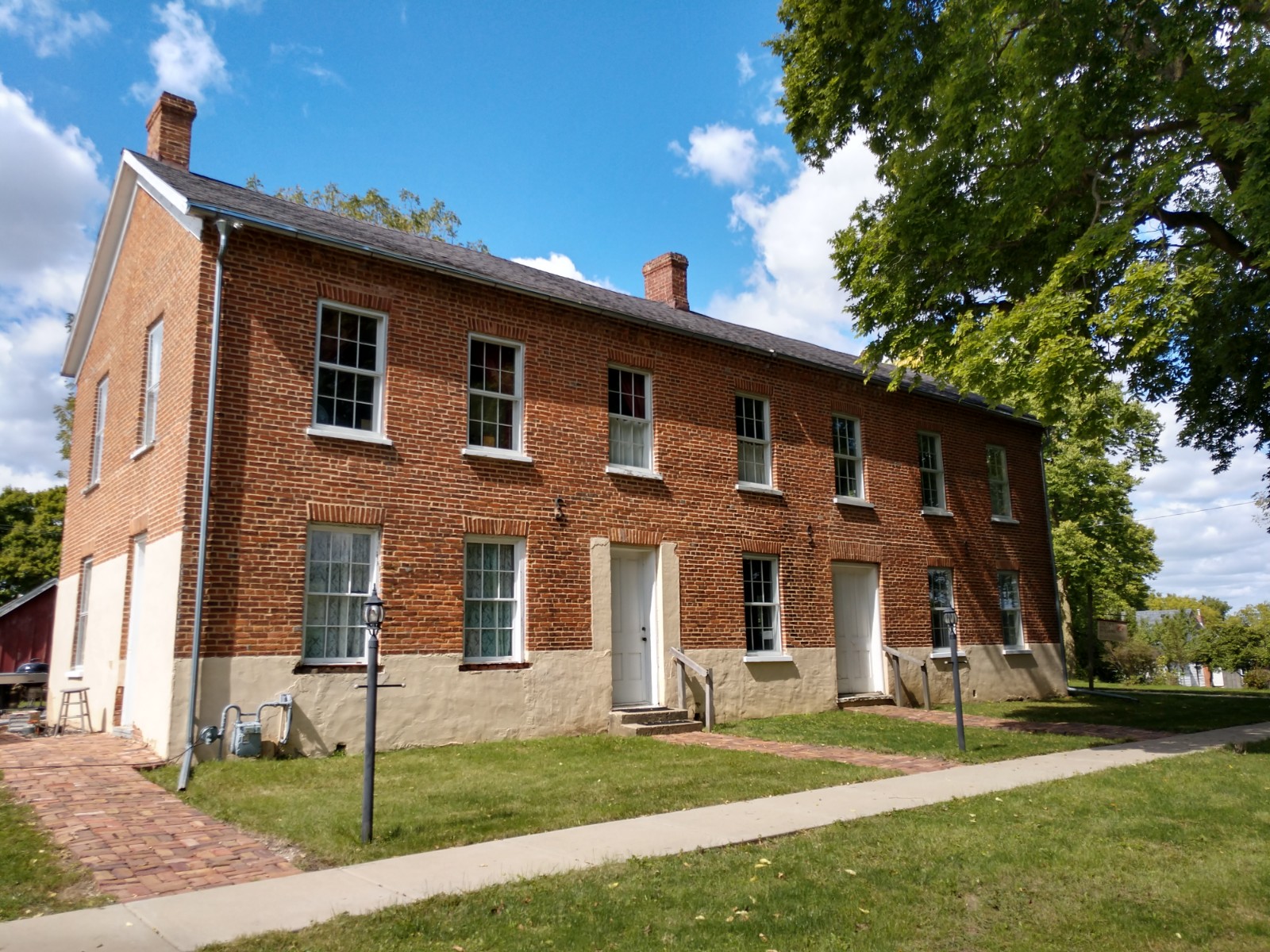 The Colony Dairy Building Sign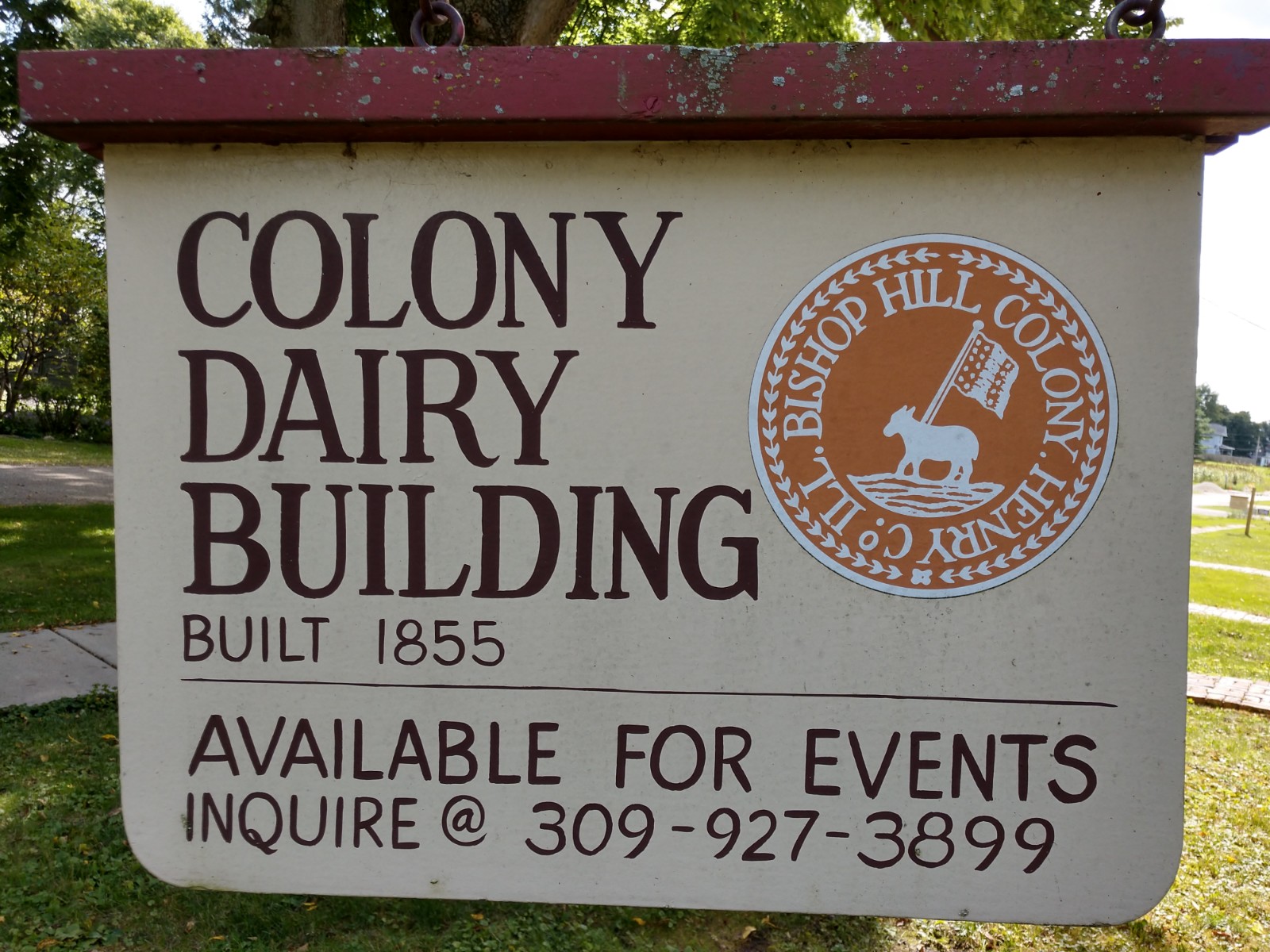 Sources
Official Walking Tour Bishop Hill Illinois Guidebook to Buildings, 2010.
Wheat Flour Messiah, Eric Jansson of Bishop Hill by Paul Elmen Southern Illinois University Press 1997
History of Bishop Hill, A Story of Swedish Pioneers Collected and Compiled by Theo J. Anderson, self-published.
Image Sources
Brian "Fox" Ellis

Brian "Fox" Ellis

Additional Information